The Travels of Tug 44



Old Rochester Aqueduct
Genesee River, Rochester, NY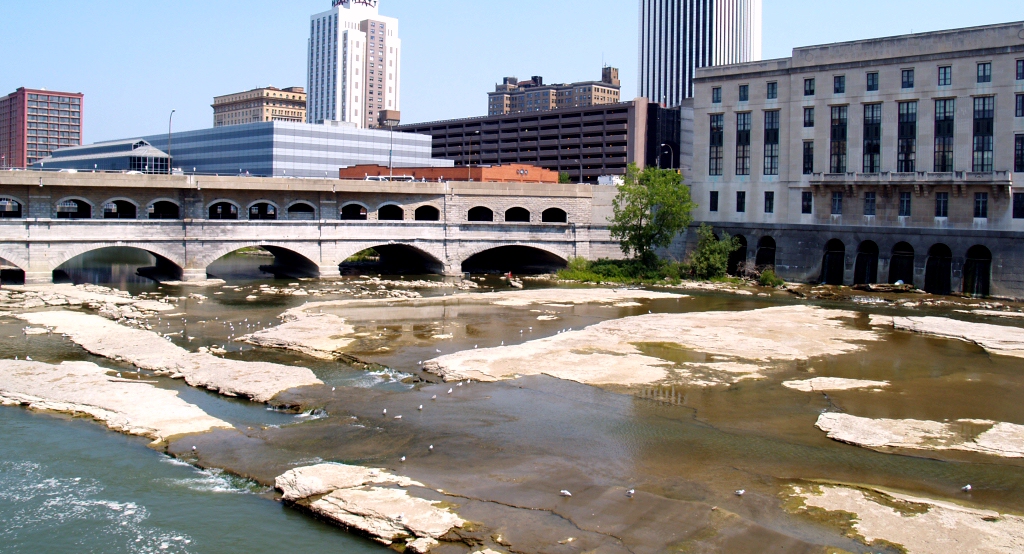 The old Rochester Aqueduct was built in 1840 to replace a previous construction that was demolished. This allowed the Enlarged Erie Canal to cross the Genesee River at Rochester. Abandoned around 1918 when the modern Erie Barge Canal was built, it was eventually used to house the Rochester Subway from 1929 to 1956. The subway went right through the old canal bed, and included an overhead bridge now known as the Broad Street Bridge. The Rundel Memorial Library on the right was built in 1936, directly over the end of the Johnson and Seymour Millrace, which still continues to pour water through the library foundation into the river. See full-sized photo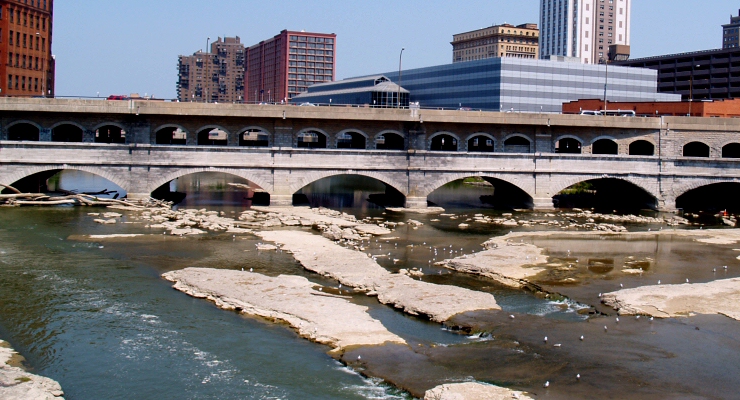 The lower seven arches are from the original 1840 canal aqueduct. Above it, the smaller arches and road bridge were added later, after the canal was abandoned.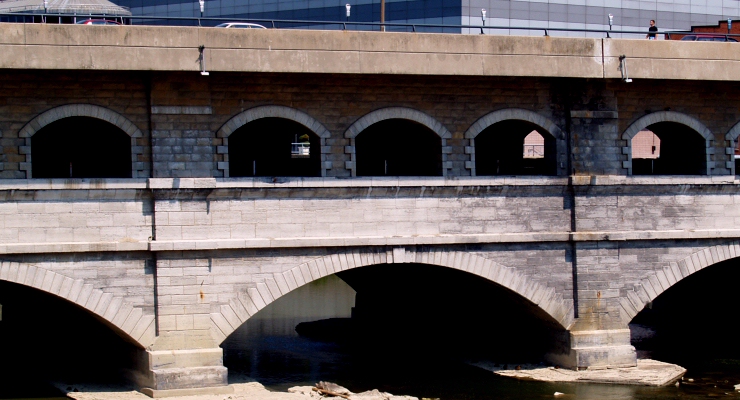 A closeup view of the wonderful old hand-cut stonework of the Aqueduct.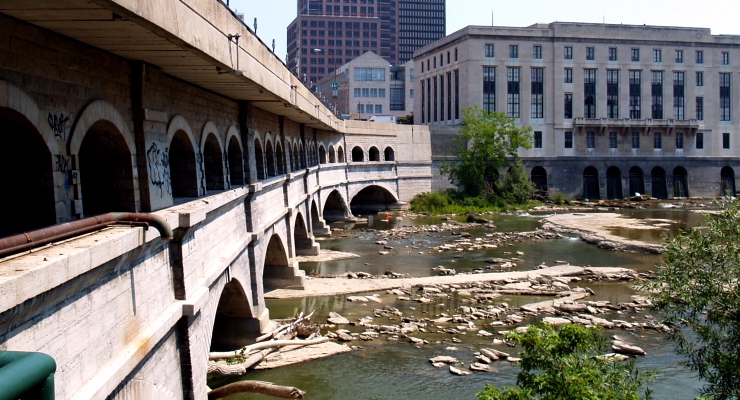 A view looking east shows the curve at the end of the aqueduct where the canal turned right through the site where the Rundel Memorial Library now stands.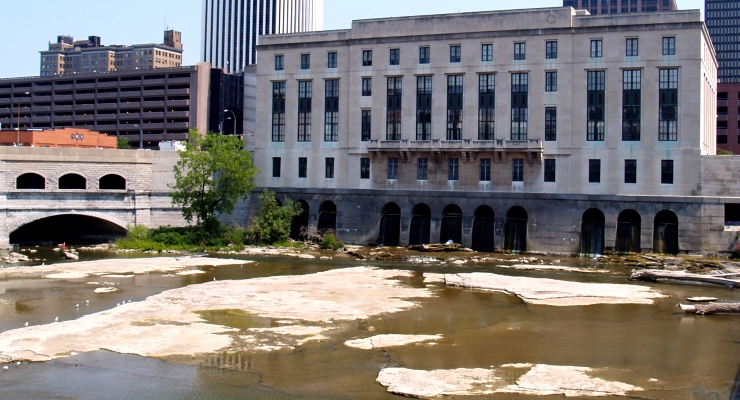 The 1936 library is an imposing structure, sitting right on top of the old Johnson and Seymour Millrace.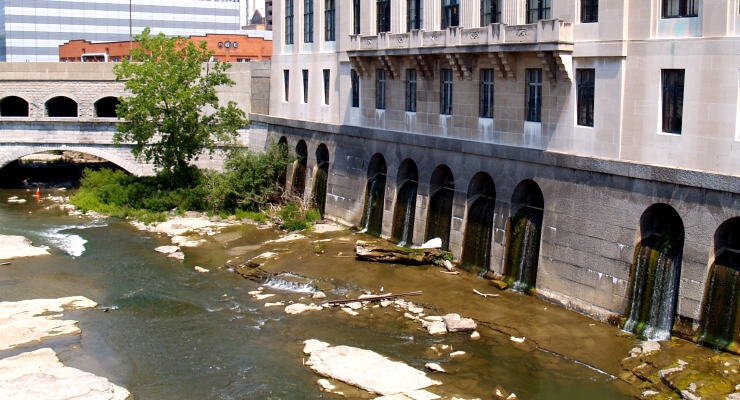 A closer look at the millrace.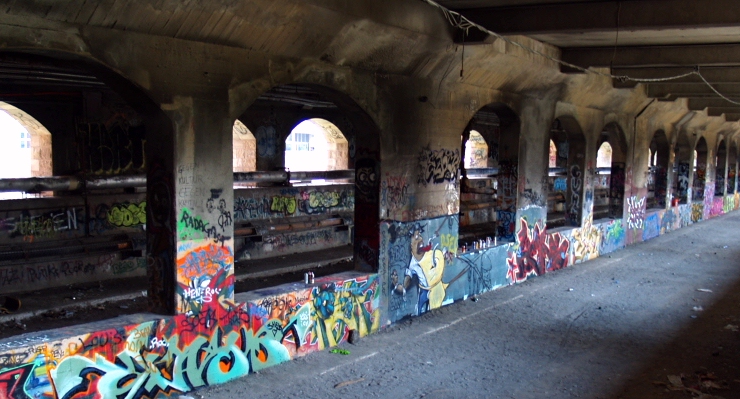 This is the inside of the old subway tunnel, built on top of the original canal bed. The graffiti is quite impressive.



---
Erie Canal - Champlain Canal - Hudson River - Canal History
Lighthouses - Canal Corp Boats - Tugboats & Trawlers
---