The Travels of Tug 44



Squire Whipple Bridge
Vischers Ferry, NY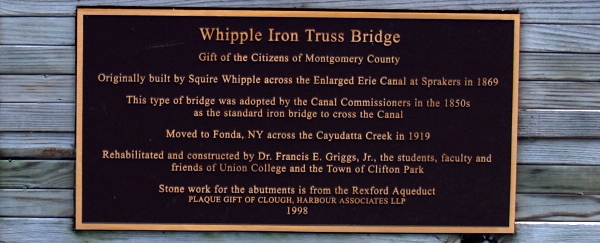 Engineer Squire Whipple designed and patented this type of truss bridge in 1840, built of cast iron, which was eventually adopted by the Canal as the standardized bridge for canal crossings. Later versions were constructed of cast iron pipe, but the general design remained the same. Squire Whipple also designed and built the first weighlock and scales on the Erie Canal, as well as the first canal lift bridge design at Utica, NY.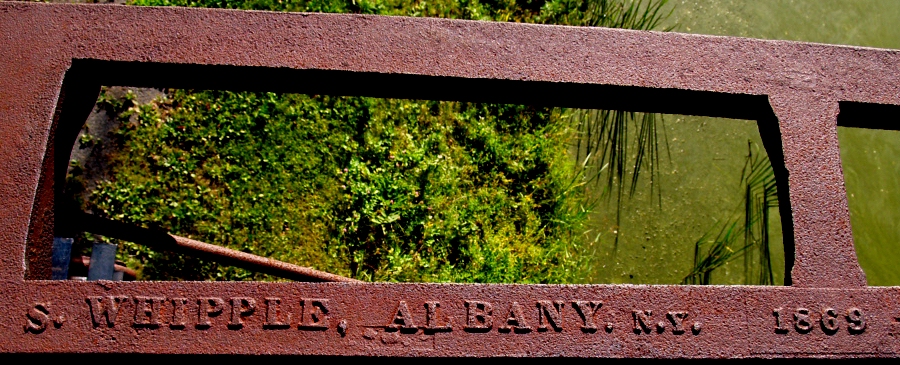 This bridge, as shown by the marker in the casting of the arch, was built by Whipple in 1869, of cast iron. This one was originally built for a crossing at Sprakers, but was eventually moved to the Vischers Ferry Nature Preserve and restored and erected as seen below.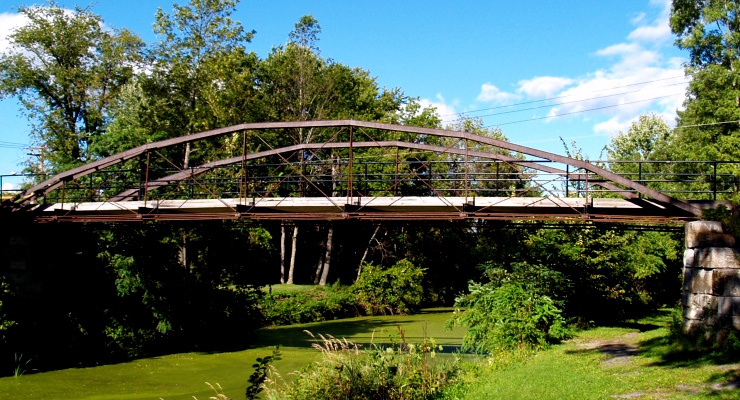 And here it is, looking much like it did in 1869, now installed over a section of abandoned canal. The abutment stones came from the Rexford Aqueduct.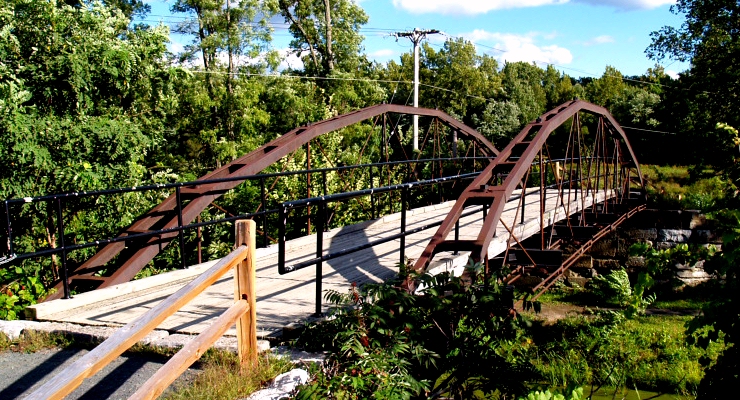 Another view of the bridge, with a better look at the arches. The black handrail was not original equipment.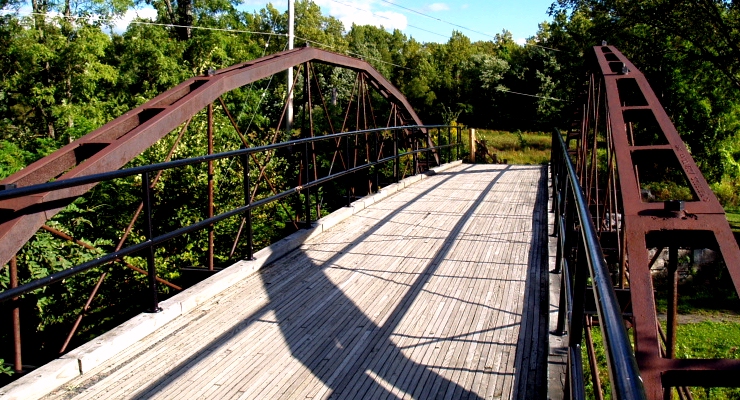 Each section of arch between the large bolts is a single cast iron piece. Nice condition, after being out in the elements for 138 years.



---
Erie Canal - Champlain Canal - Hudson River - Canal History
Lighthouses - Canal Corp Boats - Tugboats & Trawlers
---