The Travels of Tug 44



Erie Canal - Old Yankee Hill Lock 28
Fort Hunter, NY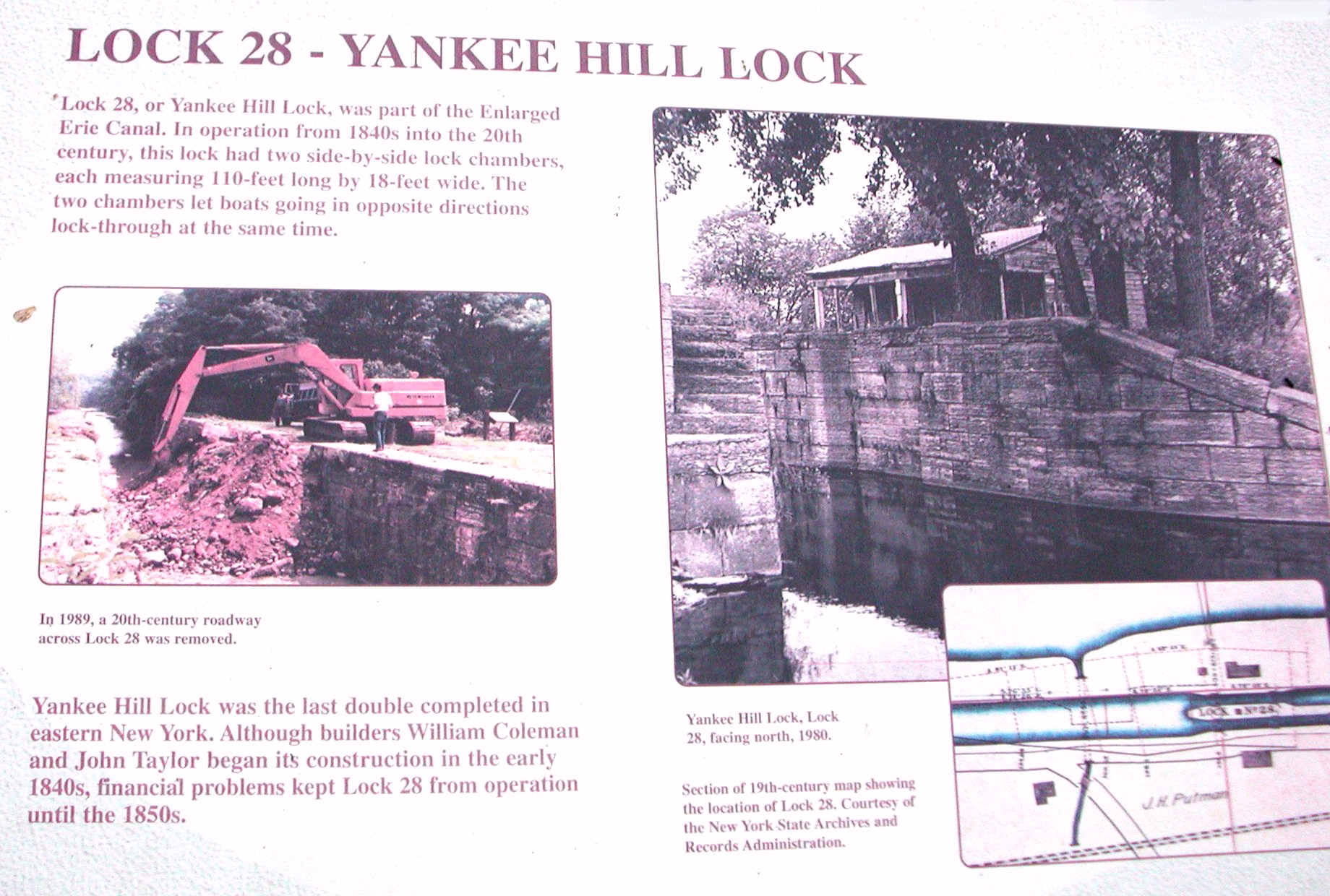 The Old Yankee Hill Lock 28, was built in the early 1840's as part of the "Enlarged Canal" with twin locks side-by-side, near the town of Amsterdam, just west of modern Lock E-11 on the south bank of the Mohawk River. Later one of the locks was lengthened for extra capacity. Eventually these locks were abandoned when the "Barge Canal" was completed about 1918. The picture at the left is a visitor's guide posted at the site.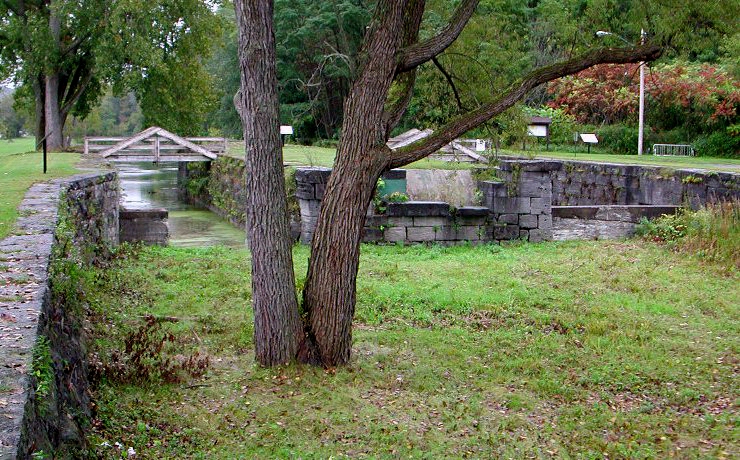 This is a view of the canal bed eastbound approaching the twin locks. Trees now grow where canal boats were once towed. At the lock entrances are the remains of flood control dams added after the locks were abandoned. A road built across the locks was removed in 1989. See full-sized photo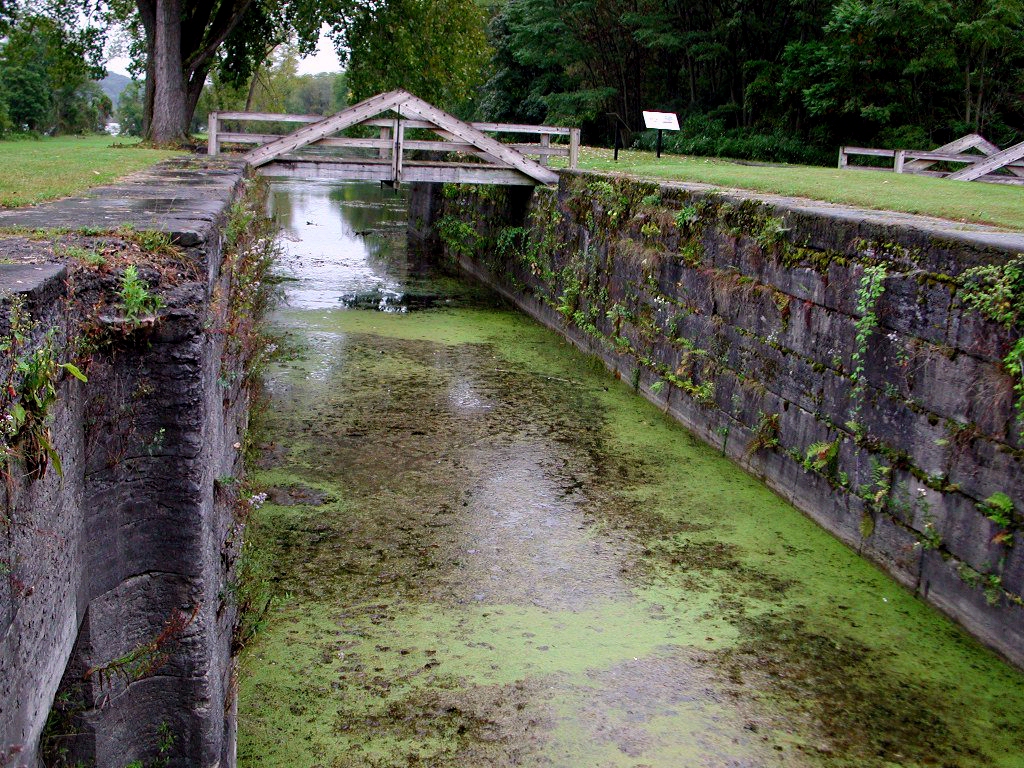 This eastbound view of the shorter northern lock shows standing water filled with duckweed.
See full-sized photo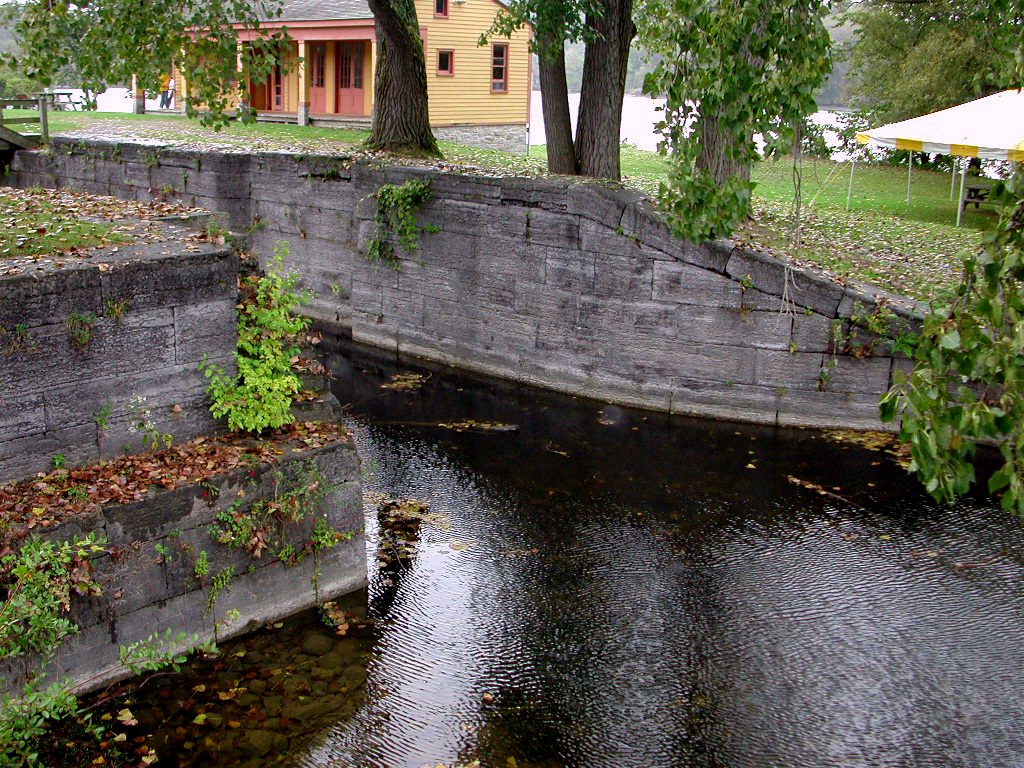 This view shows the gracefully curved eastern lower entrance of the shorter north lock with a restored version of Garret Putman's store which sold provisions from 1850 to 1900. See full-sized photo



In the foreground is the extended southern lock with the shorter north lock behind it. Behind Putman's store is the Mohawk River. That's Kathy trying to stay dry at the store on this gray rainy day. See full-sized photo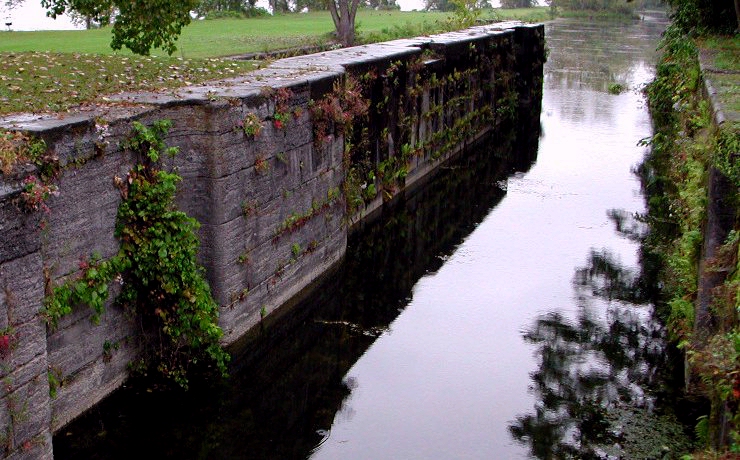 This detail shows the extension of the south lock. The smoother stone used here appears darker in the wet rain. The notch in the foreground was the original door location, later moved down to the new end.
See full-sized photo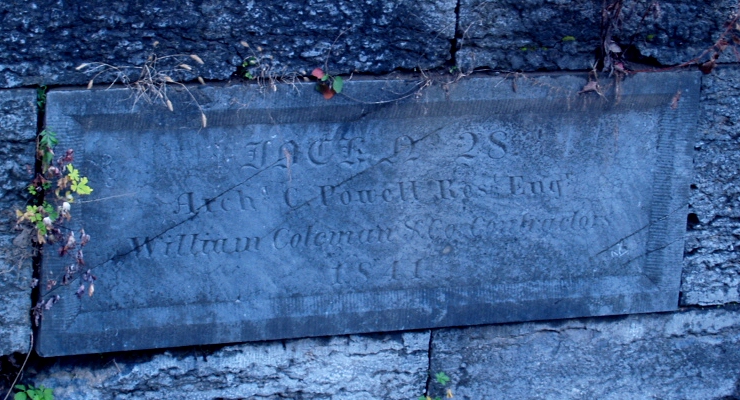 This engraved stone appears at the lower end of the center island of the twin lock. The wording is:

LOCK Nº, 28
Archt. C. Powell, Rest. Engr.
William Coleman & Co. Contractors
1841

The plaque can be seen by walking out a few feet on the top of the extended wall, the east end, and looking at the original end of the lock. The Yankee Hill Lock 28 site is a very nice place to visit, with a number of other historic canal sites very close by.



---
Erie Canal - Champlain Canal - Hudson River - Canal History
Lighthouses - Canal Corp Boats - Tugboats & Trawlers
---