The Travels of Tug 44



Cayuga-Seneca Canal Lock CS-2/3
Seneca Falls, NY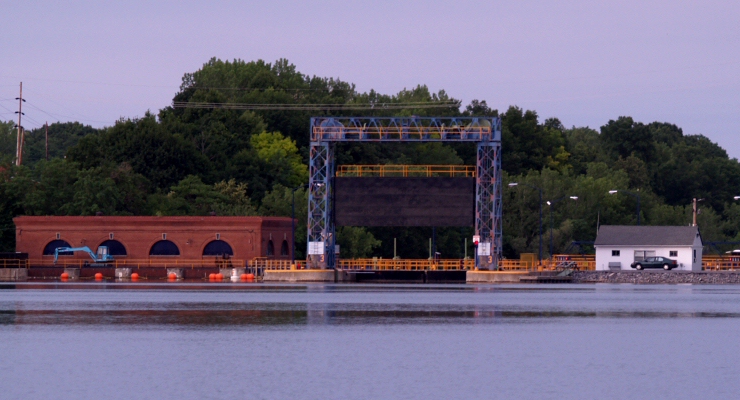 This is the east-bound view of Cayuga-Seneca canal Lock CS-2/3. It's a double lock with guard gate.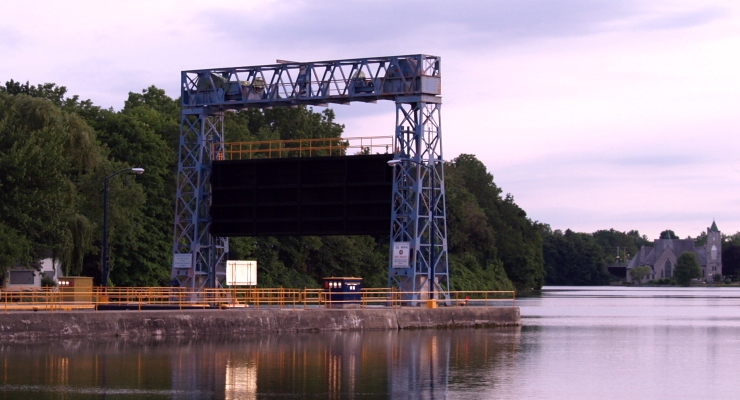 This side view of the guard gate also includes the view of Trinity Episcopal Church across the water at Seneca Falls.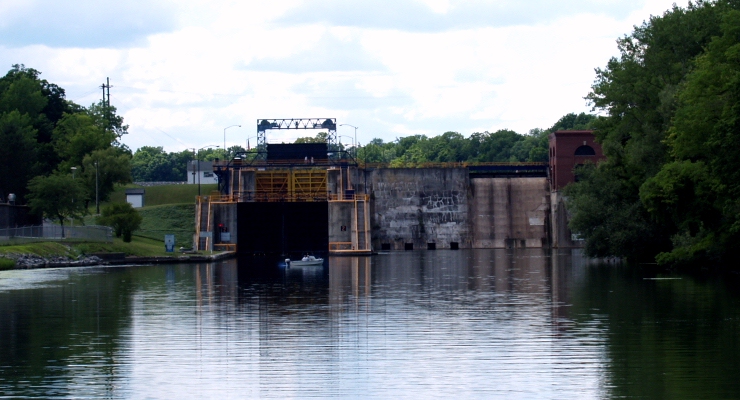 The west-bound view shows the lock is actually two locks right after each other, siamese twins, with the guard gate above.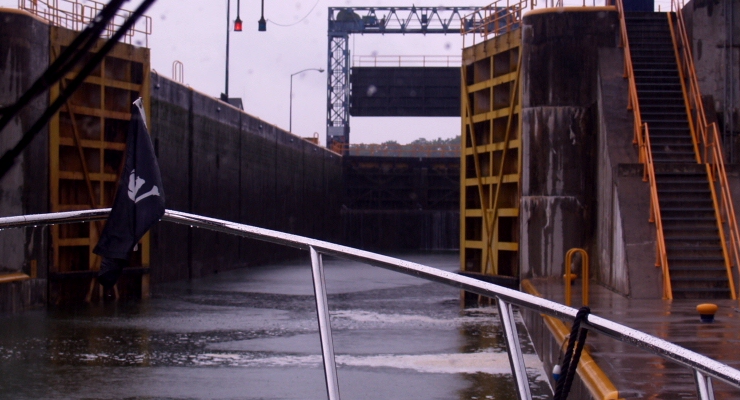 In pouring rain and strong winds, Tug 44 prepares to shove off the wall in the chamber of Lock 2, as the gates open into Lock 3. Each lock is a 25 foot lift, making a total of 50 feet.



---
Erie Canal - Champlain Canal - Hudson River - Canal History
Lighthouses - Canal Corp Boats - Tugboats & Trawlers
---