Alcove Marina is a nice little spot about 4 miles south of Champlain Lock C-5 at Schuylerville. Alcove is best for small and medium sized boats, the entrance has a shallow spot about 4 feet deep with a soft mud bottom. My American Tug has no problems getting in, and this is one of my favorite lunch stops on the canal. Contact owner Robert Guay at 518-695-6079.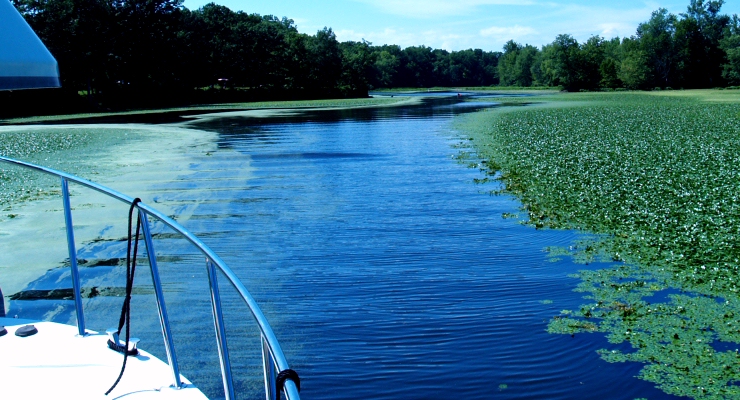 Alcove is situated half a mile up an old canal which tends to get weeded up late in the season. After checking my strainers each time I went in the first few times, I find the weeds to be no problem. The entrance channel is well marked. Locals sometimes call it the Green Lagoon.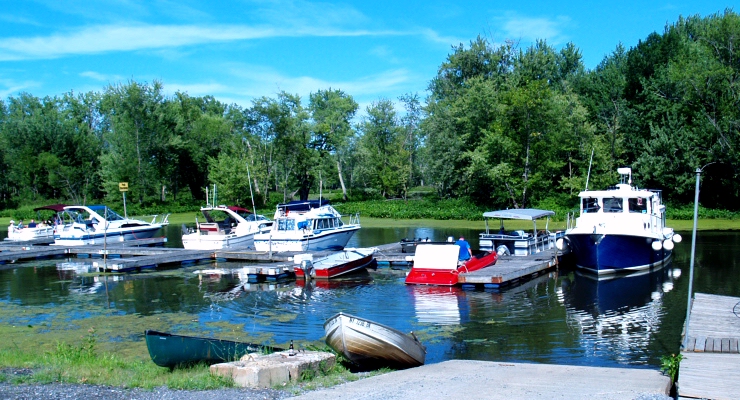 Here are some of the docks. Water depth in front of the marina is about 12 feet. The marina is totally protected from storms. That's Tug 44 on the right.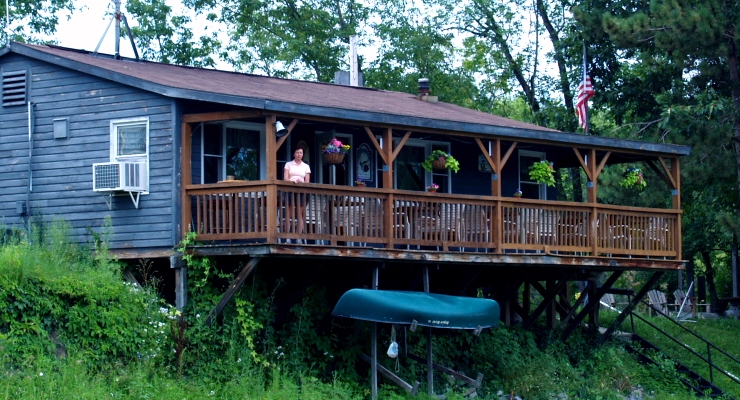 Alcove Marina incudes this bar & restaurant in front of the docks. Waterfront dining overlooking the boats, rather nice! That's my friend Pam telling me that lunch is about to be served.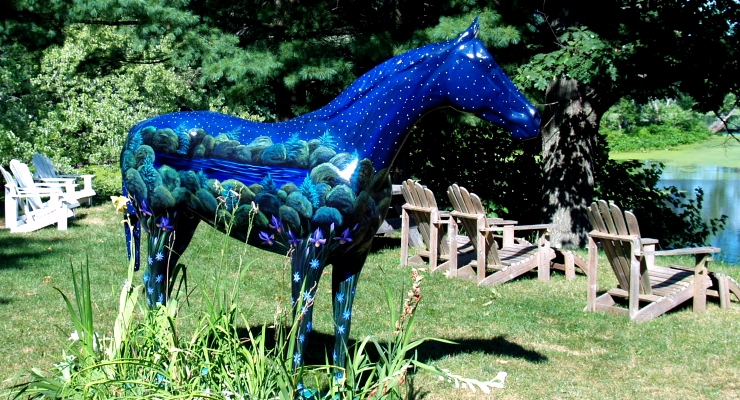 After leaving the bar, you can tell your wife, "No, Dear, I wasn't drinking, but I did see a bright blue horse with polka-dots!"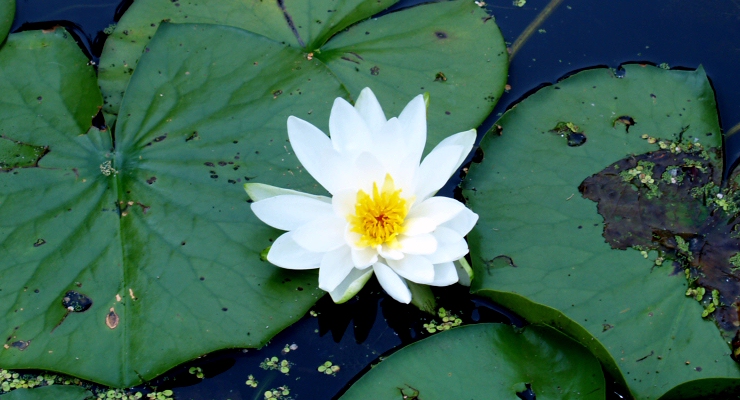 The Green Lagoon features some very pretty flowers. Here's a closeup of a white water-lilly, there's tons of these in the lagoon.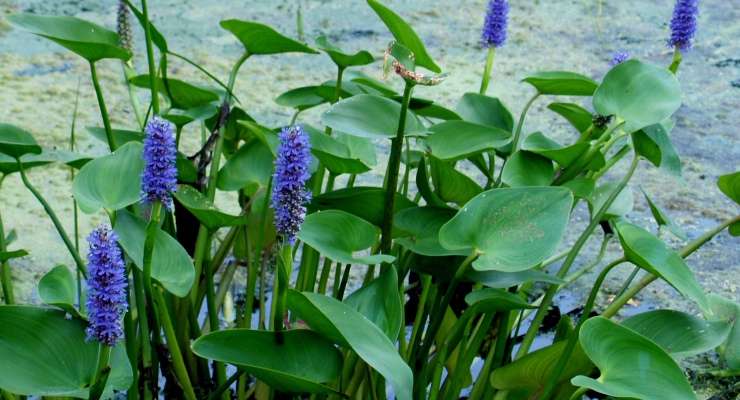 Alcove Marina has a lot of other plants too, there's water hyacinth, duck weed, and also these pretty blue flowers which I cannot identify.



The bar & restaurant at Alcove Marina stays open in our frigid winters. This day in early spring 2010 they were having a fund raiser for Breast Cancer including trap shooting over the water with shotguns. Imagine my walking into the bar, and realizing that I was the only person in the place without a beer in one hand and a shotgun in the other. The pool table had another dozen shotguns laying on it. Yep, we're out in the country here! In the video a reporter from the local Fox News affiliate takes her first ever attempt with a shotgun. The rules state ya lose 1 point for shooting at the dock, and 2 points for shooting at the lighthouse. They had to plow the snow off the beach for this event.



---