The Travels of Tug 44



Champlain Canal - Crockers Reef Guard Gate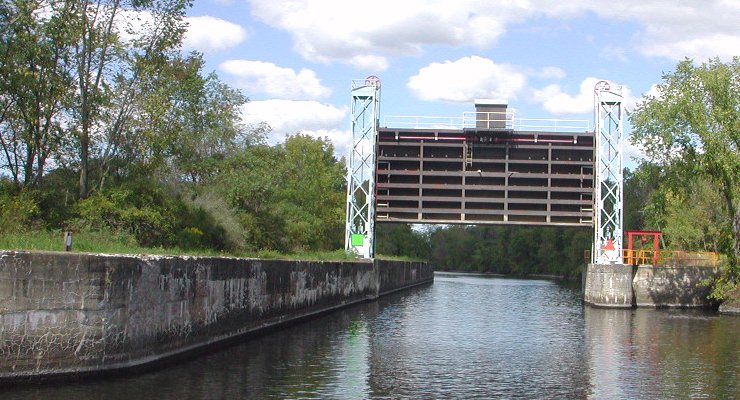 The Crockers Reef Guard Gate at Fort Miller protects the man-made section of canal just above Lock C-6 from spring run-off and other flooding, by forcing the water to flow over the nearby dam instead. It also allows Lock C-6 to be drained for maintenance.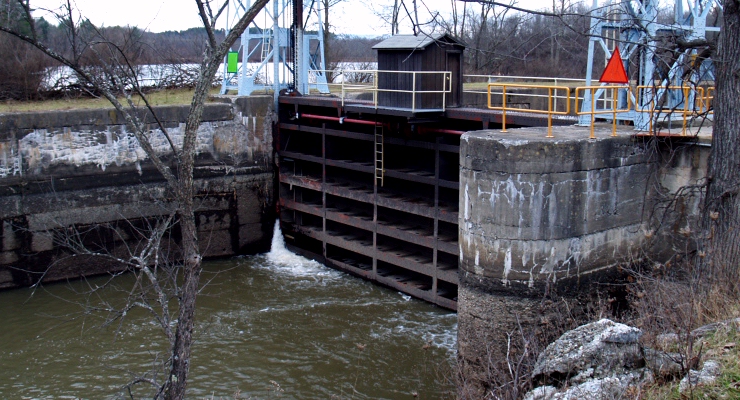 Seen here, the Guard Gate is lowered to the winter position and the canal water level is falling.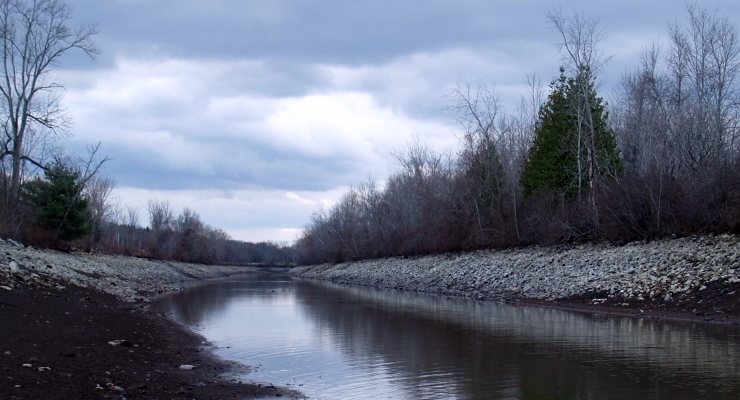 The view south from the Gate shows the canal mostly drained. Normal water levels would be up to the trees.



---
Erie Canal - Champlain Canal - Hudson River - Canal History
Lighthouses - Canal Corp Boats - Tugboats & Trawlers
---