The Travels of Tug 44



City of Mechanicville - Champlain Canal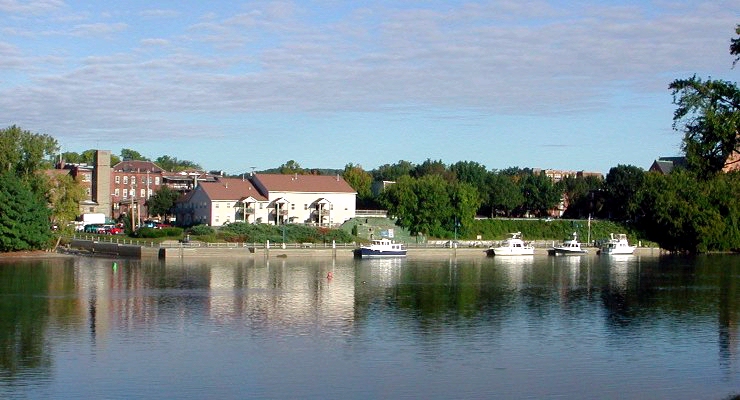 Mechanicville is a very nice port with a new town wall including electric, water, pumpout ... all free. The town is quite nice and has all the amenities. Friendly folks and a nice place. Safe too, the pier is right behind the police station.



The view from a slightly different angle shows the large church that overlooks the harbor.



This stream zig-zags right through town including under some buildings, and enters the Hudson River at the end of the pier. Looks like a place where trout might be found in the crystal clean water here.



---
For more info, see the town website at: http://www.mechanicville.com/
---
Erie Canal - Champlain Canal - Hudson River - Canal History
Lighthouses - Canal Corp Boats - Tugboats & Trawlers
---