The Travels of Tug 44



Village of Whitehall - Champlain Canal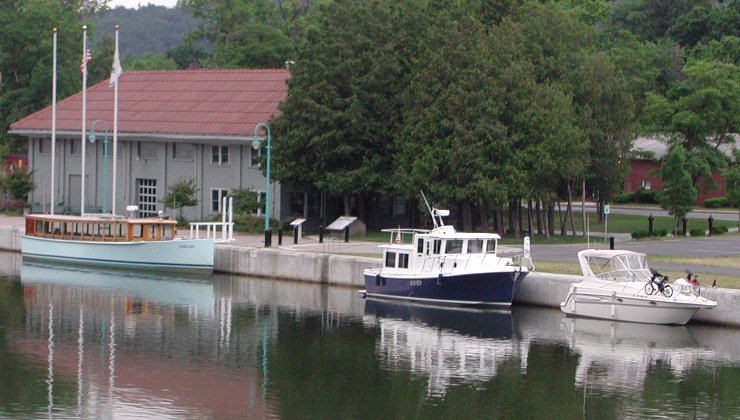 Tug 44 sits at the town wall at Whitehall. Behind her is the Carillon which offers day cruises on the Champlain Canal and Lake Champlain. The building with the red roof is the Skenesborough Museum, which is worth a visit. In 2010, the electric and water were turned off (and remain off) after complaints from the 2 marinas below the lock, claiming unfair competition. See full-sized photo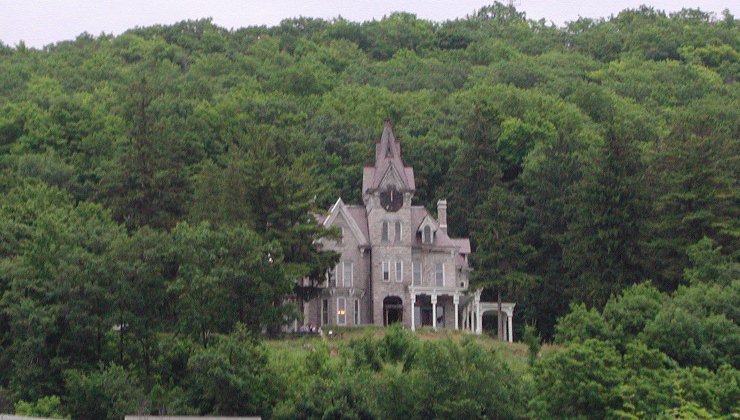 Impossible to miss, Skene Manor sits on the mountain overlooking the town. Built around the Revolutionary War, tours are available and High Tea is served each afternoon. It's well worth the uphill walk. The clock on the tower was not original equipment, and has since been removed.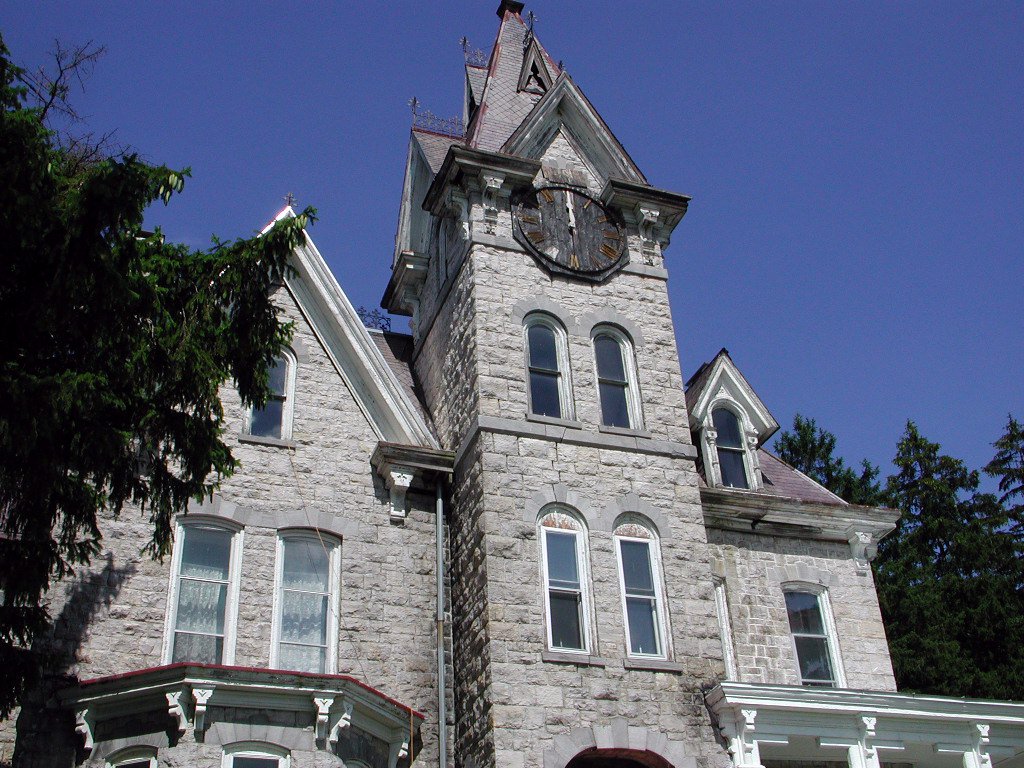 Here's a close-up of the beautiful old stonework on Skene Manor. See full-sized photo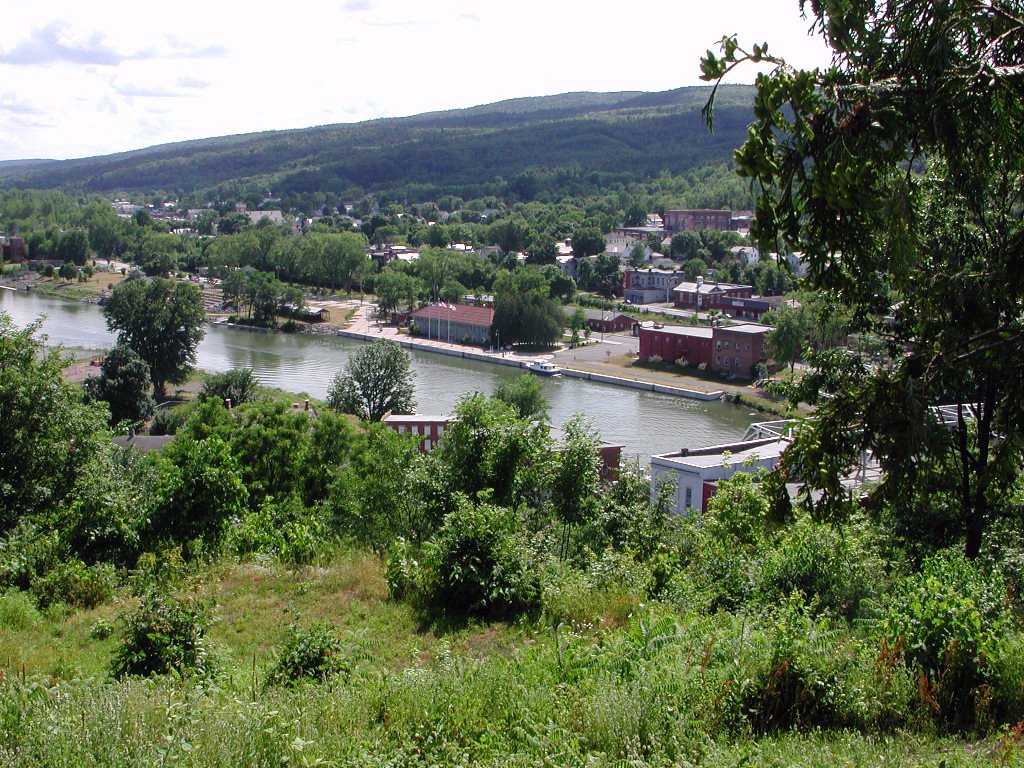 Panoramic view from Skene Manor's front porch. The entire town is visible from this near-aerial view, with Tug 44 sitting alone at the town wall. See full-sized photo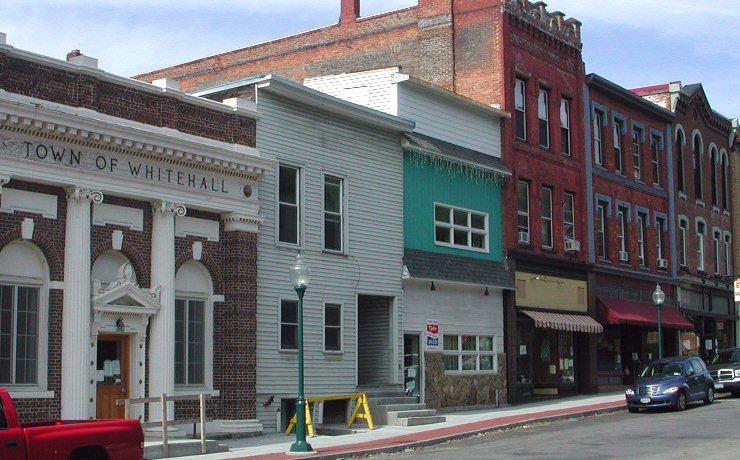 A street in Whitehall shows the village is undergoing a major clean-up and refurbishing.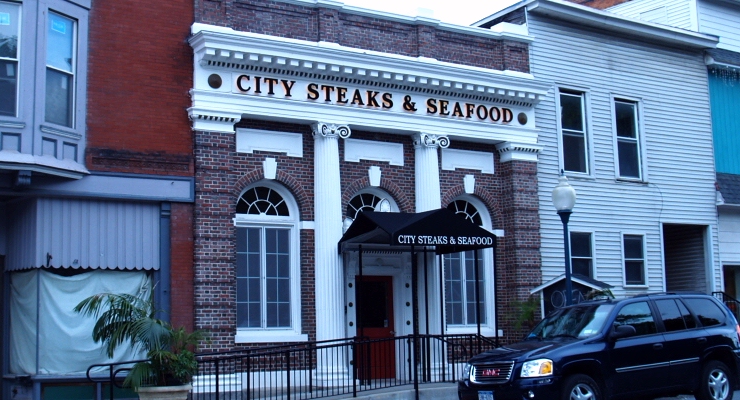 Right across from the pier, in the former City Hall Building, is City Steaks & Seafood, a rather good restaurant and very conveniently located for boaters. The interior is quite stunning with a 3 story high ceiling and domed skylights.



---
Erie Canal - Champlain Canal - Hudson River - Canal History
Lighthouses - Canal Corp Boats - Tugboats & Trawlers
---