The Travels of Tug 44



Arlington Green Covered Bridge
Arlington, VT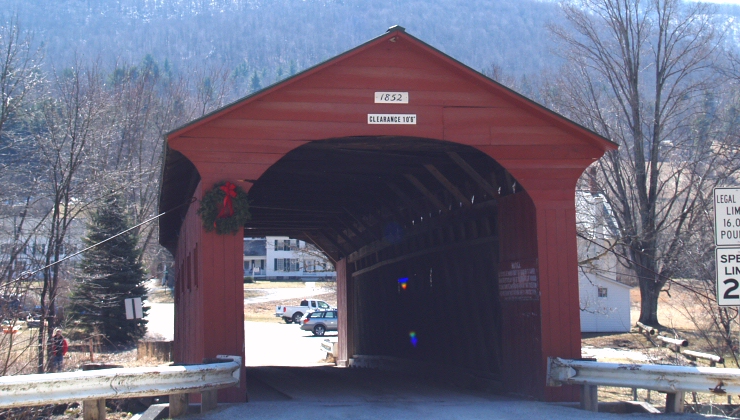 The Arlington Green Covered Bridge was built in 1852 using the Towne Truss design. Looking through the bridge one catches a glimpse of "The Inn on Covered Bridge Green", now a bed & breakfast and formerly the home of painter Norman Rockwell from 1943-1954. The Inn was built in 1792.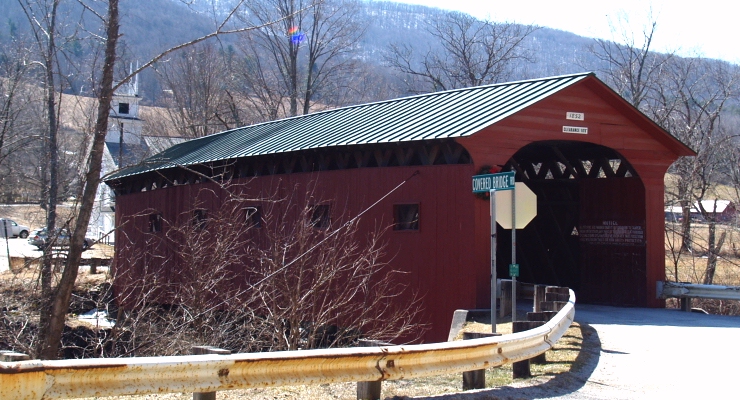 The bridge spans the Battenkill River at Covered Bridge Road, and Vermont Route 313. Behind the bridge is the Grange Hall, which is also used for Sunday church services.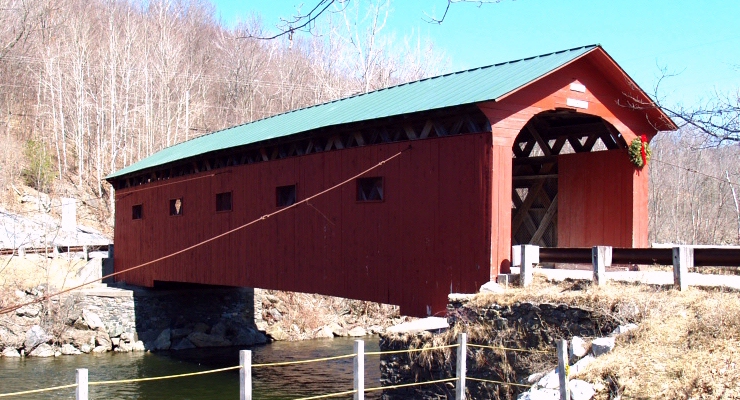 The view from the south shows the steel cables which hold the bridge in place during storms. The cables are typical of all these bridges.



August 28th, 2011, Hurricane Irene dumped tons of water into the river, causing severe damage everywhere. This video shows a tree striking the Arlington Green Covered Bridge, and tearing the downstream truss off the road bed, wrecking the bridge. At last check, the bridge remains closed.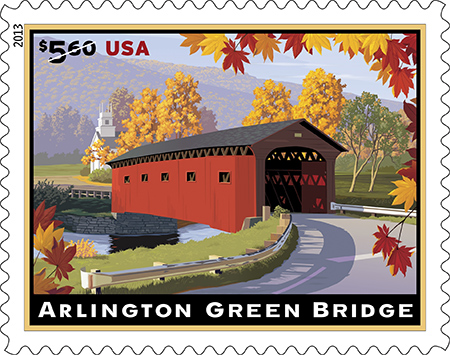 In 2013, a US postage stamp was approved showing the Arlington Green Covered Bridge.



---
Erie Canal - Champlain Canal - Hudson River - Canal History
Lighthouses - Canal Corp Boats - Tugboats & Trawlers
---