The Travels of Tug 44



Bartonsville Covered Bridge
Bartonsville, VT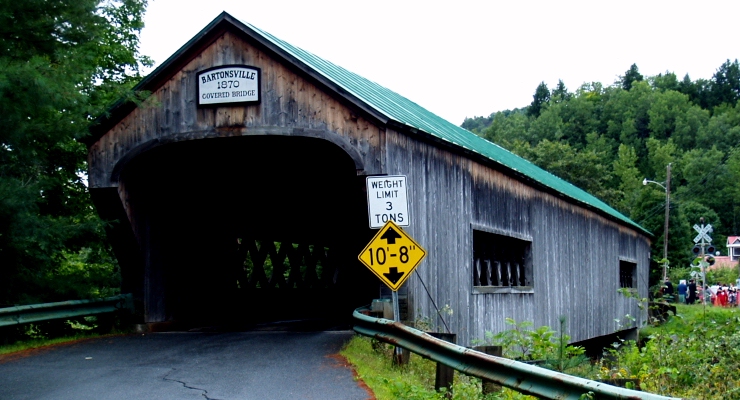 The Bartonsville Covered Bridge, built in 1870 by Sanford Granger, is a 151 foot span across the Williams River In Bartonsville Vermont. Notice the roof extends out beyond the end of the bridge at both entrances.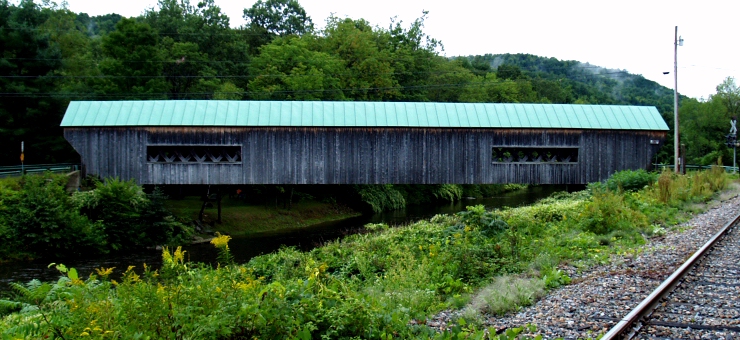 A nice side view of the bridge is available from the railroad tracks nearby.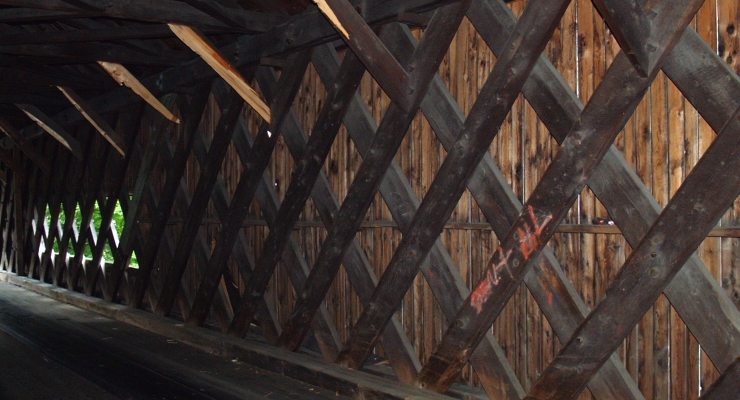 The Bartonsville Covered Bridge was built using the Town Lattice Truss method, so popular at that time. Two oak pins are pre-drilled and pounded thru every place where the beams overlap.



---
August 28th, 2011:
On August 18th, 2011, the historic Bartonsville Covered Bridge was destroyed by a flood caused by Hurricane Irene. Sad day ...



---
Erie Canal - Champlain Canal - Hudson River - Canal History
Lighthouses - Canal Corp Boats - Tugboats & Trawlers
---