The Travels of Tug 44



Battleground Covered Bridge
Fayston, VT


The Battleground Covered Bridge looks authentic but is actually a modern steel and concrete bridge with a cover over it. It was built in 1974 as a 51 foot span over Mill Brook, to provide access to the Battleground Resort and Condominums in Fayston, in the Vermont ski country.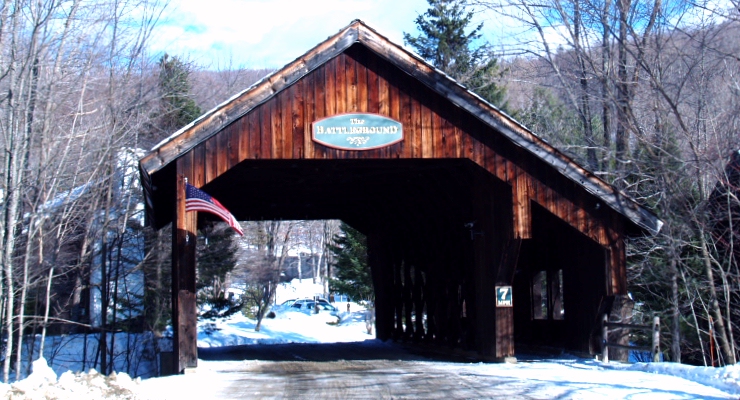 This is a 2 lane bridge complete with a covered pedestrian walkway alongside.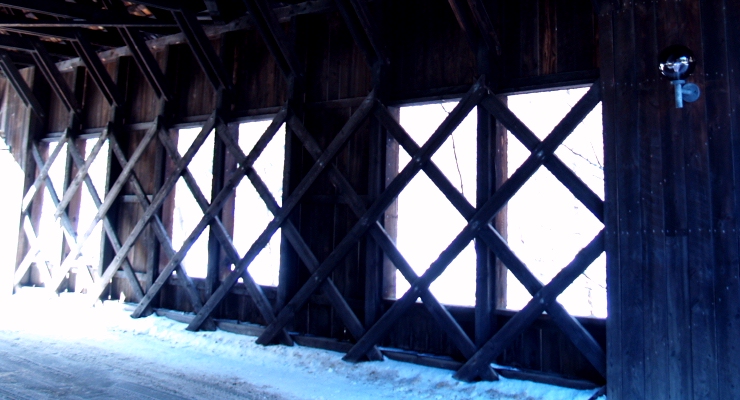 Inside the bridge is a framework vaguely resembling the Town Lattice design, but it is not structural.



---
Erie Canal - Champlain Canal - Hudson River - Canal History
Lighthouses - Canal Corp Boats - Tugboats & Trawlers
---