The Blenheim Covered Bridge was constructed in 1857 by Nicholas Powers, a well known bridge builder who constructed many of the covered bridges in Vermont. Like the sign says, this bridge is the longest single span wooden bridge in the world, and is one of only 6 surviving two-lane covered bridges. It is a 232 foot single span, crossing Schoharie Creek in North Blenheim NY.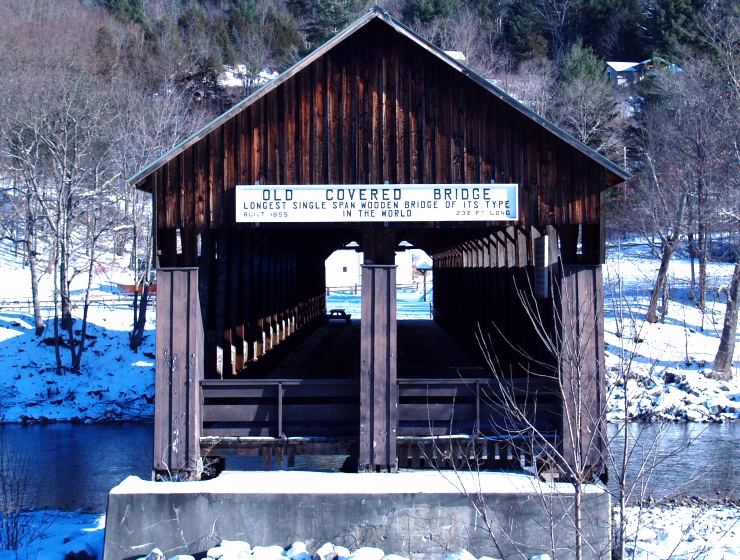 In 1869, 12 years after the bridge was built, a flood carved a new channel bypassing the bridge on the western end. A wooden ramp was built to cross the new creekbed. Later, when the bridge was retired in 1931, this ramp was removed and the western end of the bridge now stands high and dry with no access from that end. Wooden barricades were installed to prevent visitors from climbing down the abutment.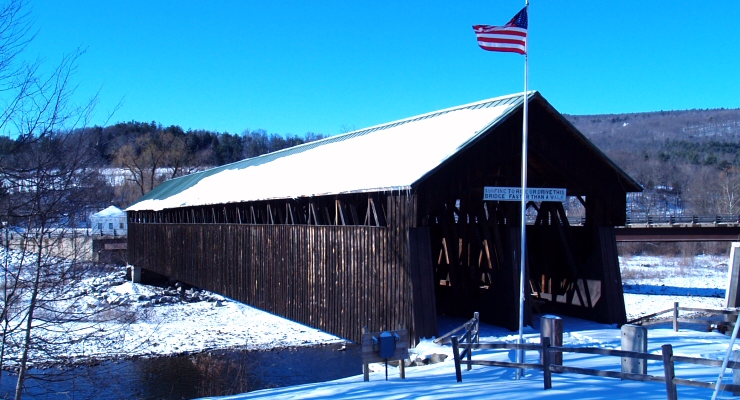 The bridge was last painted decades ago in brown, but the siding has now weathered to shades of dark brown and black.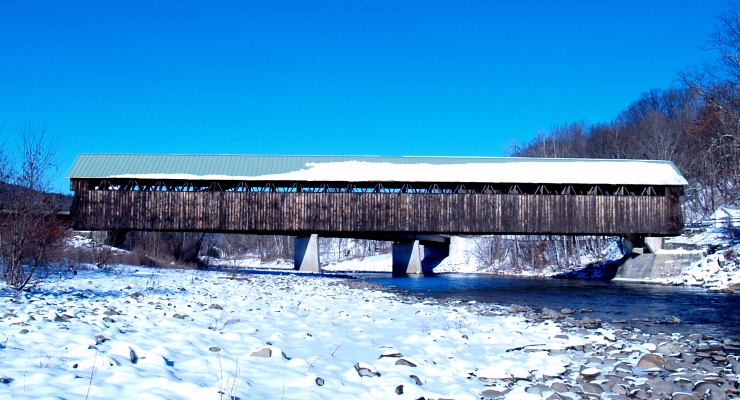 A nice view of the bridge, taken from the creekbed on this clear fridgid day in January 2010. The temperature went down to 9 degrees below zero that evening. The concrete abutments visible under the bridge actually belong to the modern road bridge alongside.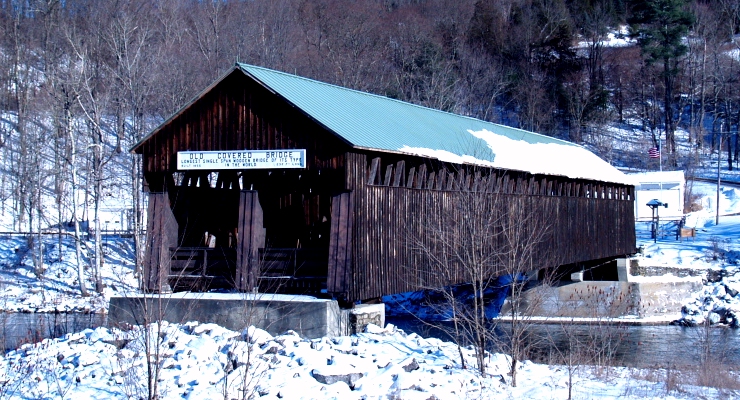 The abutments of the Blenheim Covered Bridge were replaced a long time ago with modern concrete, replacing the original cut stone.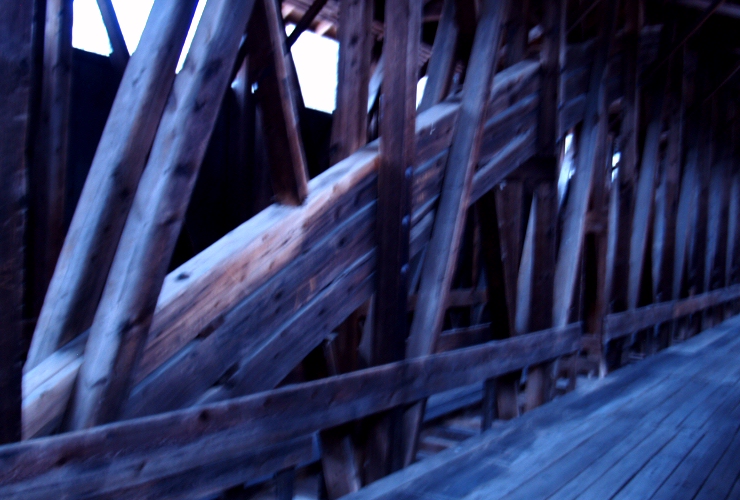 The secret to success of this bridge is a single wooden arch running down the middle of the bridge, braced against the abutments and running right up to the top of the roof. This arch is actually constructed of 3 separate beams with small spacers between them, which allows a bit of movement in each beam and permits air circulation.



---


On August 28th, 2011, The Blenheim Covered Brdge was destroyed by a flood caused by Hurricane Irene. Nothing remains except the abutments. Sad day...



---