The Travels of Tug 44



Buskirk's Covered Bridge
Buskirk, NY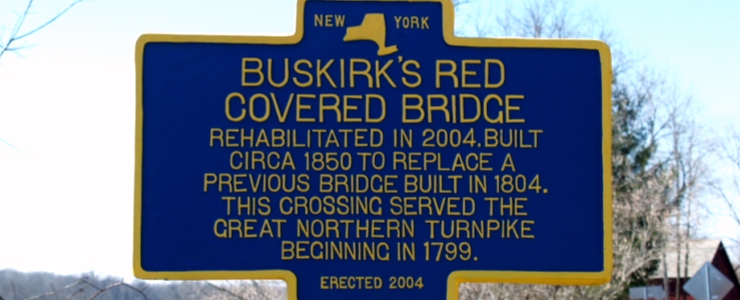 Buskirk's Red Covered Bridge was built about 1850 to replace a previous bridge on this site built in 1804. The bridge has a span of 165 feet, crossing the Hoosic River.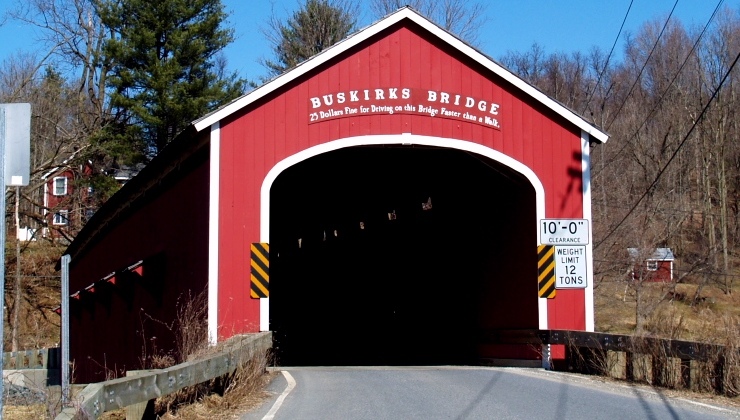 The inscription above the opening reads "25 dollars fine for driving on this bridge faster than a walk." The bridge received major maintenence in 2004. This view is looking north.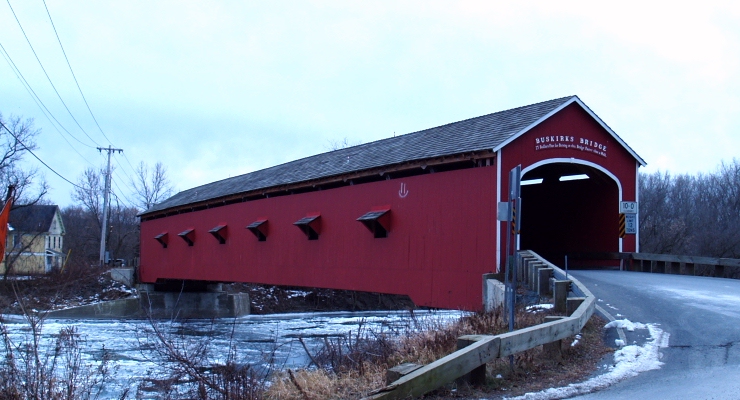 This is the view looking south. The interior is lighted by the small windows running down both sides and also thru the gap just below the roof.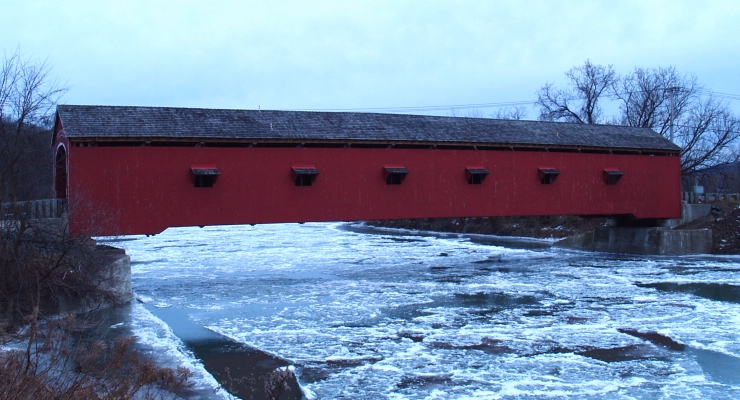 December 2009, the 165 foot single span crosses the crystal clear ice-choked waters of the Hoosic River.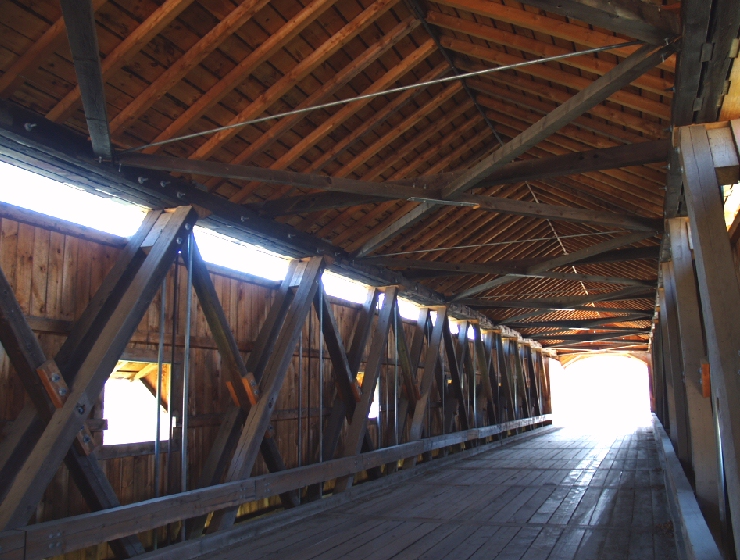 Inside the bridge one sees the heavy oak beams of the Howe Truss construction. It was built by Peter Osterhauth, Charles Newman and James Roberts as primary contractors and Charles Ingalls, sub-contractor. The location is west of Eagle Bridge, NY, follow route 67 about 2 miles, then turn north a short distance at Buskirk on Route 103.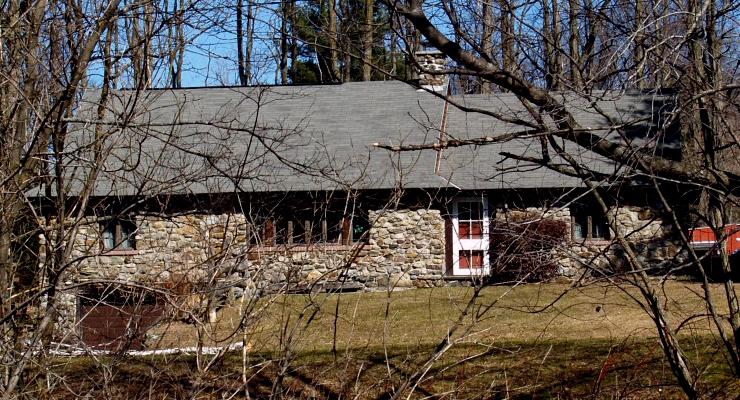 Nearby on Route 67 is the former home of famous painter Grandma Moses, as well as the farm now owned by her grandchildren.



---
Erie Canal - Champlain Canal - Hudson River - Canal History
Lighthouses - Canal Corp Boats - Tugboats & Trawlers
---