The Travels of Tug 44



Chiselville Covered Bridge
East Arlington, VT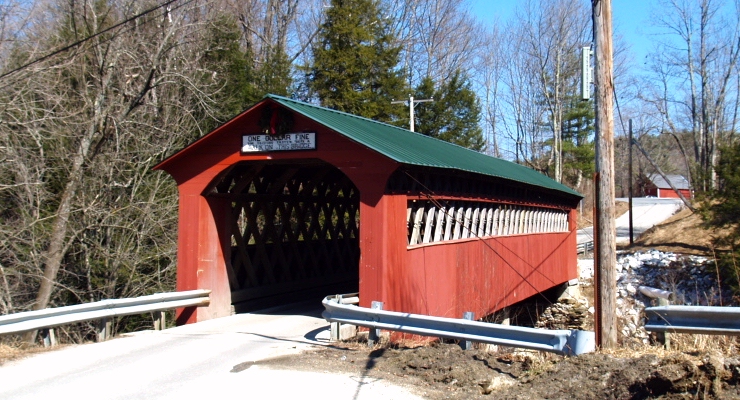 The Chiselville Covered Bridge, sometimes called the East Arlington Covered Bridge, was formerly known as High Bridge and Roaring Branch Bridge. It was built in 1870 by Daniel Oatman, using the Towne Lattice Truss design.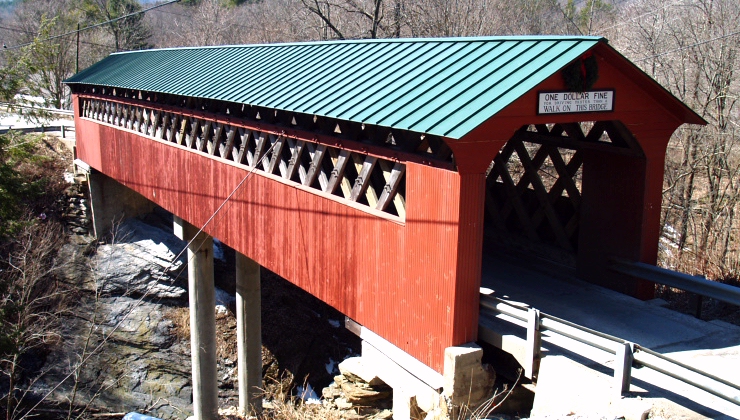 The 117 foot span crosses high above Roaring Branch Brook, on East Arlington Road in East Arlington, VT. The inscription over the bridge reads "One dollar fine for driving faster than a walk on this bridge."



The icy waters of Roaring Branch Brook flow through the gorge below the bridge, about a hundred feet below. There are trails leading down into the gorge for a nice nature hike.



---
Erie Canal - Champlain Canal - Hudson River - Canal History
Lighthouses - Canal Corp Boats - Tugboats & Trawlers
---