The Travels of Tug 44



Cilley Covered Bridge
Tunbridge, VT



The Cilley Covered Bridge in Tunbridge VT is a 66 foot span built in 1883 by Arthur C. Adams. It was completely rebuilt in 2009, using all fresh lumber, but using the exact original design.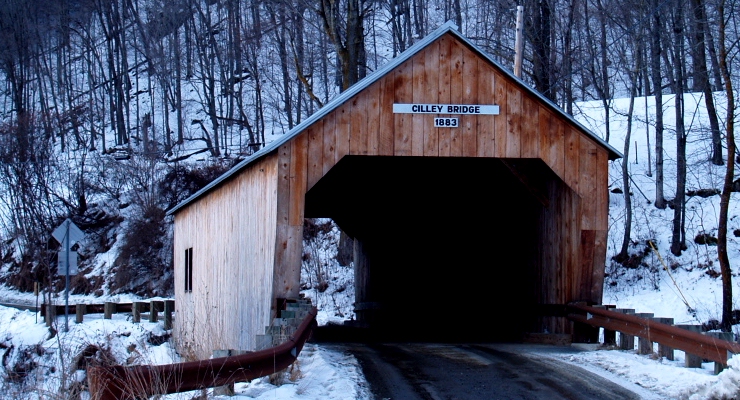 The bridge, gleaming with fresh siding, crosses the First Branch of the White River.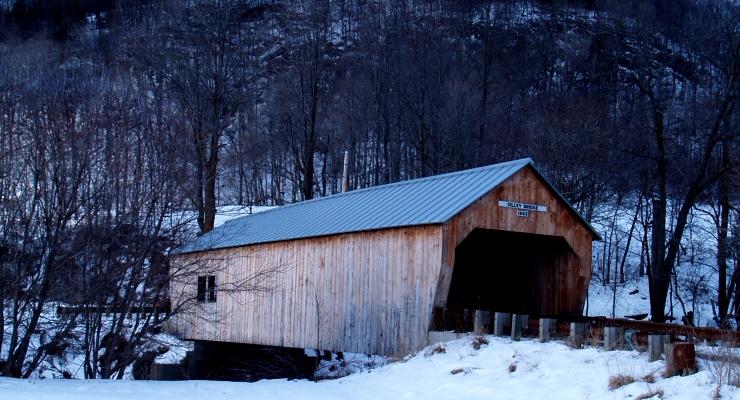 The bridge carries Ward Hill Road, which is a seasonal dirt road and does not get snowplowed in winter. It is right alongside the main highway so access is easy, but after driving through it, the road quickly vanished under deep snow. Good thing for the 4WD on my Subaru!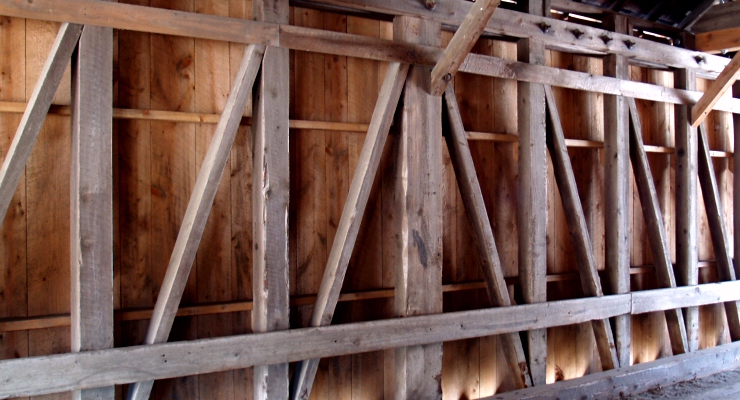 The bridge is held up by a multiple kingpost design, as are almost all covered bridges in this county. The rest of Vermont mostly uses the patented Town Lattice design.



---
Erie Canal - Champlain Canal - Hudson River - Canal History
Lighthouses - Canal Corp Boats - Tugboats & Trawlers
---