The Travels of Tug 44



Cooley Covered Bridge
Pittsford, VT



The Cooley Covered Bridge in Pittsford VT was built in 1849 by Nicholas Powers. It is a 50 foot span crossing Furnace Brook in Pittsford Vt. This is one of the few covered bridges that is painted, while most are allowed to weather naturally.



It's a very short bridge over a little creek in the farm country. Note the roof overhangs at both entrances, keeping rain and snow out of the structure.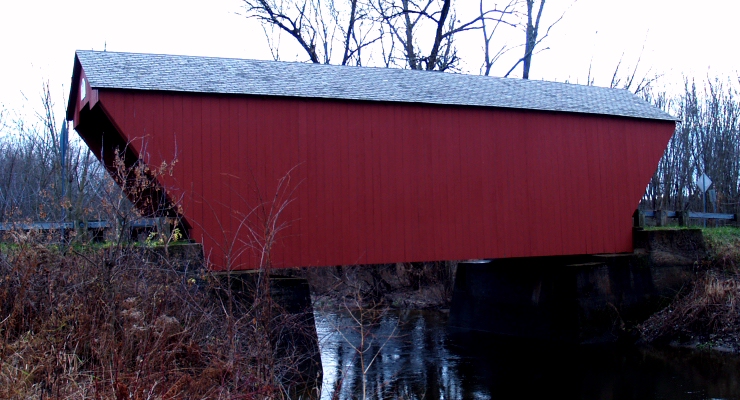 Another look at the bridge from the side, showing off the fresh coat of red paint.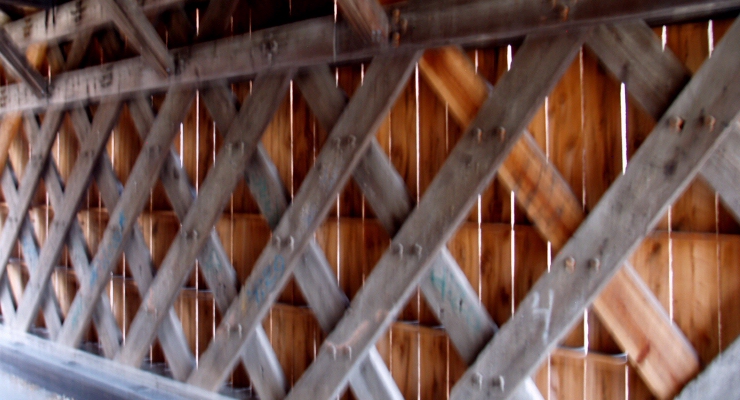 The Cooley Covered Bridge was built using the Town Lattice design, with heavy spruce planks pinned together at each intersection with oak dowels.



---
Erie Canal - Champlain Canal - Hudson River - Canal History
Lighthouses - Canal Corp Boats - Tugboats & Trawlers
---