The Travels of Tug 44



Cornish-Windsor Covered Bridge
Windsor, VT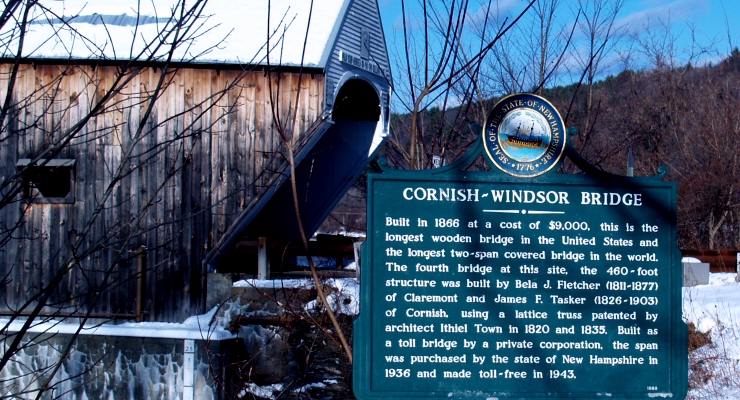 The Cornish-Windsor Covered Bridge was built in 1866 with a 460 foot span crossing the Connecticut River on the border between Vermont and New Hampshire. The builders were James Tasker and Bela J. Fletcher. This bridge was originally a toll bridge. It was purchased by the State of NH in 1936 who continued collecting a toll until 1943.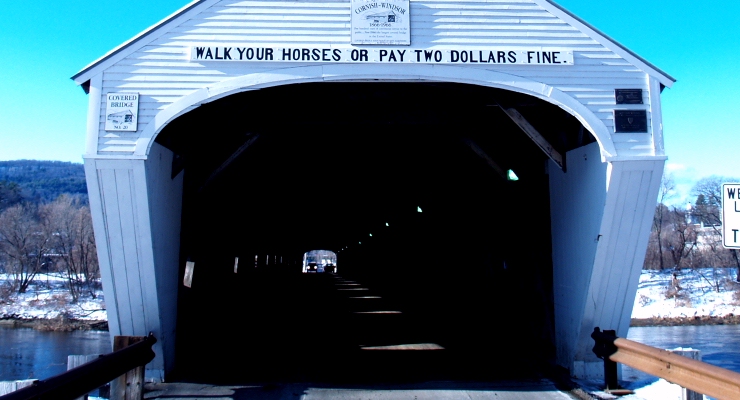 Many Covered Bridges carry a warning against speeding, but none are worded as bluntly as this one "Walk your horses or pay two dollars fine". Notice, at the far end of the tunnel are two cars, one going in each direction ... this is one of the very rare two-lane covered bridges.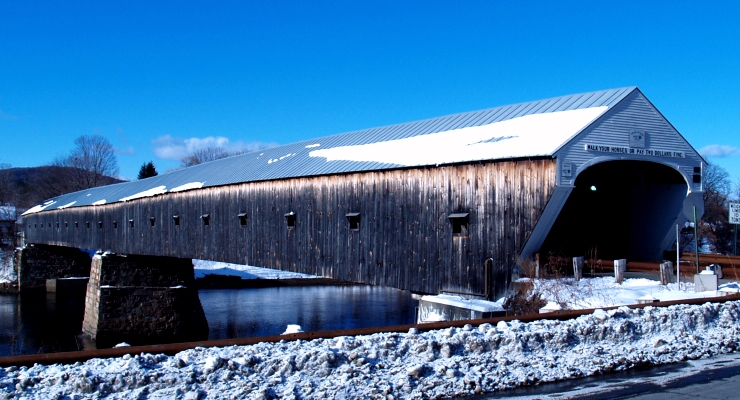 The bridge is in good condition, but it does have a few ups and downs that can be felt in a car as you hit a few sagging spots near the Vermont end. Speaking of Vermont, the residents of Windsor on the Vermont side refer to the bridge as the Windsor-Cornish Covered Bridge.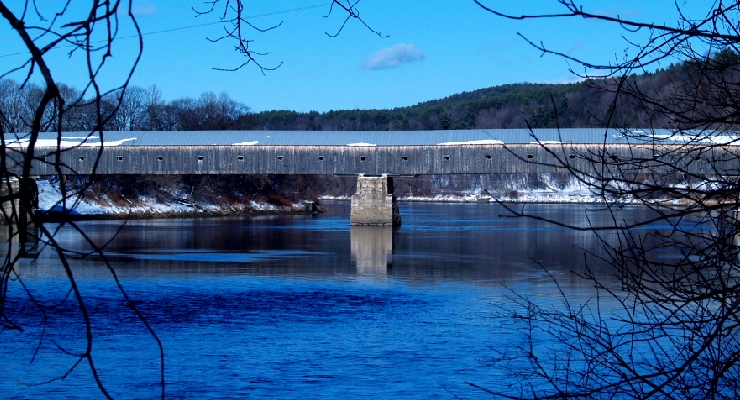 This side view shows just how long the bridge really is. I plan to return in the spring to see if I can get onto a railroad bridge a mile downstream for a better long-lens shot.



---
Erie Canal - Champlain Canal - Hudson River - Canal History
Lighthouses - Canal Corp Boats - Tugboats & Trawlers
---