The Travels of Tug 44



Cornwall-Salisbury Covered Bridge
Cornwall / Salisbury, VT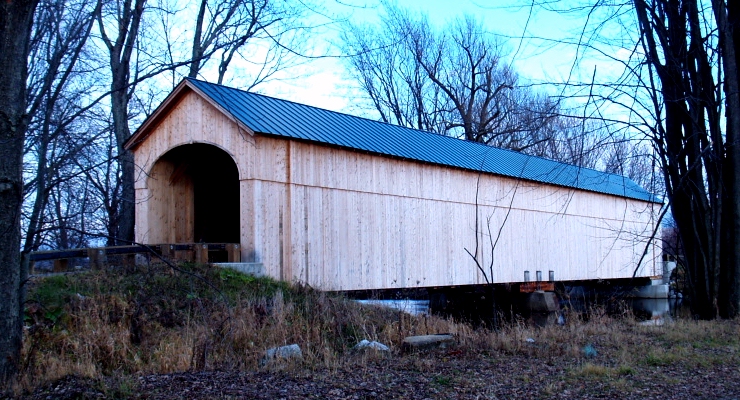 The Cornwall-Salisbury Covered Bridge was built in 1865 to carry Swamp Road and Creek Road over Otter Creek, at the border between Cornwall and Salisbury VT.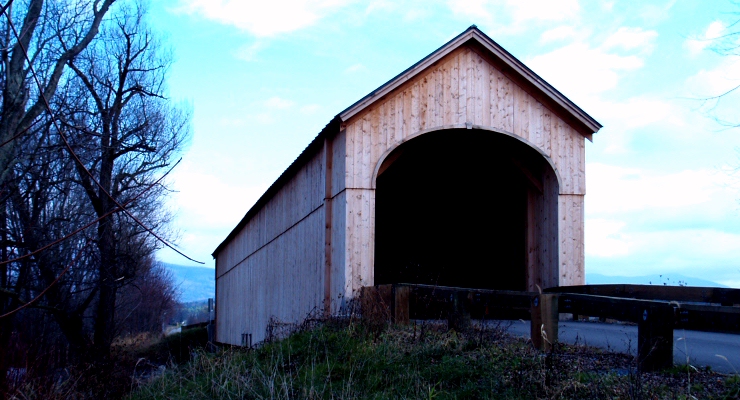 The bridge had been rebuilt shortly before my visit in November 2009, and has not yet weathered. There is a definite odor of new wood in the structure.



A nice view of the bridge from the bank of Otter Creek, complete with reflection in the water.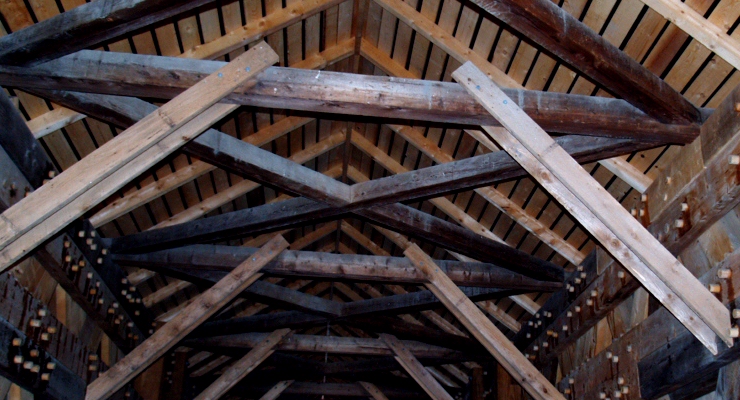 The inside of the bridge shows quite a few beams have been reused from the original structure. Notice the many dots on both sides which are the dowels that pin the structure together.



---
Erie Canal - Champlain Canal - Hudson River - Canal History
Lighthouses - Canal Corp Boats - Tugboats & Trawlers
---