The Travels of Tug 44



Depot Covered Bridge
Pittsford, VT


The Depot Covered Bridge in Pittsford VT crosses Otter Creek with a 121 foot span. The bridge was built in 1853.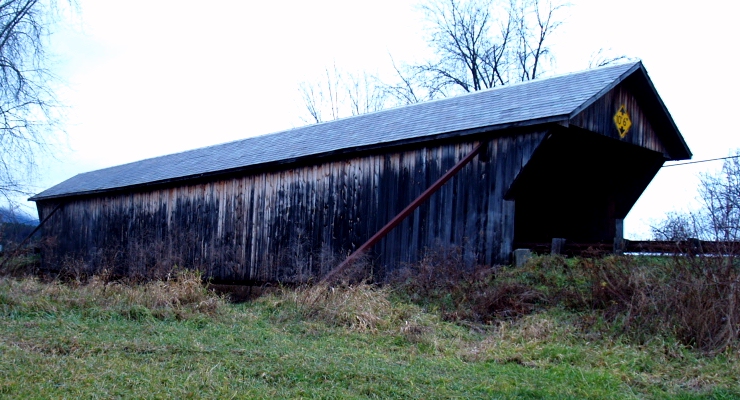 This side view shows a large roof overhang at both portals which keeps rain and snow out of the structure. There is a large beam at each end of the bridge to provide some extra stability against wind from the open farm fields surrounding it.



The Depot Covered Bridge is another example of the Town Lattice construction used in most bridges in the area.



---
Erie Canal - Champlain Canal - Hudson River - Canal History
Lighthouses - Canal Corp Boats - Tugboats & Trawlers
---