The Travels of Tug 44



Flint Covered Bridge
North Tunbridge, VT



The Flint Covered Bridge was built in 1845 as an 87 foot span over the First Branch of the White River in North Tunbridge VT.



The bridge is surrounded by trees in this winter scene in December 2009.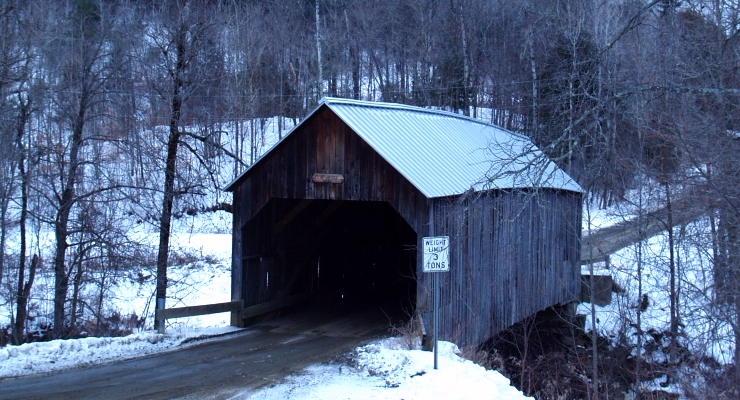 The Flint Covered Bridge is in good condition, well weathered but showing signs of recent repairs.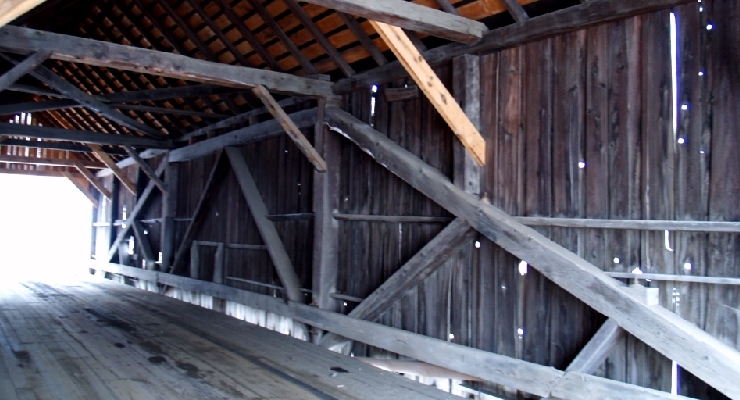 This bridge ises a queenpost design. Note the new wooden angle braces up high providing extra stability.



---
Erie Canal - Champlain Canal - Hudson River - Canal History
Lighthouses - Canal Corp Boats - Tugboats & Trawlers
---