The Travels of Tug 44



Fox Creek Covered Bridge
Schoharie, NY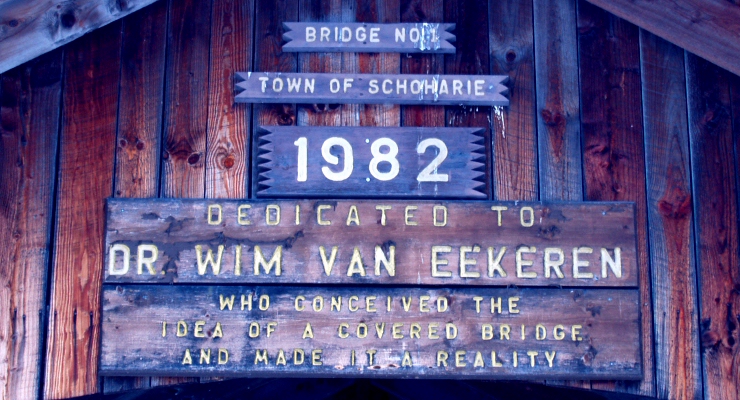 The Fox Creek Covered Bridge, designed by Gerald Waldbillig, was built in 1982 as a 115 foot span over Fox Creek in Schoharie NY. The bridge is also known as "Town of Schoharie Bridge No. 1".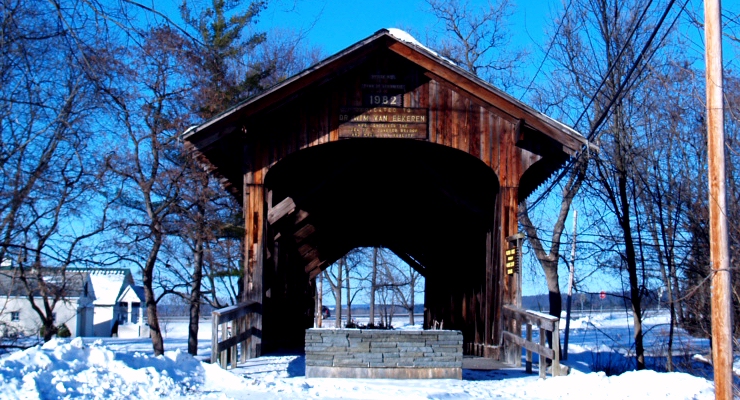 This bridge is for pedestrians only, and serves to connect the last 2 houses to the little village of Schoharie. In the 20 years since it was built, the wood has weathered very nicely, producing a nice golden glow to the wood.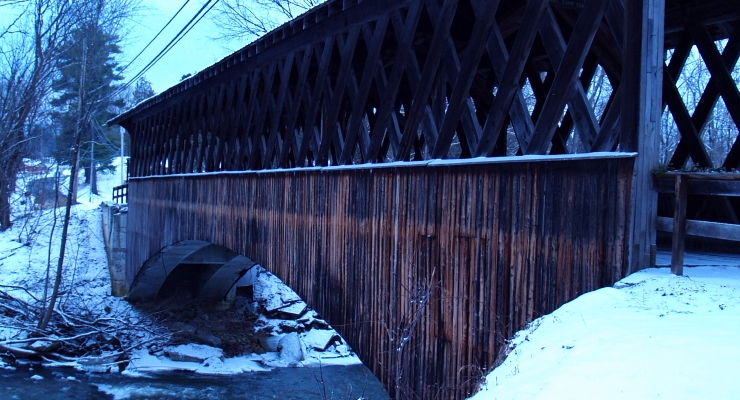 The Fox Creek Covered Bridge is not considered an authentic historic bridge, as it is actually built on an arch of modern reinforced concrete, visible at the bottom on the far side. The upper structure resembles the Town Lattice design, but the lattice is not structural and merely serves to hold the roof. Sure looks pretty, though!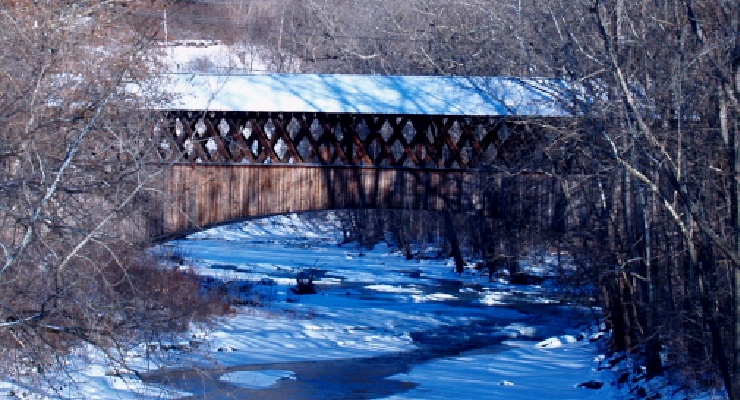 A view of the bridge, taken from the nearby modern roadbridge, partially obscured by brush on both sides and shadows from nearby trees. Looks like I'll have to return another day just before sunset to get a better photo.



---
Erie Canal - Champlain Canal - Hudson River - Canal History
Lighthouses - Canal Corp Boats - Tugboats & Trawlers
---