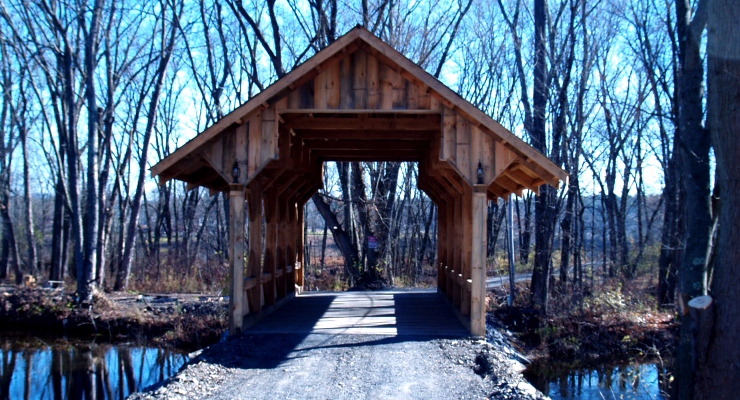 The Griffin Island Covered Bridge provides access to Griffin Island in Northumberland, NY, right down the street from my home. It's a new bridge, just 3 weeks old at this visit, completed October 23, 2010. The 60 foot span is owned by Bob Ferenczi who also owns the mile long Griffin Island. Construction was done by Jim Sweet, assisted by his sons. I'm told the bridge was planned at Fort Edward's Old Fort Diner where I sometimes have brunch.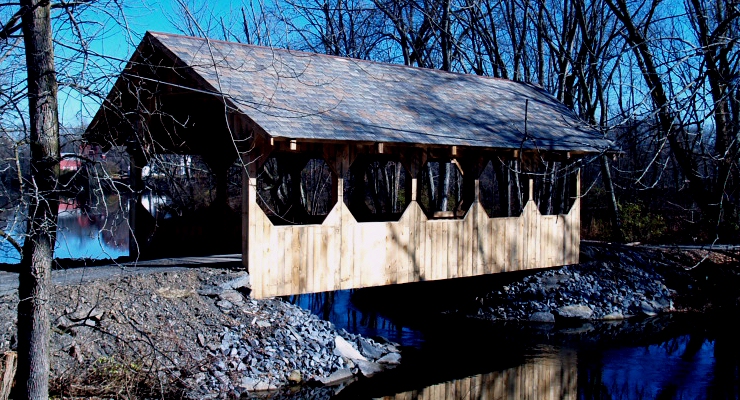 Griffin Island is located in the Hudson River near Fort Edward, and the bridge is on a short causeway on the west side of the island. The beautiful slate roof came from an old 1850's barn recently demolished in Queensbury.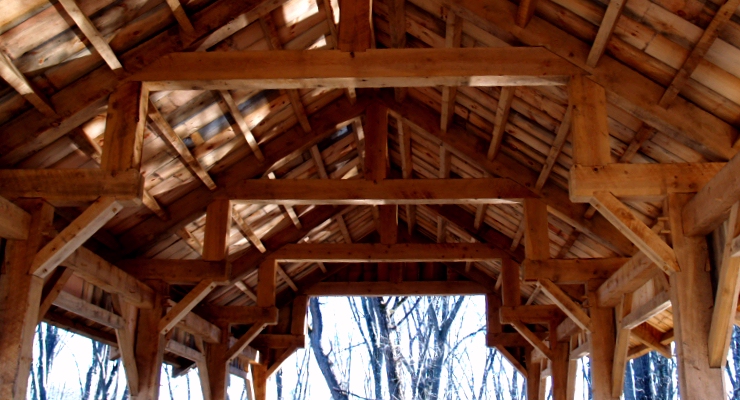 Construction impliments the "hammer-truss" design, providing access to the island for tall RV vehicles. The design is not typical of most covered bridges but is a time-honored method of construction. Not visible are the 5 large steel beams under the road bed.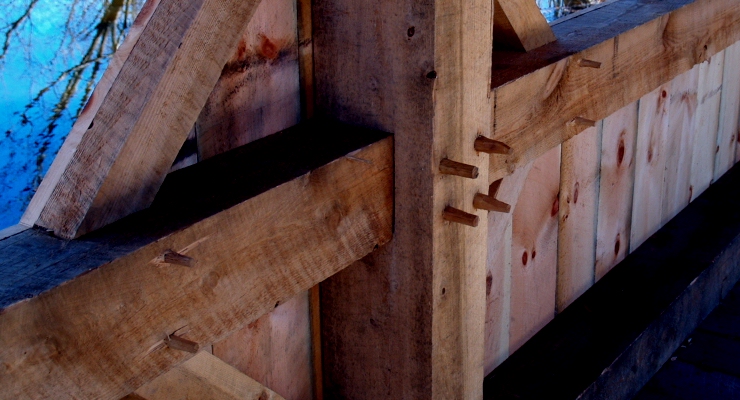 The post & beam construction is held together with wooden pegs at all the "mortise & tenon" joints, as was done with the original covered bridges, though the exterior siding is held on with nails. The beams are hemlock and the pins are locust.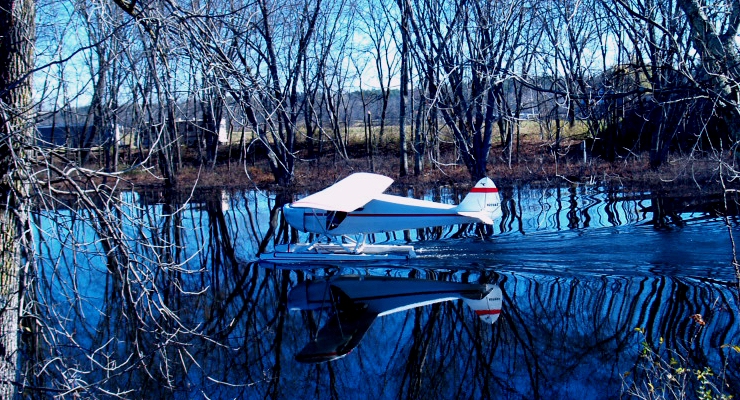 While photographing the bridge, a seaplane landed on the backwater, heading for the seaplane base next door.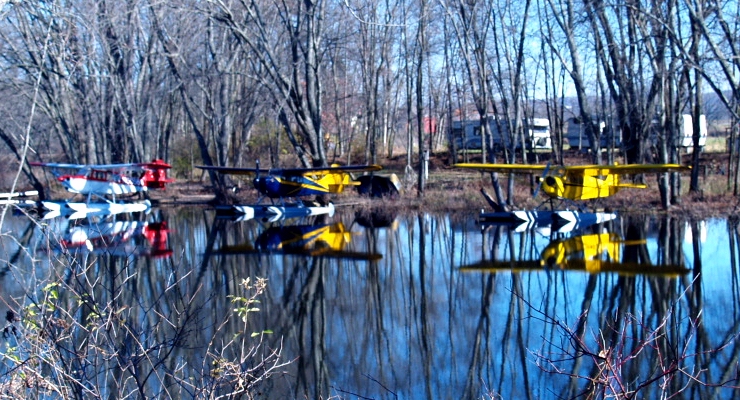 Griffin Island includes quite a few amenities. Here are 3 planes docked at the seaplane base next to the bridge. The island also has a large grass airstrip for normal airplanes.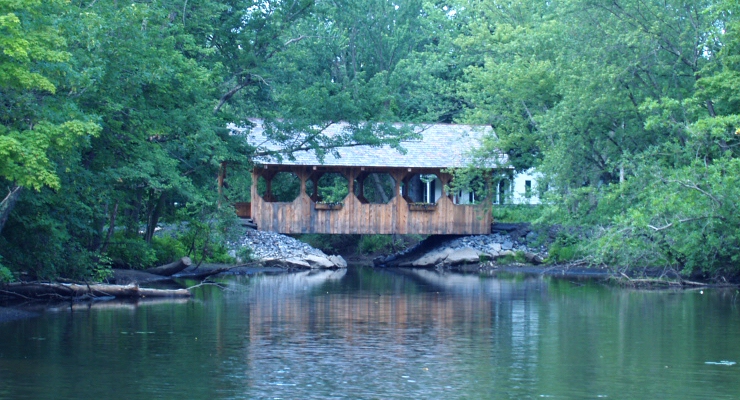 Later in 2011, the Champlain Canal / Hudson River has opened. I took this photo from my trawler in the river. It is located up a narrow inlet (do not enter) hidden by trees. If you don't know where to look, you'll miss it, but it is the only covered bridge that I know of that's visible via boat.



---