The Travels of Tug 44



Hammond Covered Bridge
Pittsford, VT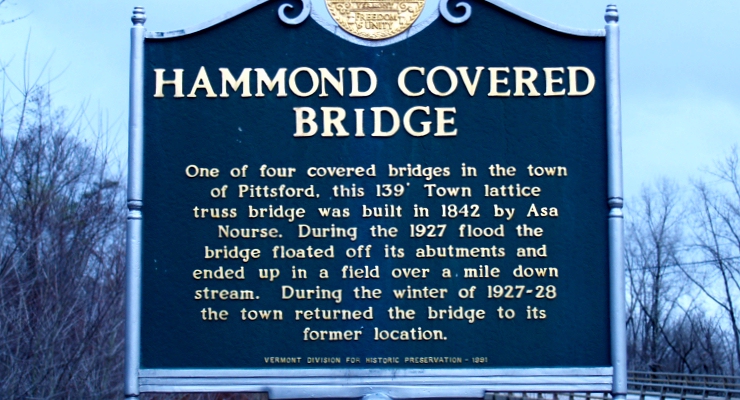 The Hammond Covered Bridge was built in 1842 by Asa Nourse as a 139 foot span over Otter Creek.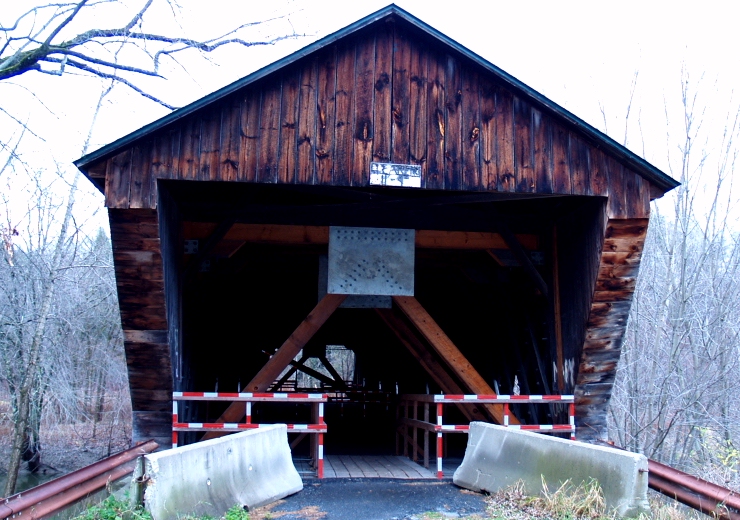 By the time of my visit in November 2009, the bridge was a bit of a wreck. Many extra beams and reinforcements have been installed on the inside of the structure. The bridge has been closed to traffic for a long time, replaced by a new modern road bridge alongside.



The new road bridge does provide a nice vantage spot to view the old bridge from the side.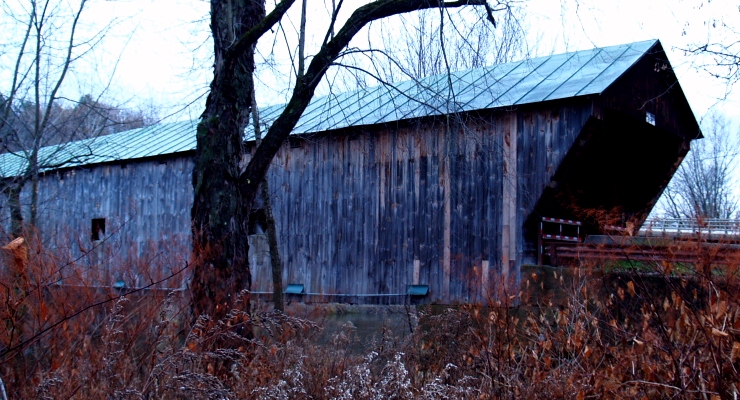 Both portals have the roof overhang to keep the inside of the structure dry.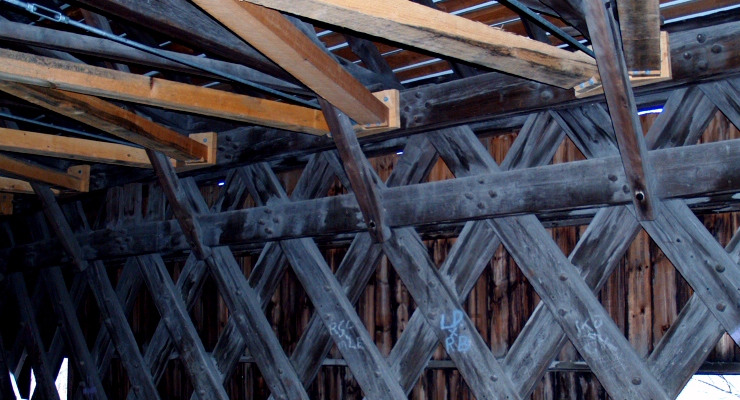 Extra roof beams, recently added, help support the Town Lattice Truss construction.



---
Erie Canal - Champlain Canal - Hudson River - Canal History
Lighthouses - Canal Corp Boats - Tugboats & Trawlers
---