The Travels of Tug 44



Henry Covered Bridge
North Bennington, VT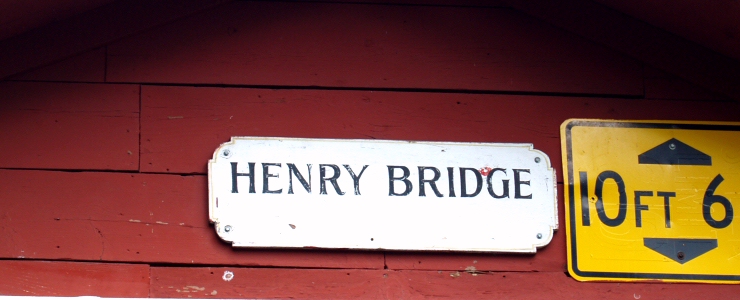 The Henry Covered Bridge, sometimes know as the Burt Henry Covered Bridge, was built circa 1840. It has a span of 117 feet, crossing the Walloomsac River, at North Bennington, VT.



The original builder is not known. The name comes from Elnathan Henry, who built the Henry House across the street from the bridge. The house is still there and is an operating bed & breakfast.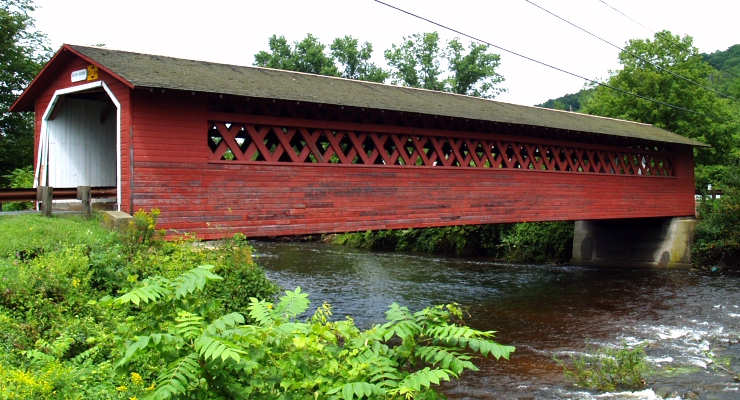 The Henry Bridge was rebuilt in 1989 by the firm of Blow & Cote Inc., to the original specifications including the oak dowel pins that hold the structure together.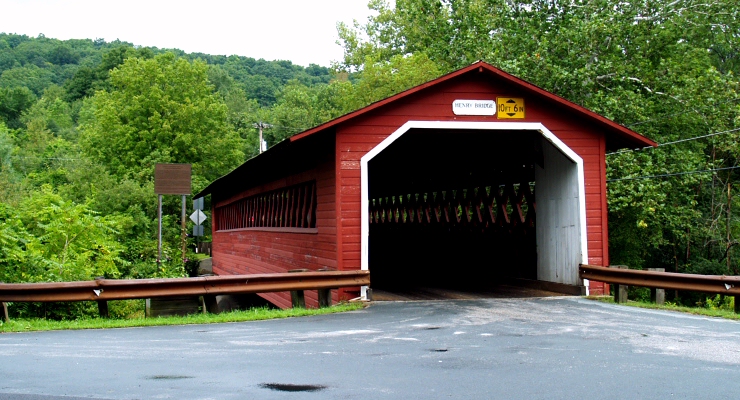 There is an informative, though hard to read, metal (bronze?) sign next to the bridge.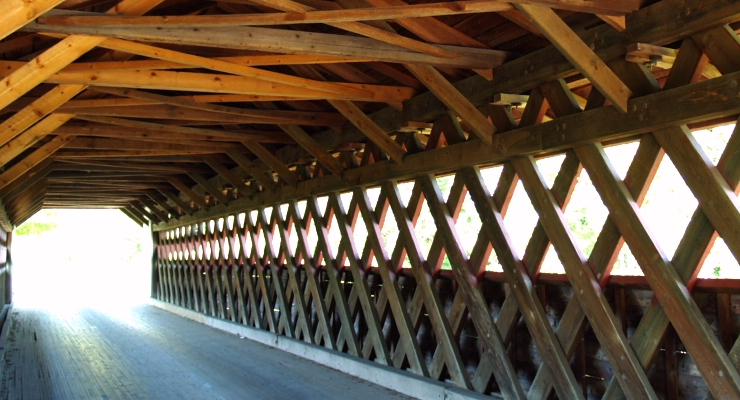 The Henry Bridge utilizes the popular Towne Lattice Truss design, with beams pinned togather by oak dowels.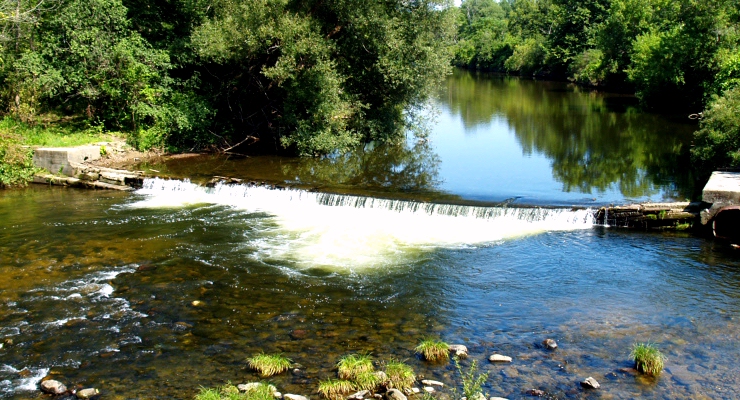 Just upstream of the bridge is this small dam on the Walloomsac River. The water here is so clear that the rocks on the bottom are perfectly visible.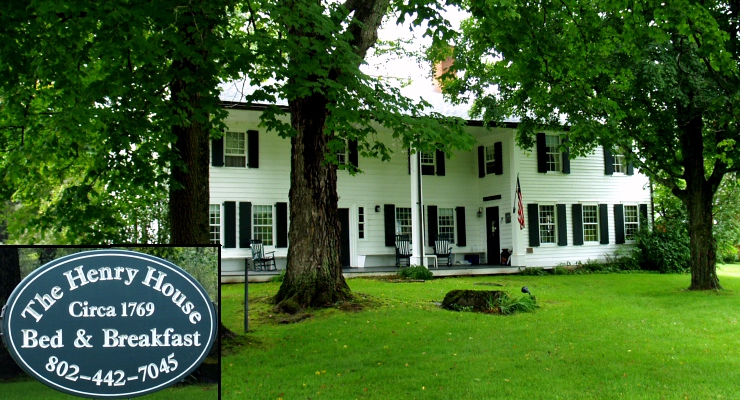 The Henry House, across the street from the bridge was built in 1769 and now operates as a bed & breakfast inn.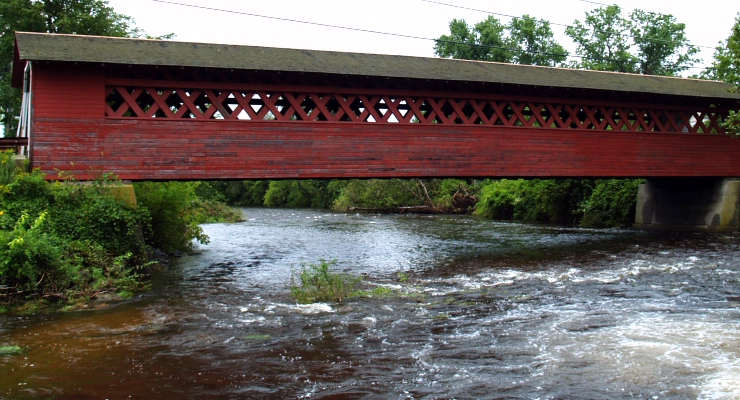 A last look at the Henry Covered bridge from the water upstream.



---
Erie Canal - Champlain Canal - Hudson River - Canal History
Lighthouses - Canal Corp Boats - Tugboats & Trawlers
---