The Travels of Tug 44



Kingsley Covered Bridge
East Clarendon, VT



The Kingsley Covered Bridge was built in 1836, making it one of Vermont's oldest. The bridge is a 136 foot span over the Mill River, so named by the dozen mills once located nearby. The posted speed limit of 35 MPH is most unusual, as most of these old bridges require vehicles cross at the speed of a walk.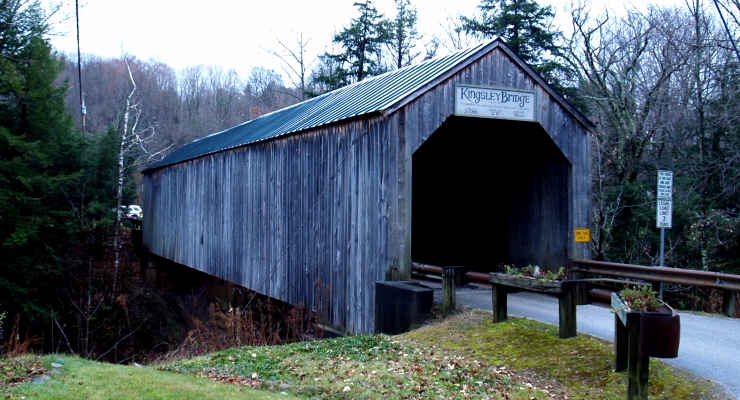 The bridge is in excellent condition, and surrounded by a park. It's one of the prettier spots I have seen and well worth the visit.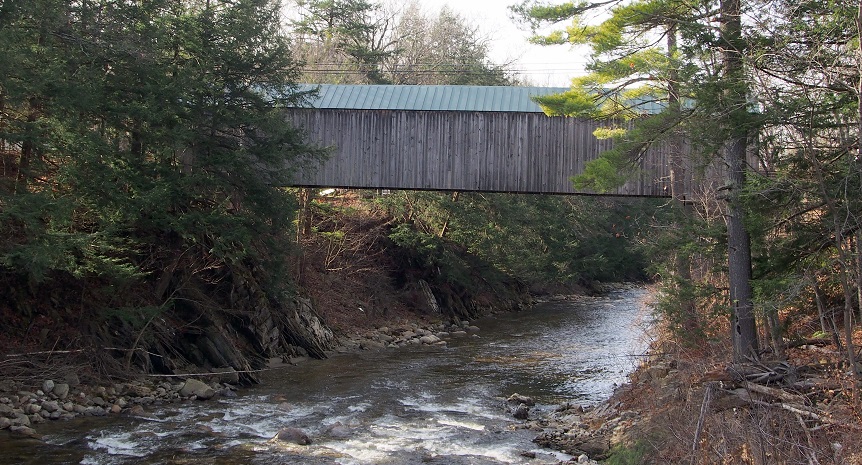 The bridge crosses a deep gorge over the Mill River, which is a rushing torrent pouring over jagged rocks.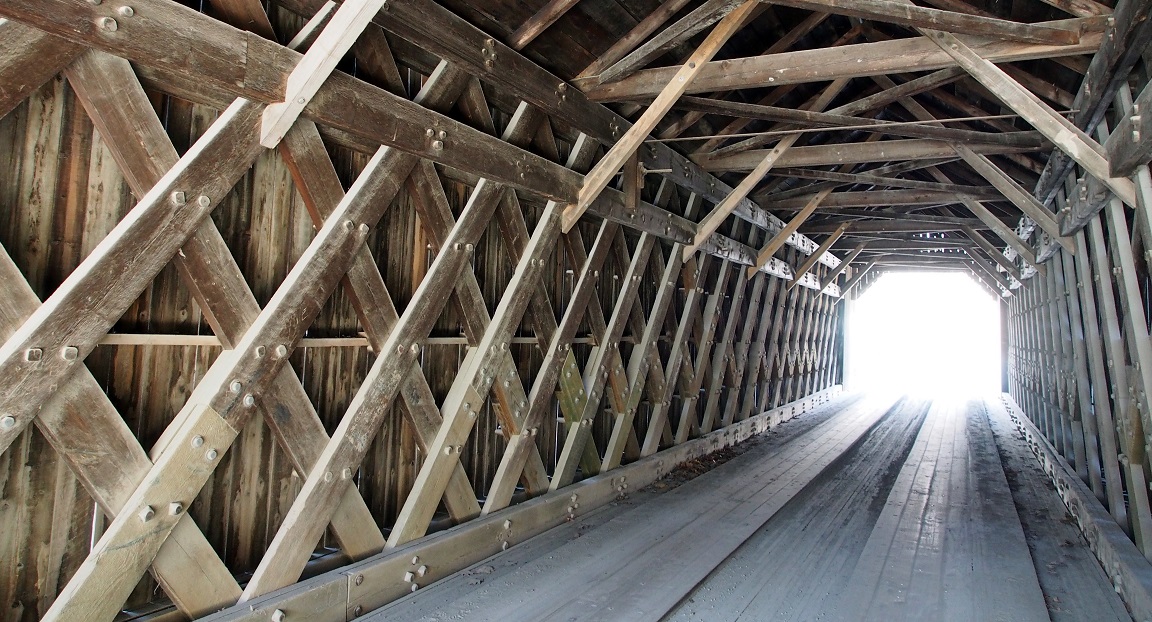 The heavy spruce planks of the Town Lattice design are pinned together with oak dowels.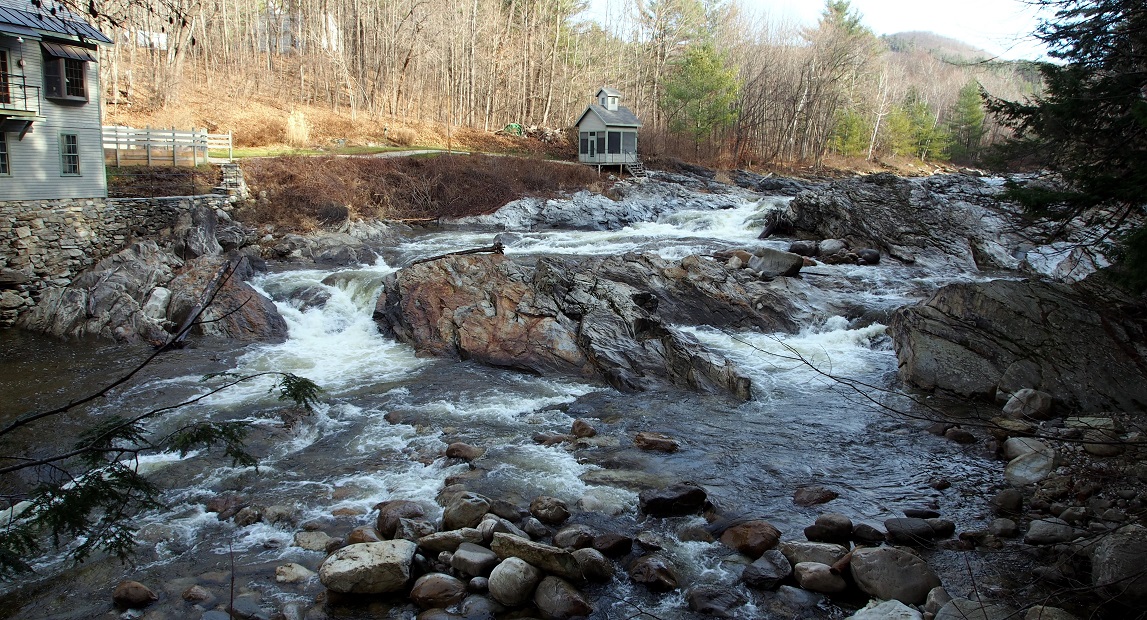 A view of the roaring rapids behind the old Kingsley Grist Mill building.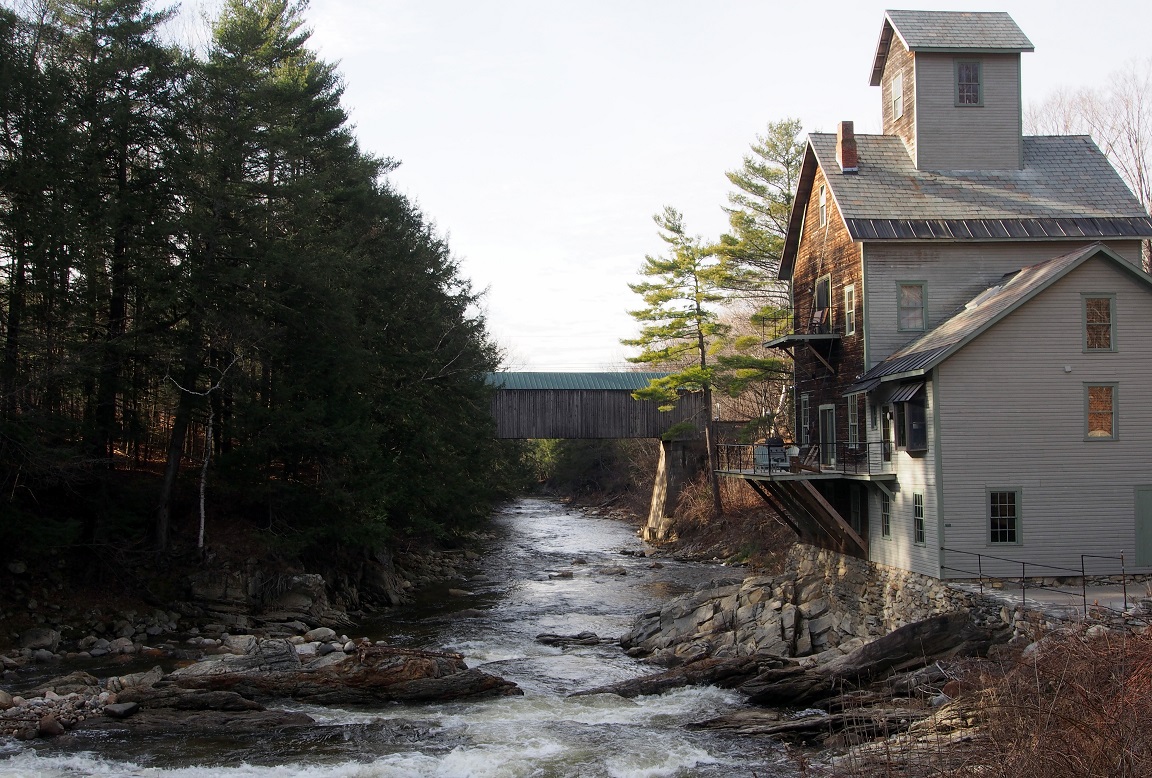 The Kingsley Grist Mill is now a private residence but the grounds are open for tourists. The building at the water's edge once had a water-wheel and the building next to it was a flour and grain storage silo, with chutes opening to the parking lot where vehicles could be filled.



---
Erie Canal - Champlain Canal - Hudson River - Canal History
Lighthouses - Canal Corp Boats - Tugboats & Trawlers
---