The Travels of Tug 44



Lincoln Covered Bridge
West Woodstock, VT


The Lincoln Covered Bridge is a 136 foot span over Ottauquechee River, at West Woodstock VT. The builders were R.W. & B.H. Pinney.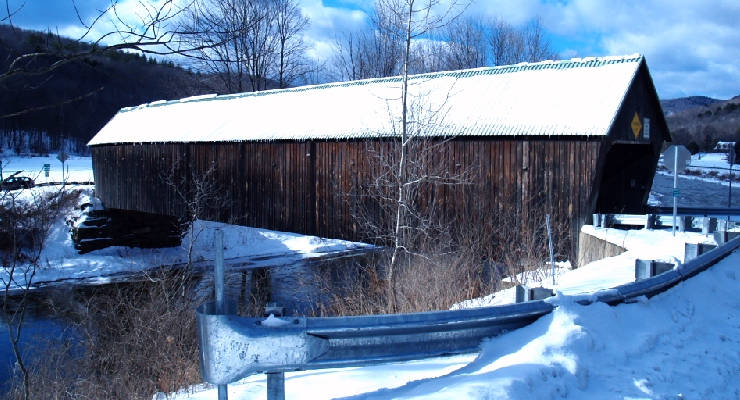 This was the first covered bridge that I had every seen, on an afternoon outing with Kathy. It is a very pretty bridge with some interesting architecture.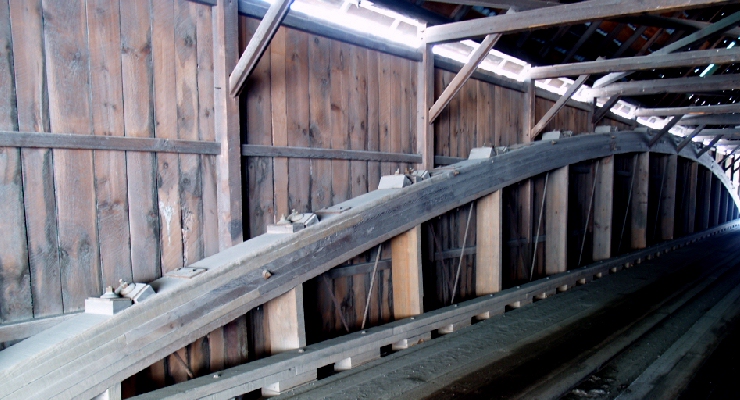 The Lincoln Covered Bridge was built using a Pratt Arch design. The laminated wooden arches have long steel bolts running through them and down to the roadbed. While this design has failed in longer bridges, this bridge feels rock solid.



---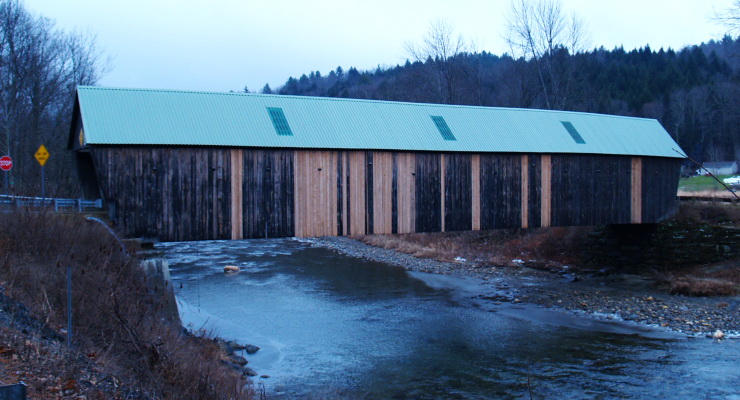 Lincoln Covered Bridge suffered minor damage during Hurricane Irene in 2011. This photo taken in December 2012 shows some of the new siding. The new boards will eventually fade in. This was a foggy rainy day ...



---
Erie Canal - Champlain Canal - Hudson River - Canal History
Lighthouses - Canal Corp Boats - Tugboats & Trawlers
---