The Travels of Tug 44



Lower Covered Bridge
Northfield Falls, VT



Lower Covered Bridge, also known as Second Covered Bridge, is a 54 foot span over Cox Brook in Northfield Falls, Vermont. It was built in 1872, but the name of the original builder is not known.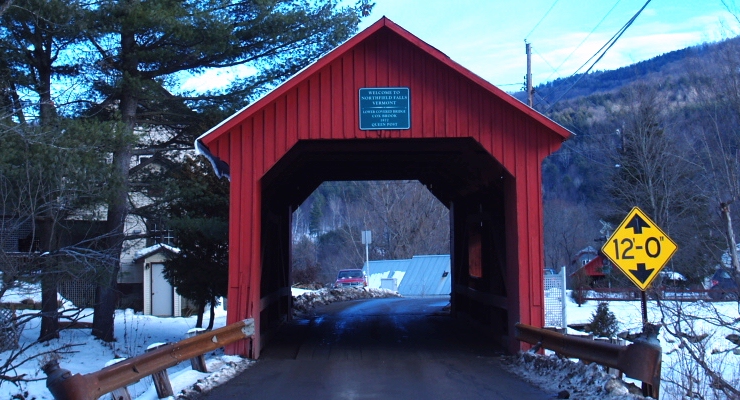 The bridge is in excellent condition on our visit in January 2010. This bridge is one of a string of 3 covered bridges all within sight of each other. Behind the height sign one sees a glimpse of the Station Covered Bridge.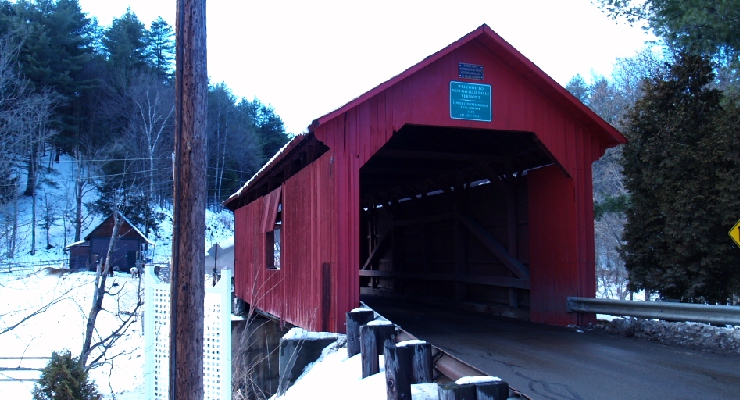 The bridge has new concrete abutments added recently.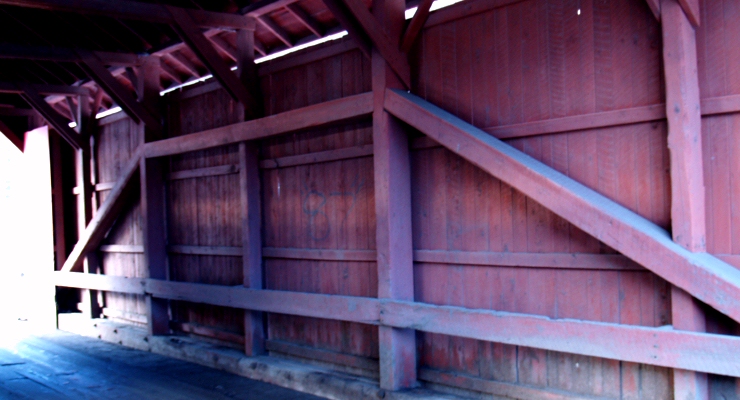 The Lower Covered Bridge is a traditional queenpost design. It is unusual to see this kind of bridge painted inside, as are all 5 of these in the Northfield area.



---
Erie Canal - Champlain Canal - Hudson River - Canal History
Lighthouses - Canal Corp Boats - Tugboats & Trawlers
---