The Travels of Tug 44



Middle Covered Bridge
Woodstock, VT



The Middle Covered Bridge in Woodstock VT, is a recent construction to replace a previous steel bridge! This new bridge was built in 1969 by Milton Graton & Sons as a 139 foot span crossing the Ottauquechee River, in the middle of the village of Woodstock at the village square.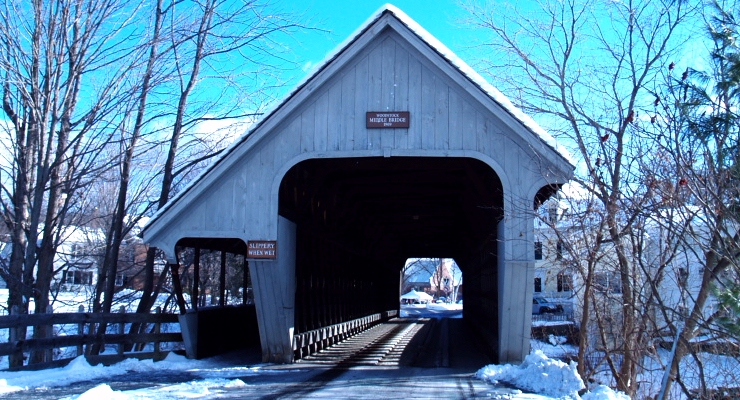 This is the north entrance leading to the village. Notice it has a coat of white paint, and also features a pedestrian sidewalk on the side.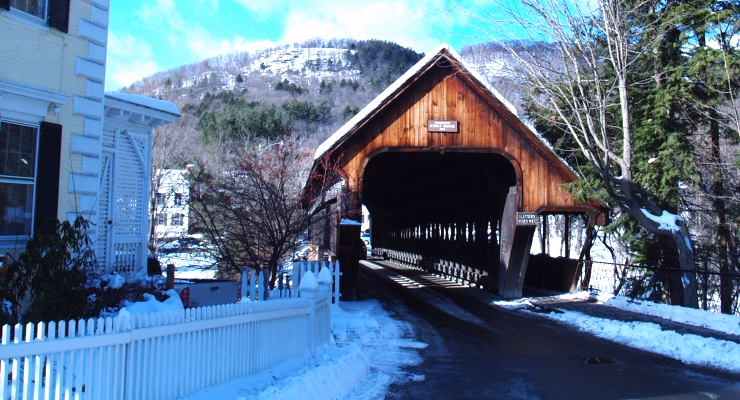 The south portal has been left to weather naturally, though it shows signs of recent refurbishing. This wooden bridge was severely damaged by fire in 1974, and was rebuilt the following year by the original builder, Graton.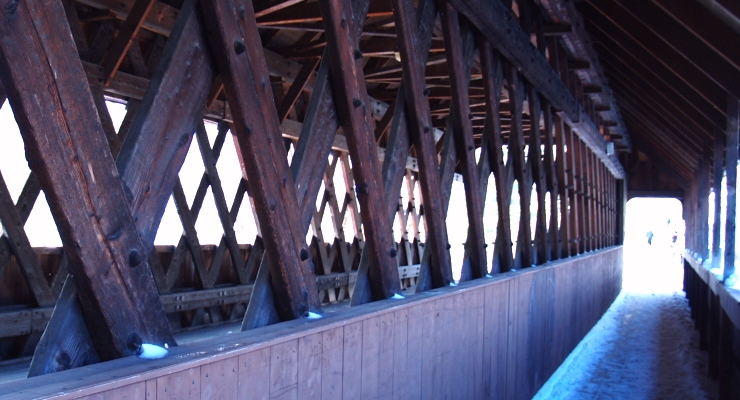 In spite of being relatively new construction, the bridge follows the traditional Town Lattice design, pegged together with oak pins. This view is a look through the pedestrian walkway.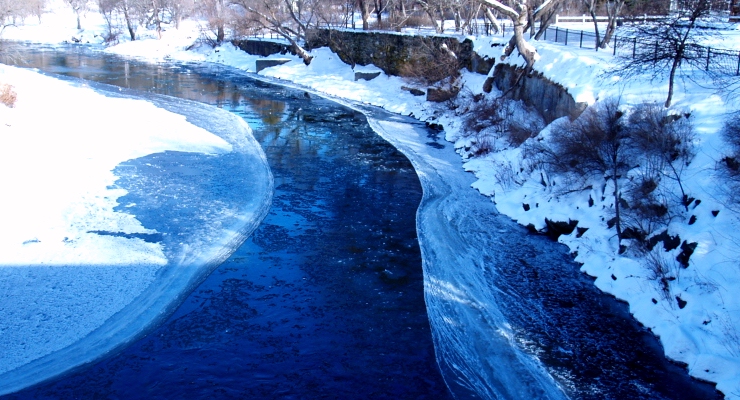 The waters of the Ottauquechee River are extremely cold this time of year.



---
Erie Canal - Champlain Canal - Hudson River - Canal History
Lighthouses - Canal Corp Boats - Tugboats & Trawlers
---