The Travels of Tug 44



Mill Covered Bridge
Tunbridge, VT



The Mill Covered Bridge was built in 1883 by Arthur C. Adams as a 72 foot span crossing the First Branch of the White River in Tunbridge Vermont. The original bridge was completely destroyed by an ice jam in 1999 and the wreck started floating downstream, threatening other wooden bridges there, so it was burned in the river.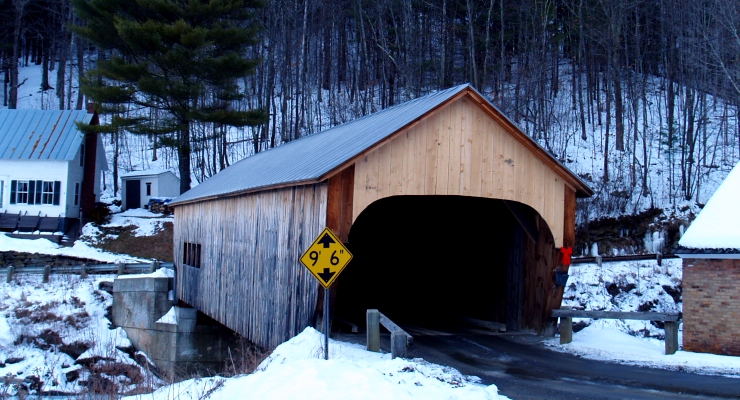 In 2000, a completely new bridge was constructed, at a cost of $ 230,000, using the exact same design as the original bridge. It was built on land, and then installed the old-fashioned way using 4 teams of oxen to pull the new bridge into place over the river! Recently a truck damaged the east portal overhead and that damage was repaired immediately.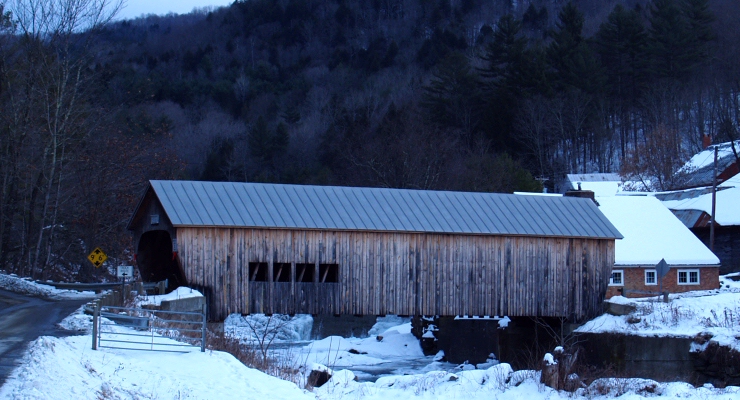 This side view of the bridge shows the weathering of 9 years, and several new ice jams forming in the waters below, on Christmas Eve 2009



The 9 year old timbers of the multiple kingpost design have not yet weathered as they are protected by the roof and siding. The original purpose of covering these bridges was to keep the interior dry so as to prevent rot.



---
Erie Canal - Champlain Canal - Hudson River - Canal History
Lighthouses - Canal Corp Boats - Tugboats & Trawlers
---