The Travels of Tug 44



Moseley Covered Bridge
Northfield, VT



The Moseley Covered Bridge in Northfield Vermont, is a 39 foot span over Stony Brook. It was constructed in 1899 by an unknown builder.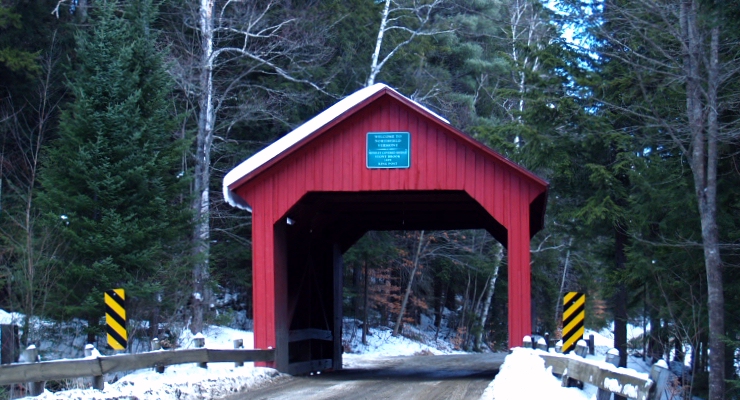 The bridge is in excellent condition, surrounded by forest on a quiet country road.



Deep snow (January 2010) prevented me from getting down to the creek bed, but this view shows the plain sides of the bridge. Its a very short bridge, so windows were not needed. The abutments are modern concrete, added later.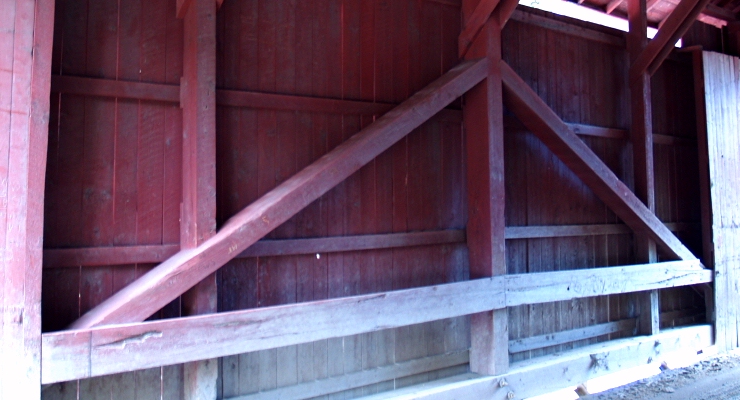 This is a kingpost design. The interior is painted, as are all the Norfield bridges.



---
Erie Canal - Champlain Canal - Hudson River - Canal History
Lighthouses - Canal Corp Boats - Tugboats & Trawlers
---