The Travels of Tug 44



Paper Mill Covered Bridge
North Bennington, VT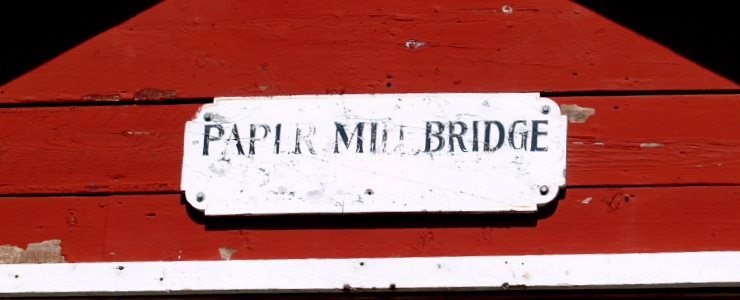 The Paper Mill Covered Bridge, sometimes called the Paper Mill Village Bridge, is a 126 foot span crossing the Walloomsac River at North Bennington, VT.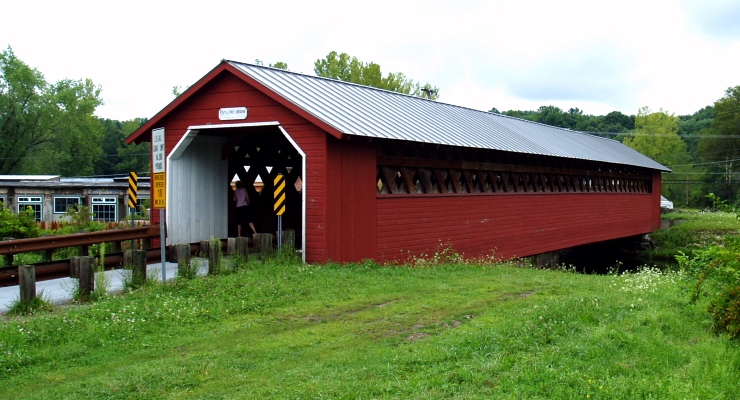 The east side of the bridge is easily visible with all the brush cleared away, leaving a lovely view.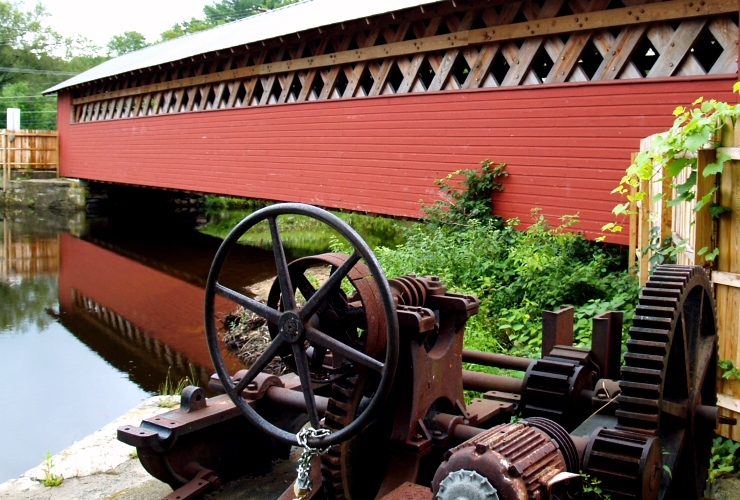 The west side of the bridge is concealed by a 6' tall stockade fence, which blocks everything. Then again, fences are made for climbing, aren't they? I was rewarded by this view of some old machinery, which appears to control a valve or spillway ... not entirely sure. The chain and padlock tells me it must still work.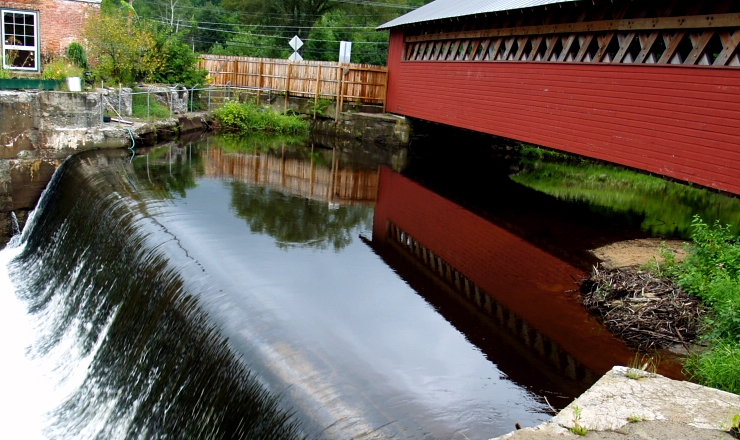 Also hidden by the stockade fence is this really lovely waterfall, over a man-made dam.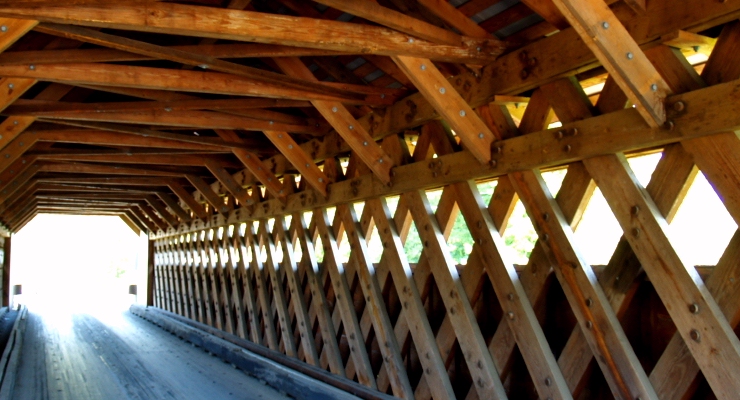 The bridge uses the Towne Lattice Truss design, as do most bridges in the area. Oak dowels pin the beams together.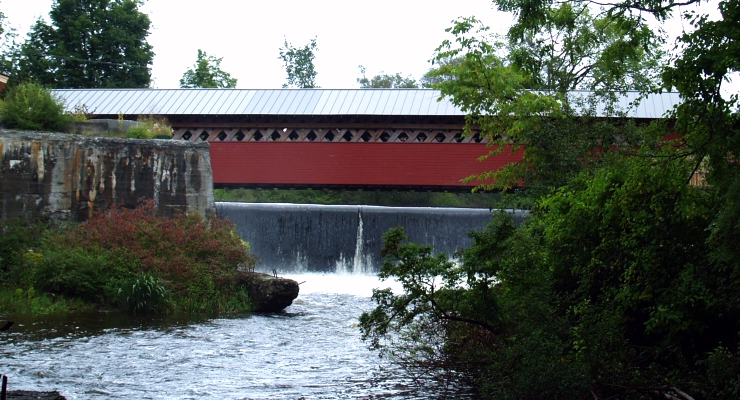 A nice view of the bridge and the waterfall as seen from downstream.



---
Erie Canal - Champlain Canal - Hudson River - Canal History
Lighthouses - Canal Corp Boats - Tugboats & Trawlers
---