The Travels of Tug 44



Proctor Marble Arch Bridge
Proctor, VT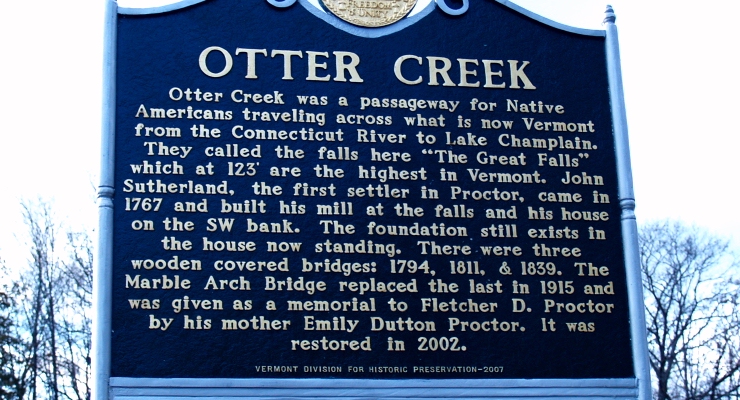 There were 3 different covered bridges at this site in Proctor VT, starting as early as 1794. In 1915, the last of the covered bridges was replaced by the Marble Arch Bridge, as seen below.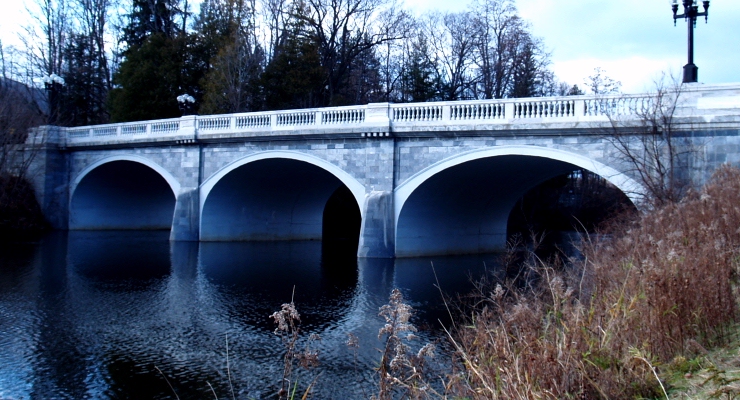 The Proctor Marble Arch Bridge is a gleaming white three-arch structure built of white Vermont marble, quarried nearby. It is a stunning structure, complete with the intricate marble pedestrian railing on top.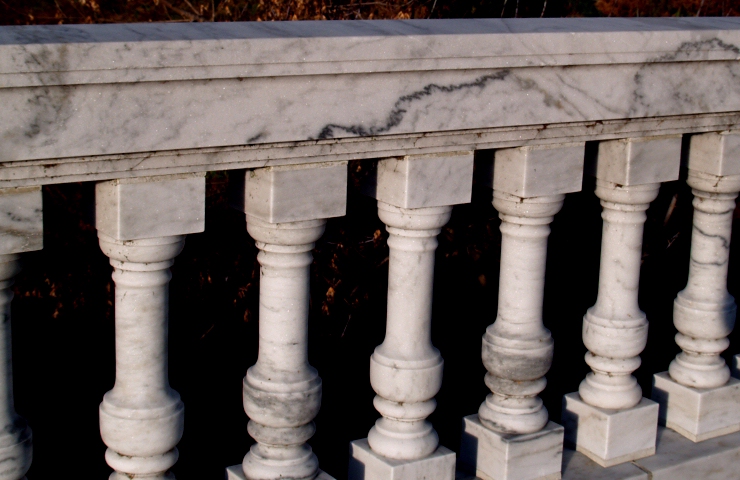 Here's a better look at the pedestrian railing. White marble, of course. There are 288 of those posts on the bridge.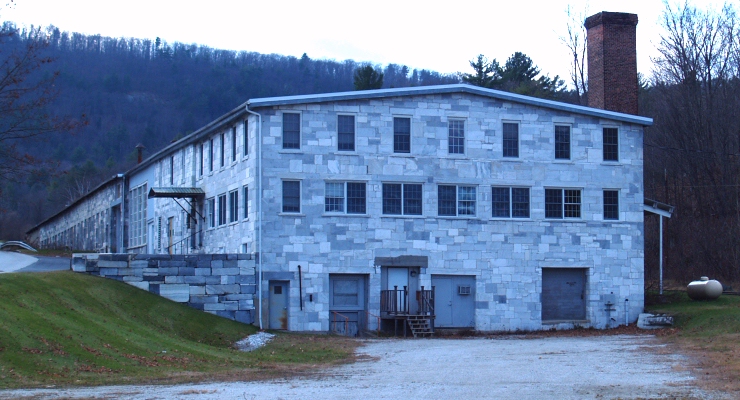 Around the corner from the bridge, is this old three-story factory building, also constructed of the local white marble.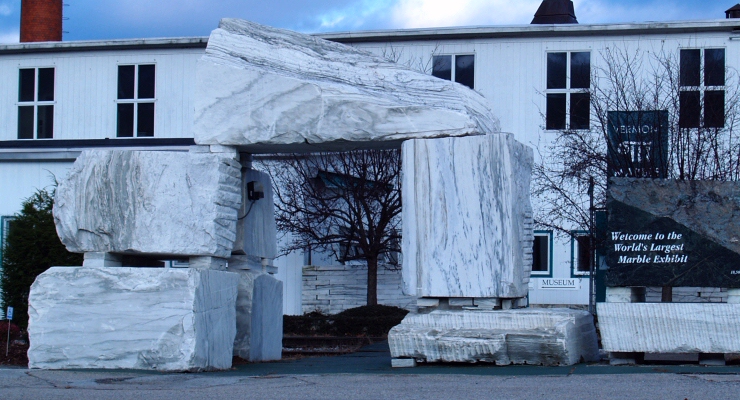 Across the street from the old factory building is the Vermont Marble Company plant. The archway at the main entrance is composed of a stack of huge marble blocks, fresh from the adjacent quarry. The plant includes the "world's largest marble exhibit".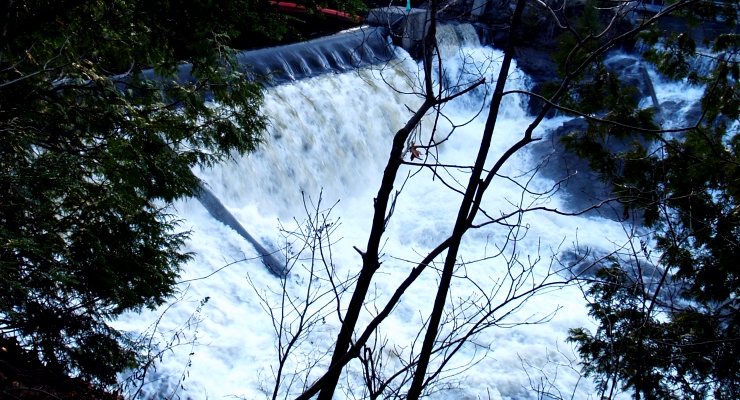 Behind the Vermont Marble plant is Vermont's highest waterfall, at over 120 feet. This view took a bit of climbing the cliff at the edge of the woods and shows only a dam built on top of the falls, to service a mill that once stood on the grounds of the plant.



---
Erie Canal - Champlain Canal - Hudson River - Canal History
Lighthouses - Canal Corp Boats - Tugboats & Trawlers
---