The Travels of Tug 44



Pulp Mill Covered Bridge
Middlebury, VT



The Pulp Mill Covered Bridge was built in its present form in 1820, making it one of Vermont's oldest surviving bridges. It is a 195 foot span over Otter Creek in Middlebury VT.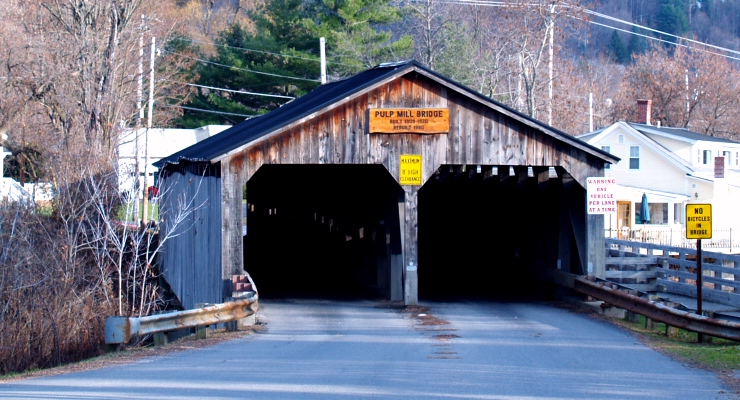 The bridge is most unusual in that it is a two-lane bridge. There is considerable traffic, but cars are required to cross one at a time in each direction, so traffic sometimes piles up waiting for a previous vehicle to cross.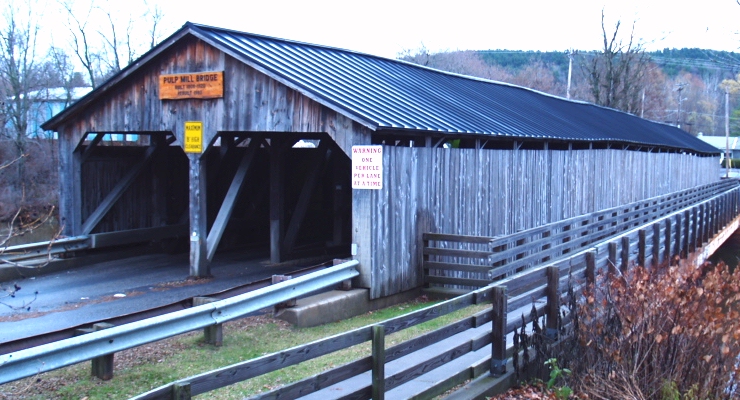 Alongside the bridge is a more modern pedestrian walkway, added recently.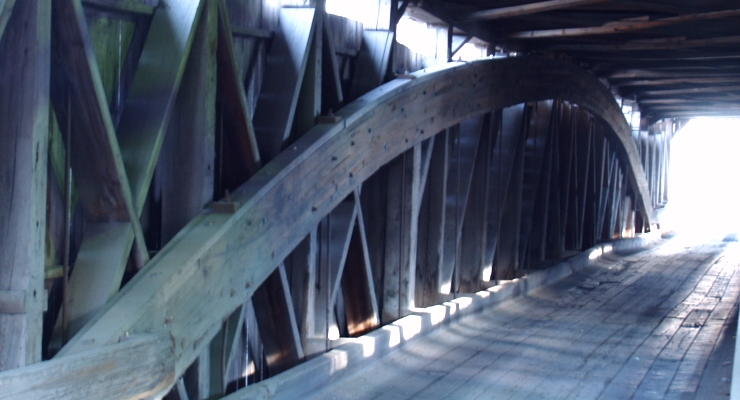 The construction is a modified kingpost design with a laminated arch on each side of both lanes.



Just downstream of the Pulp Mill Covered Bridge is this dam and waterfall, easily accessed by a path through the woods.



---
Erie Canal - Champlain Canal - Hudson River - Canal History
Lighthouses - Canal Corp Boats - Tugboats & Trawlers
---