The Travels of Tug 44



Salmond Covered Bridge
Weathersfield, VT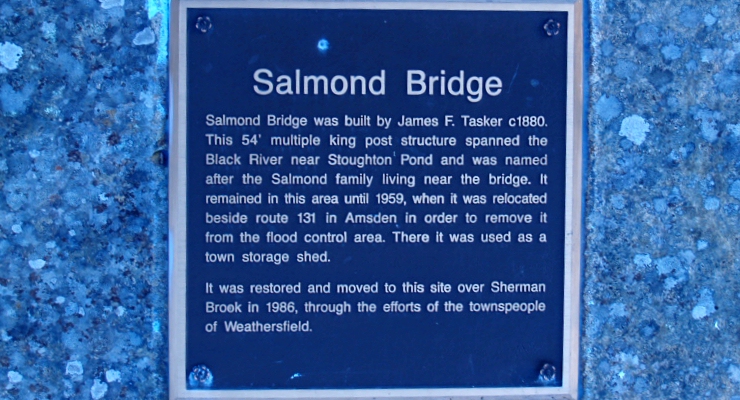 The Salmond Covered Bridge was originally built by James Tasker in 1880 as a 54 foot span over the Black River. In 1959 it was moved to another location and converted into a storage shed. It was moved once again to its present location and refurbished in 1986 where it sits over Sherman Brook.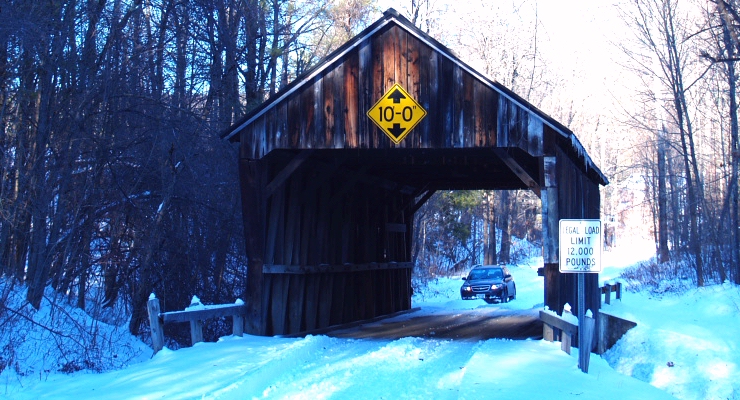 During our visit in december 2009, the snow was a bit deep. This is a "seasonal road" which is not plowed at all in the winter. The only tracks that came before us were from one pickup truck. Gotta love the 4WD on my Subaru!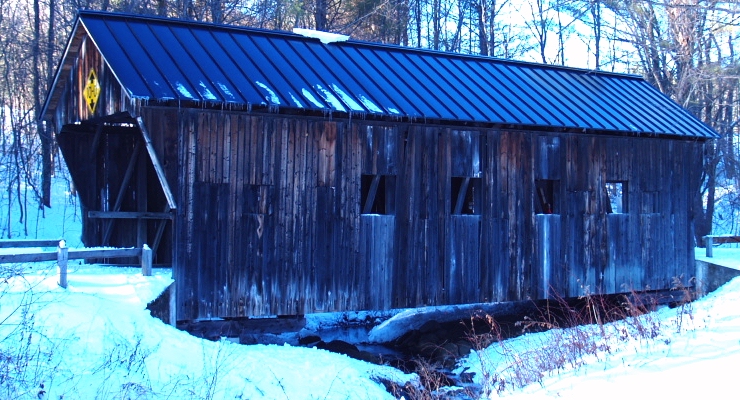 This is a side view, taken from a tiny little park in the woods next to the bridge. The brook is almost snowed over.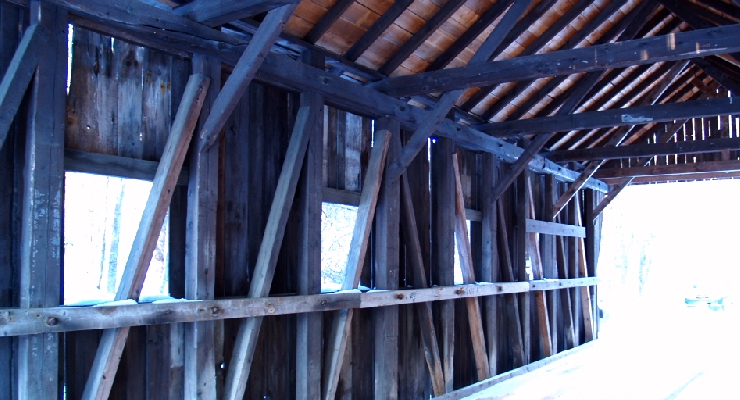 The bridge has a multiple kingpost construction.



---
Erie Canal - Champlain Canal - Hudson River - Canal History
Lighthouses - Canal Corp Boats - Tugboats & Trawlers
---