The Travels of Tug 44



Sayres Covered Bridge
Thetford Center, VT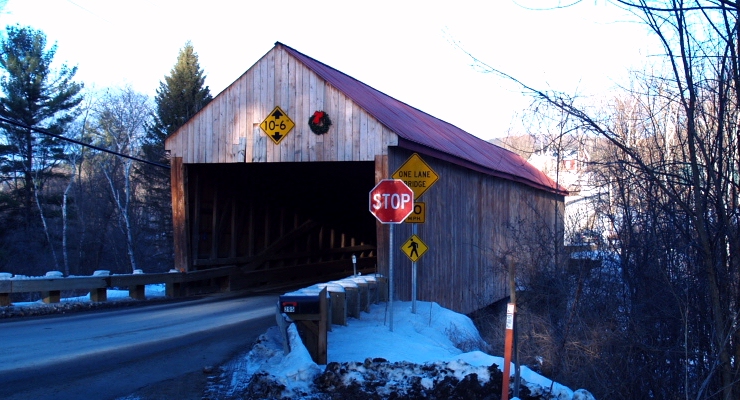 The Sayres Covered bridge in Thetford Center, Vermont, is a 134 foot span over the Ompompanoosuc River. This bridge was built in 1839.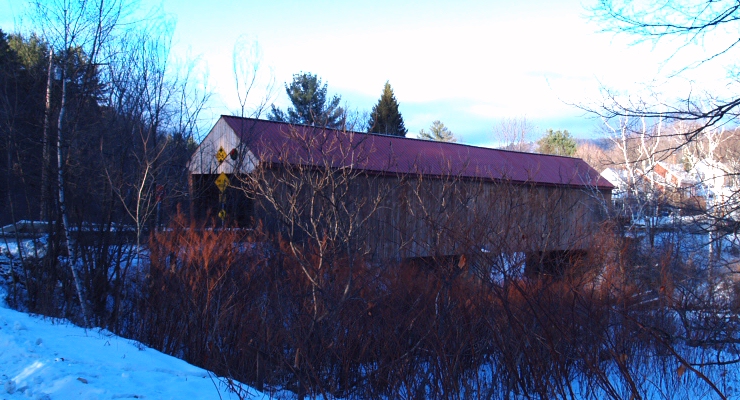 Mostly obscured by brush, the bridge shows some new siding, recently added. It is in excellent repair.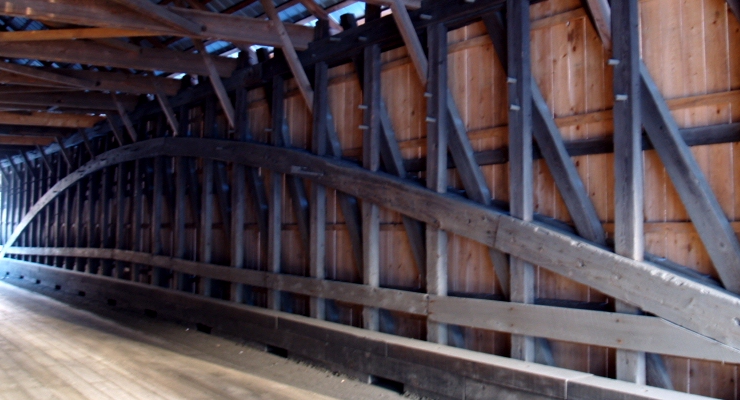 The Sayres Covered Bridge uses a Haupt Truss design, which includes something similar to the Town Lattice with an arch added. Everything is pinned together with oak dowel pins. This is the only covered bridge I have seen with this design.



---
Erie Canal - Champlain Canal - Hudson River - Canal History
Lighthouses - Canal Corp Boats - Tugboats & Trawlers
---