The Travels of Tug 44



Scott Covered Bridge
Townshend, VT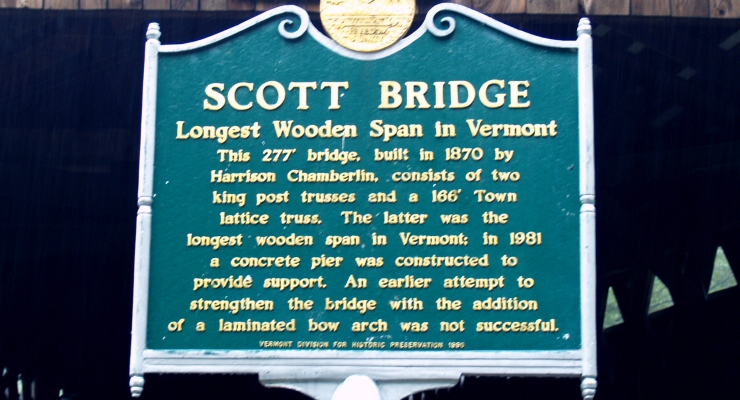 Like the sign says, the Scott Covered Bridge has the longest single span in Vermont at 166 feet. The 3 spans make a total of of 277 feet It was built in 1870 by Harrison Chamberlin to cross the West River in Vermont's Green Mountains.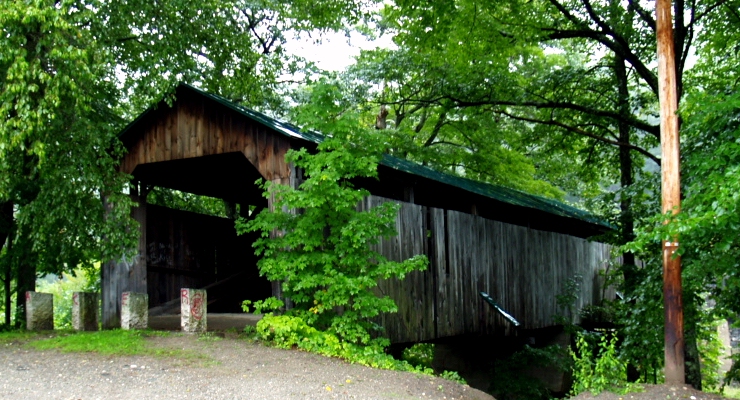 The bridge is now closed to vehicles because the structure has become unsafe.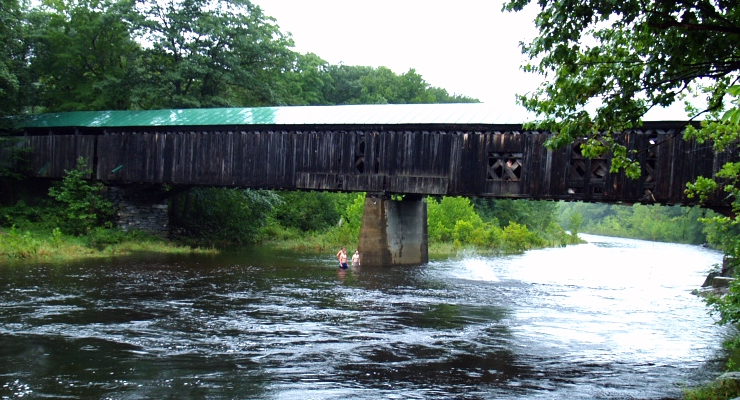 That's a nice side view of the long bridge from the river bank. The 3 boys in the water, had jumped from one of the bridge's windows to the river, it's a nice swimming hole.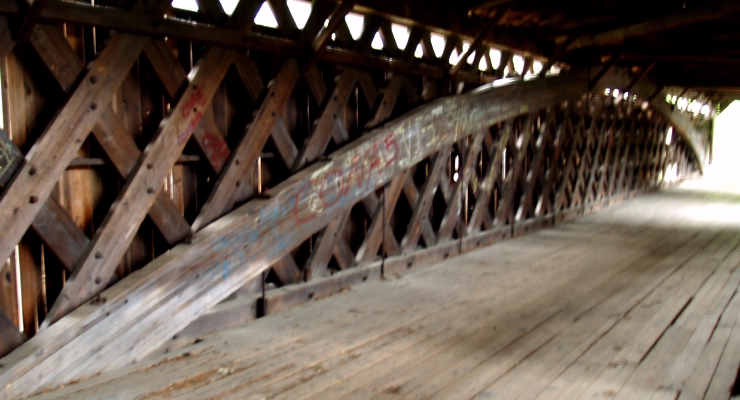 Seen here is one of the laminated arches added years later to correct twisting of the structure. This arch worked as planned, but the one shown below did not.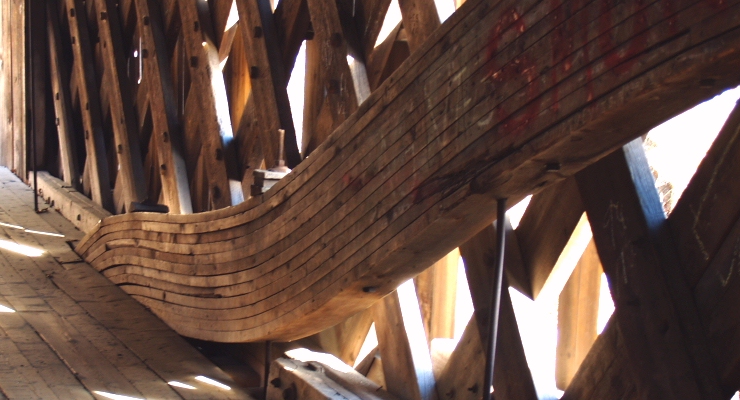 This is the north end of the arch that bent after it was installed, allowing the bridge to remain unstable, eventually leading to the bridge being closed to traffic permanently.



---
Erie Canal - Champlain Canal - Hudson River - Canal History
Lighthouses - Canal Corp Boats - Tugboats & Trawlers
---