The Travels of Tug 44



Slaughter House Covered Bridge
Northfield Falls, VT



The Slaughter House Covered Bridge is a 59 foot span over Dog River, constructed in 1872 by builders unknown.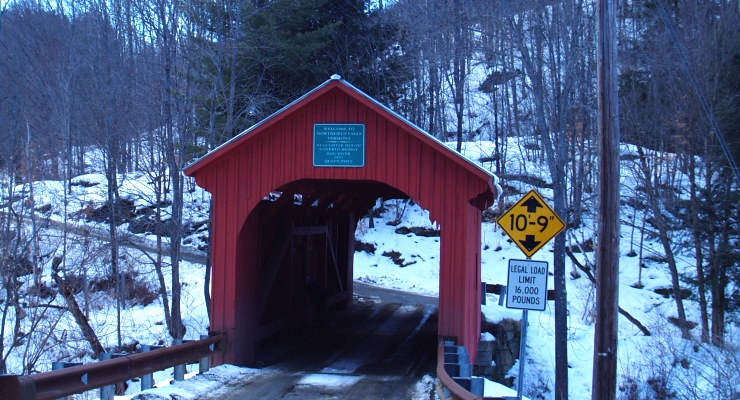 The bridge is located at the edge of Northfield Falls with the village on one side and the forest on the other.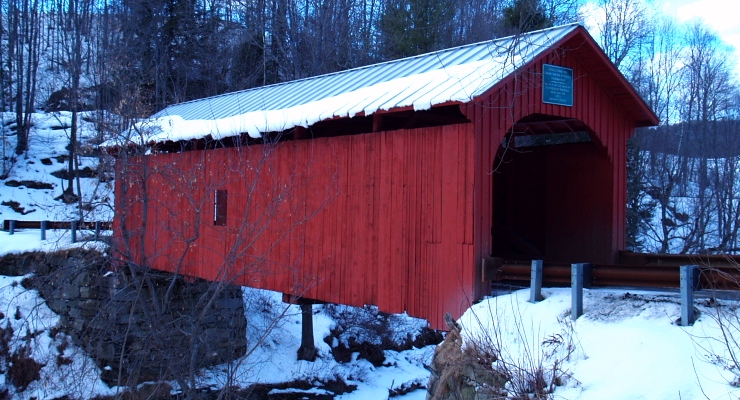 The bridge has a single window, providing light. The abutments, seen here and also in the next photo, are still the original cut stone from 1872.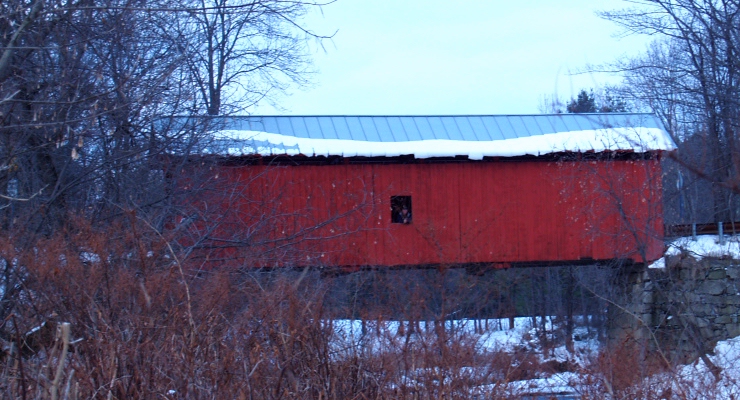 The side view of the bridge is half obscured by brush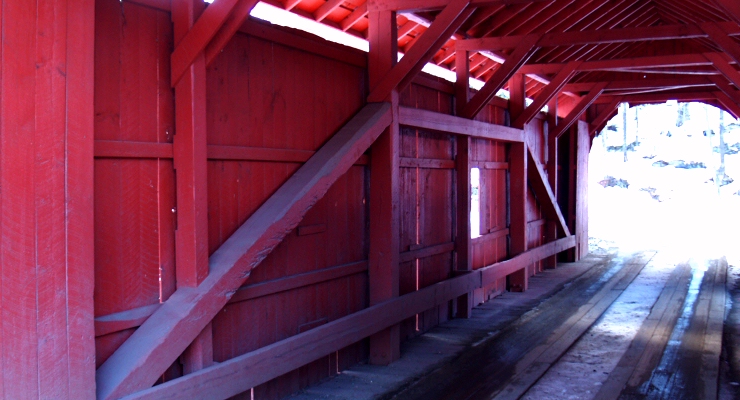 This is an original queenpost design. The bridge's interior is painted, as are all the Northfield area bridges.



---
Erie Canal - Champlain Canal - Hudson River - Canal History
Lighthouses - Canal Corp Boats - Tugboats & Trawlers
---