The Travels of Tug 44



Station Covered Bridge
Northfield Falls, VT



The Station Covered Bridge, the largest of the Northfield bridges, is a 137 foot span over the Dog River at Northfield Falls, Vermont. It was constructed in 1872 by builders unknown.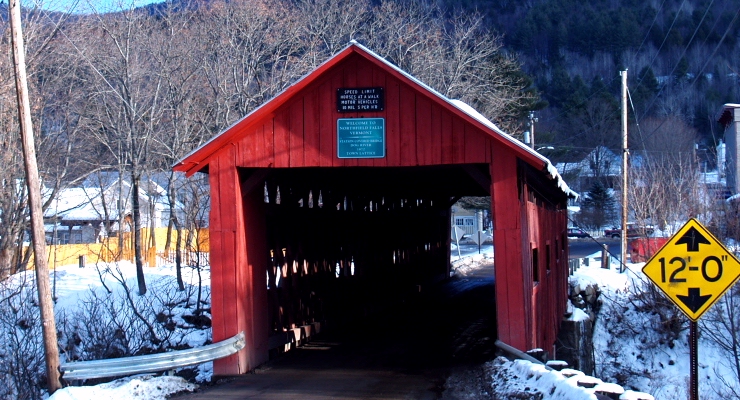 The bridge is at the entrance to the little village of Northfield Falls, and is the first in a string of 3 covered bridges all with sight of each other. The Lower Covered Bridge is right next door.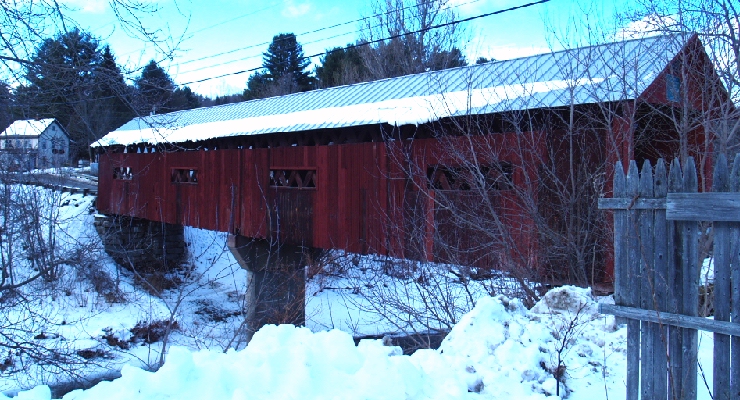 Hard to photograph because of the trees, this view shows the somewhat streaked siding on the bridge. This bridge has a center abutment rising from the middle of the creek.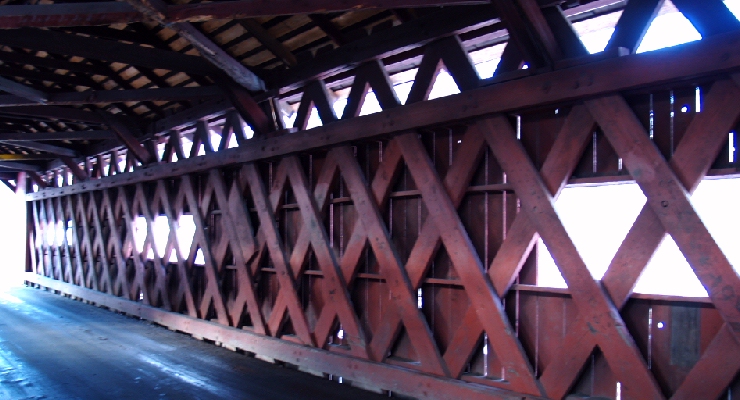 Station Covered Bridge is the only Town Lattice bridge in this area, though this design is the most common in Vermont. The oak dowel pins holding the lattice together were driven in too far, some below flush, perhaps during a later refurbishment. And as with all of the Northfield area's covered bridges, it is painted inside and out.



---
Erie Canal - Champlain Canal - Hudson River - Canal History
Lighthouses - Canal Corp Boats - Tugboats & Trawlers
---