The Taftsville Covered Bridge was built in 1836 by Salmond Emmons 3rd. It is a two span bridge over the Ottauquechee River in Taftsville, VT. This is one of the oldest bridges in Vermont.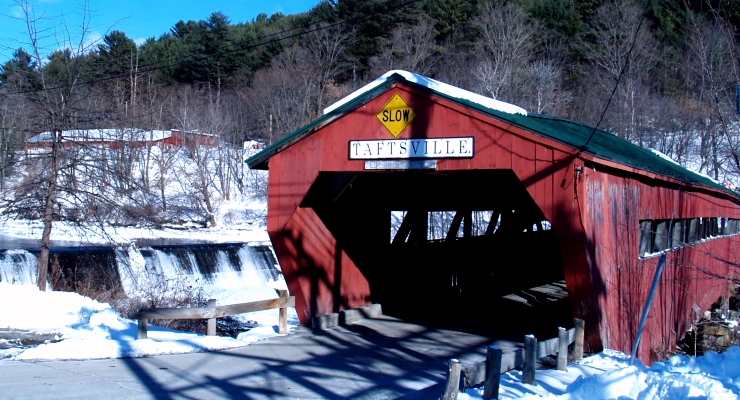 Next to the bridge is a beautiful dam and waterfall left over from an old mill.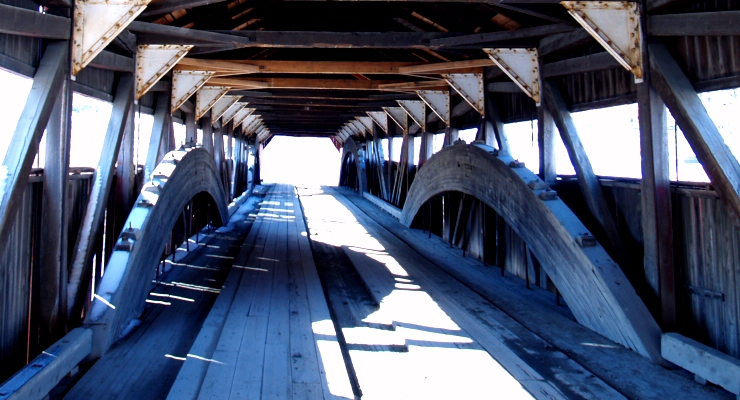 The construction is a multiple kingpost design with arches. There are a pair of these arches at each of the two spans. One thing I have not seen anywhere else is the arches extend through the bottom of the bridge and are visible down below. Eash of the kingposts has a metal triangle brace added many years later. The metal is rusting and detracts from the appearance of the bridge.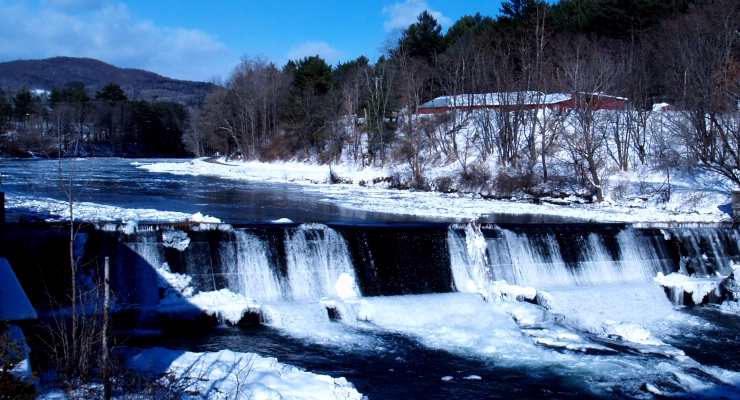 There is a really nice view from the bridge upriver. In the distance is the perfect location for a long-lens shot that I will take on my next visit.



---

Another look in 2010:


A side view, showing the arches extending thru the bottom of the bridge.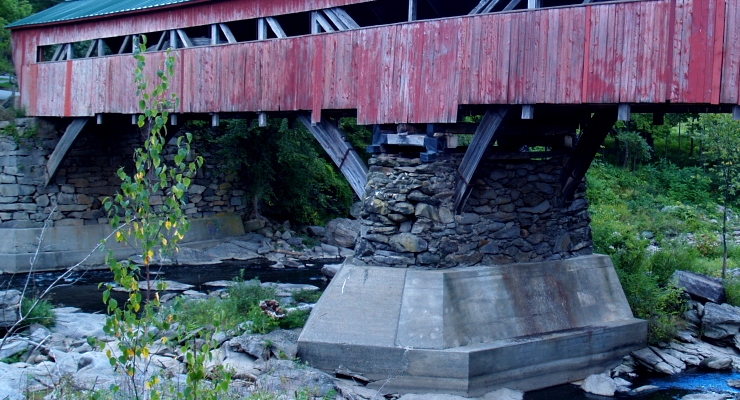 A closer look at the arches seated into the central abutment. The lower part of each abutment has been encased in concrete to help preserve the structure.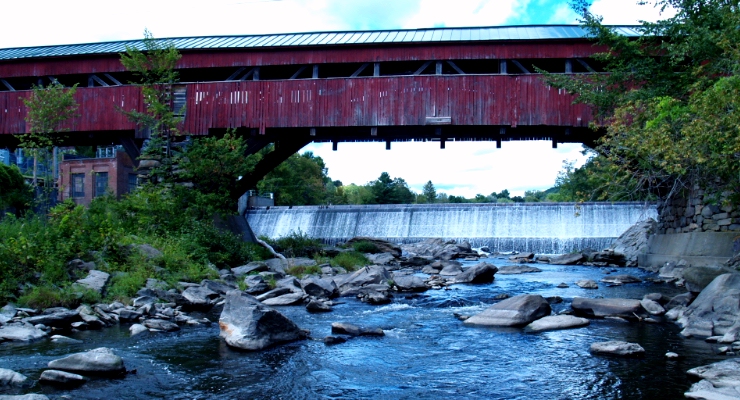 The view up the gorge looking west at the dam.



---

August 2012: In August 2011, Hurricane Irene dumped tons of water resulting in the footings of the bridge being damaged and the bridge was declared unsafe. This is the reconstruction: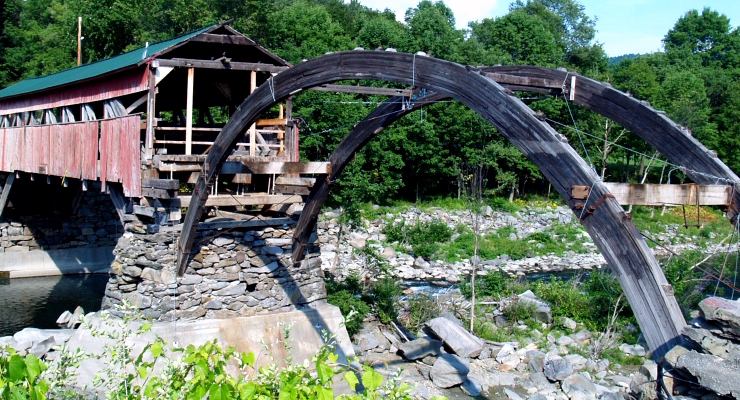 In this photo taken in August 2012, the south span has been disassembled and each plank numbered and stored. The wooden arches have been temporarily stabilized with steel cables for winter, and the bridge will be put back together next spring.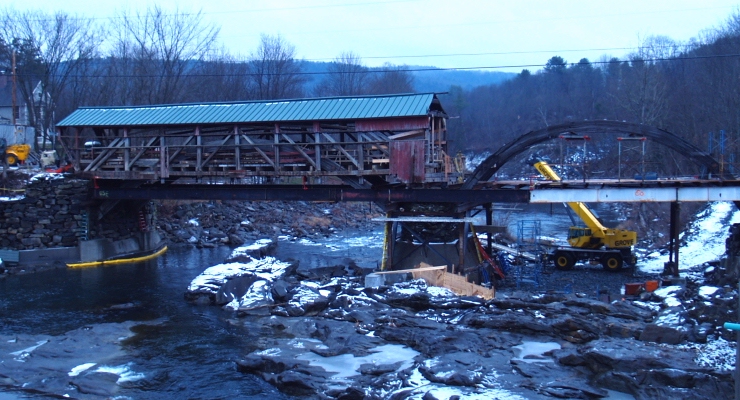 This photo taken December 2012, the roadbed has been restored on the south span and the stripping of the outside siding on the north span continues.



---

July 2016: We visited the bridge again, and admired the beautiful now-completed reconstruction:


4th of July 2016, the Bridge looks beautiful in all its gleaming awesomeness! Notice the ends of the arches extend down below the bottom of the bridge.



A view of the interior shows most of the smaller beams have been replaced, but the arches and some of the main beams are still original.



Between the bridge and the dam is a lovely swimming hole, complete with scenery that can't be beat ... and a sign that says "no swimming". :)



A view of the Taftsville Covered Bridge from the north side of the Ottauquechee River above the Dam. Note the reflection in the glass-smooth water.



---