The Travels of Tug 44



Union Village Covered Bridge
Union Village, VT



The Union Village Covered Bridge, built in 1867, is a 111 foot span over the Ompompanoosuc River in Union Village, a little hamlet in Vermont.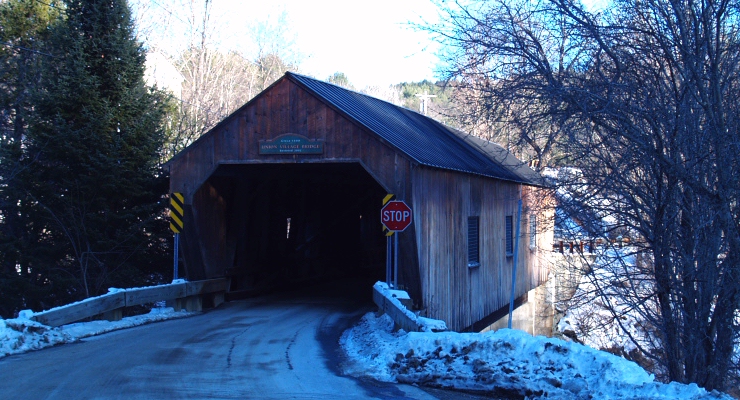 The bridge, completely restored in 2002, is just now starting to show the first signs of weathering in this photo taken December 2009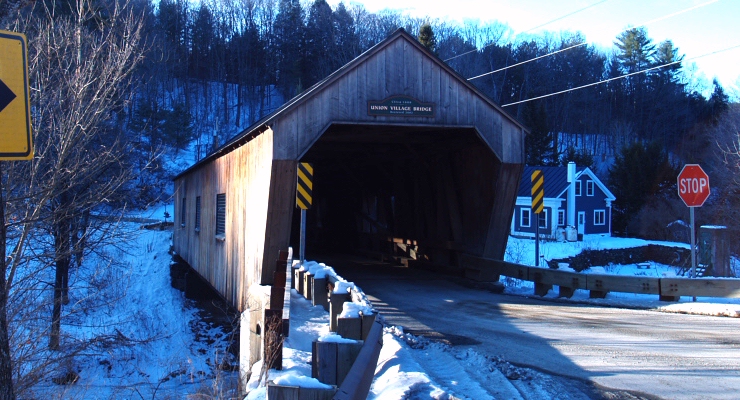 The bridge is the centerpiece of the little village.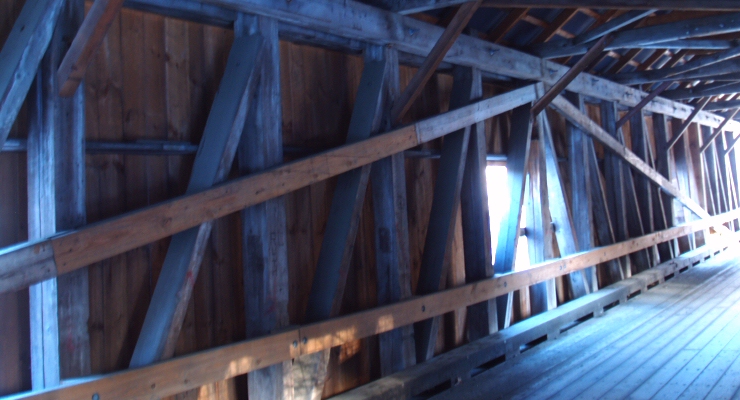 The bridge uses a "multiple kingpost truss with kingpost arch" design. It's in excellent shape.



---
Erie Canal - Champlain Canal - Hudson River - Canal History
Lighthouses - Canal Corp Boats - Tugboats & Trawlers
---