The Travels of Tug 44



Upper Covered Bridge
Northfield Falls, VT



Upper Covered Bridge, sometimes known as Third Covered Bridge, is the last in a string of 3 covered bridges all within sight of each other. It is a 51 foot span crossing Cox Brook in Northfield Falls, Vermont. It was constructed in 1872 by builders unknown.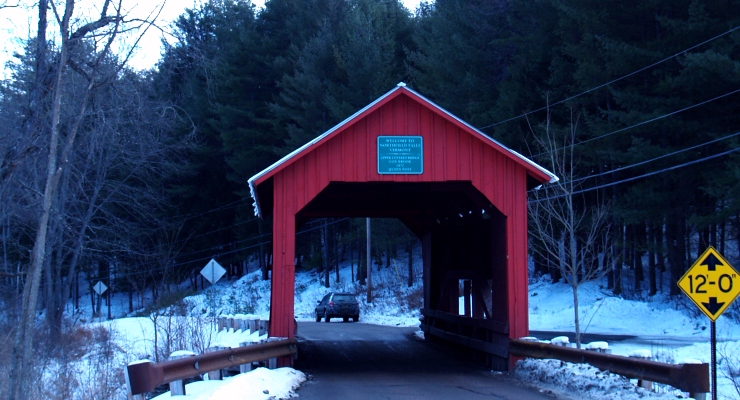 This bridge was difficult to photograph as it has a rather tall mountain right alongside, blocking most of the sun.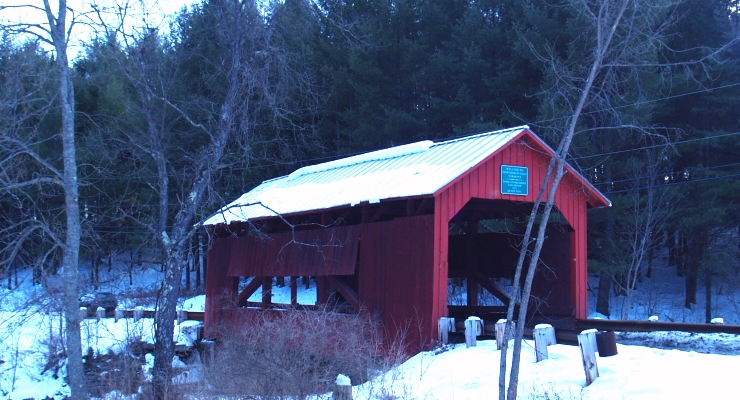 Seen from the side, the bridge has a long window opening on each side. The siding is tilted outwards directly above the windows to provide a bit of extra protection from the elements.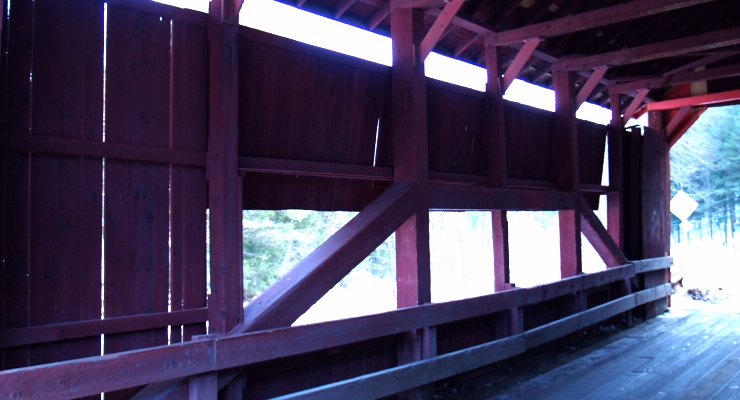 This view of the queenpost design shows the tilted siding above the windows. The interior is painted, as with all the Northfield area bridges.



---
Erie Canal - Champlain Canal - Hudson River - Canal History
Lighthouses - Canal Corp Boats - Tugboats & Trawlers
---