The Travels of Tug 44



Victorian Village Covered Bridge
Rockingham, VT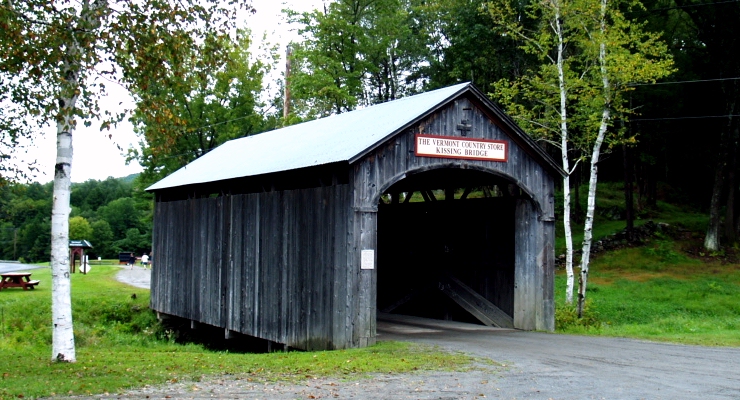 The Victorian Village Covered Bridge was originally known as the Depot Covered Bridge, built by Sanford Grangers in 1870.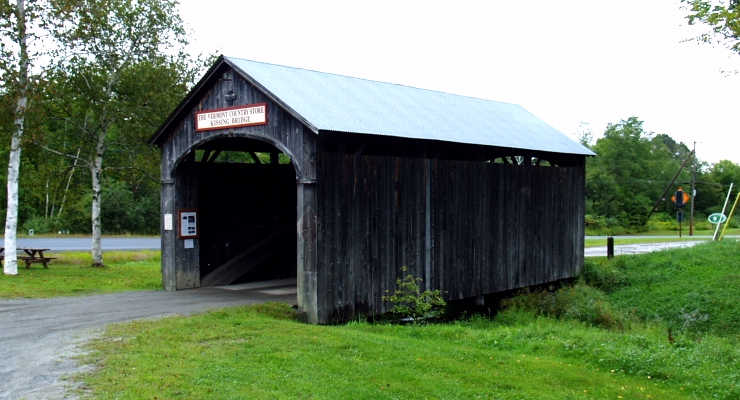 The bridge was dismantled in 1959, and moved and rebuilt in 1967, using some timbers from other bridges. Vrest Orton, founder of Vermont Country Store, was also the chairman of Vermont's Historic Sites Commission and he arranged for the bridge to be rebuilt at the edge of the parking lot at his store. And in a salute to commercialism, there is now a large sign on the front of the bridge saying "Vermont Country Store Kissing Bridge". The bridge now crosses a drainage ditch.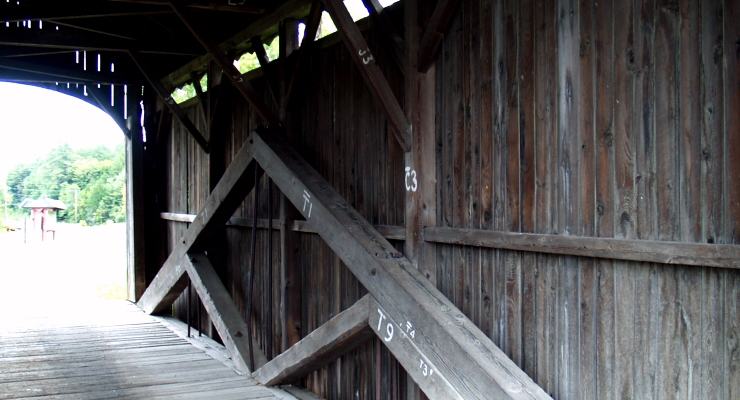 The 160 foot span uses a modified, and later changed, kingpost design. Most of the beams are still numbered from the move and reconstruction.



---
Erie Canal - Champlain Canal - Hudson River - Canal History
Lighthouses - Canal Corp Boats - Tugboats & Trawlers
---