The Travels of Tug 44



West Dummerston Covered Bridge
West Dummerston, VT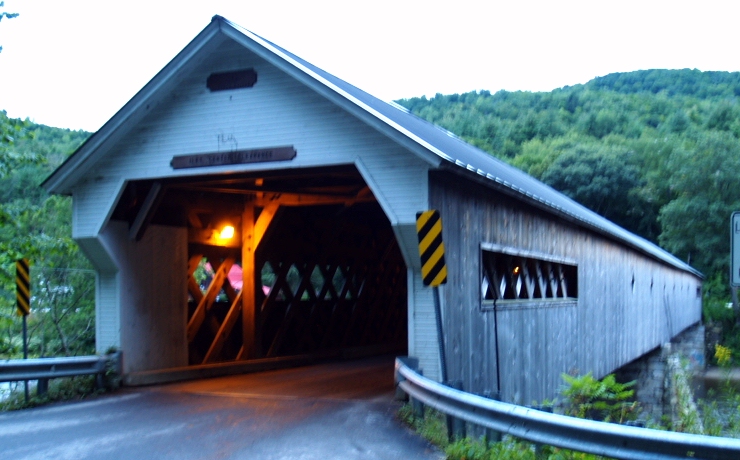 The West Dumnmerston Covered Bridge was built in 1872 by Celeb Lamson, and is one of the longest covered bridges. It consists of two spans for a total of 280 feet.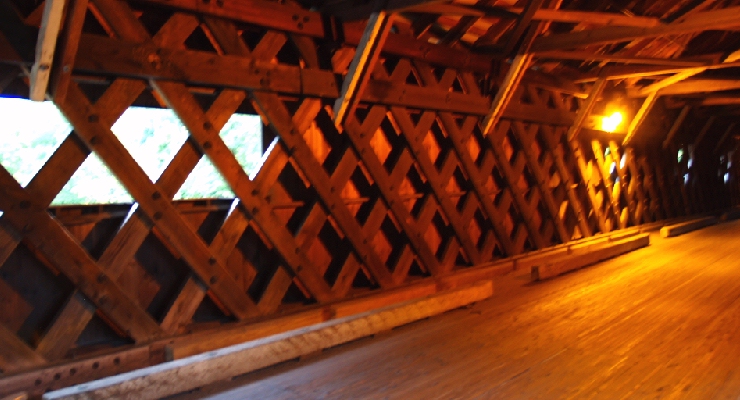 The bridge uses the Town Lattice Truss design, and received a major restoration in 1998. There are timbers fastened to the floor providing a safe walkway for pedestrians and to prevent cars from hitting the sides.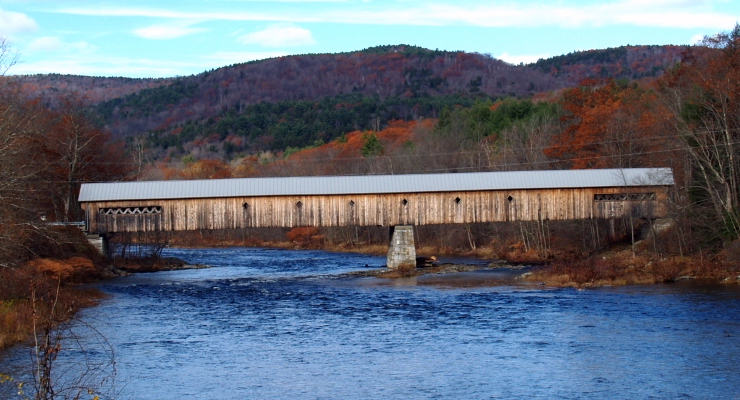 The bridge is easily seen from the highway, with the West River flowing underneath. The Green Mountains of Vermont, with some fall colors, make a lovely background for the West Dummerston Covered Bridge.



---
Erie Canal - Champlain Canal - Hudson River - Canal History
Lighthouses - Canal Corp Boats - Tugboats & Trawlers
---