The Travels of Tug 44



Willard Twin Covered Bridge
North Hartland, VT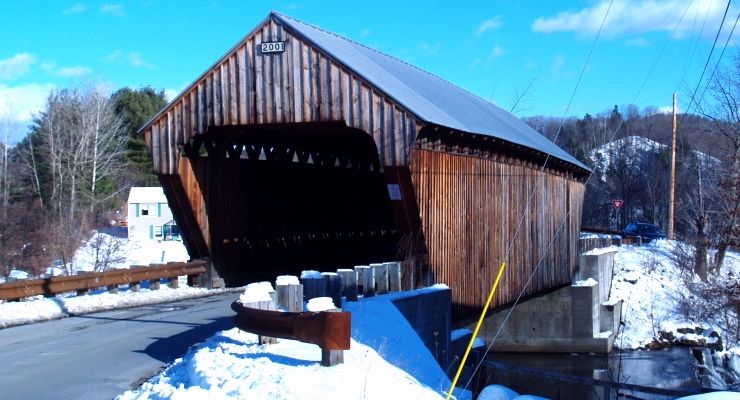 The original Willard Twin Covered Bridge, built on this site in 1870, was destroyed in a storm in 1938. The steel & concrete bridge built to replace it eventually deteriorated and was replaced in 2001 by the "new" Willard Twin Bridge that is here now. This is one of only two cases I am aware of where a steel and concrete bridge was replaced by a wooden covered bridge. A hundred feet down the road, on the other end of the little island is the Willard Covered Bridge which dates to 1870, the time of the original Twin.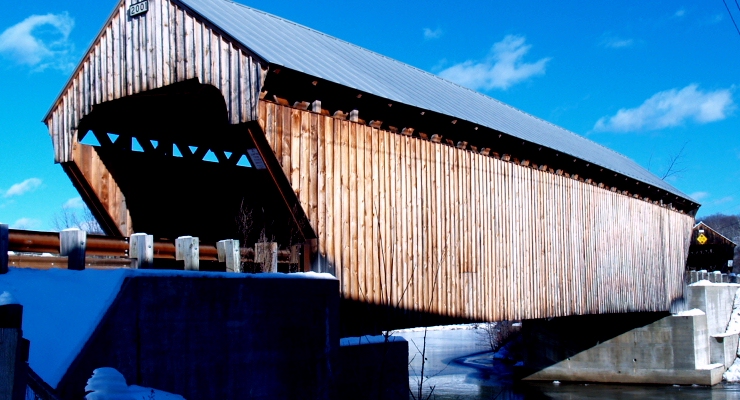 The view from the side shows the gleaming not-yet-weathered siding, on the 81 foot span. In this photo, the Williard Covered Bridge is visible just to the right.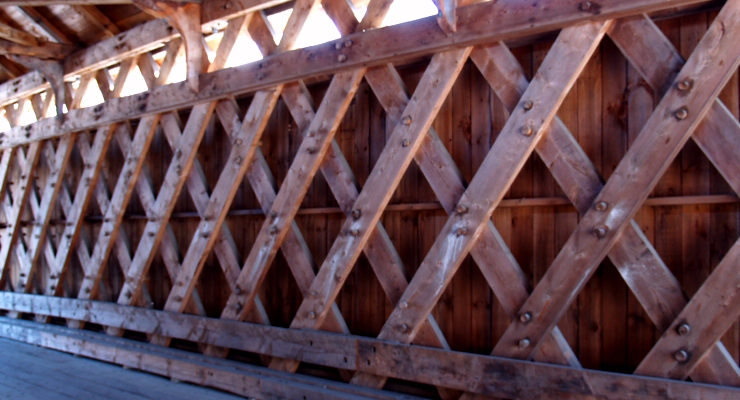 It's brand new, but constructed just like the original bridge using Town Lattice design.



---
Erie Canal - Champlain Canal - Hudson River - Canal History
Lighthouses - Canal Corp Boats - Tugboats & Trawlers
---