The Travels of Tug 44



Williamsville Covered Bridge
Williamsville & South Newfane, VT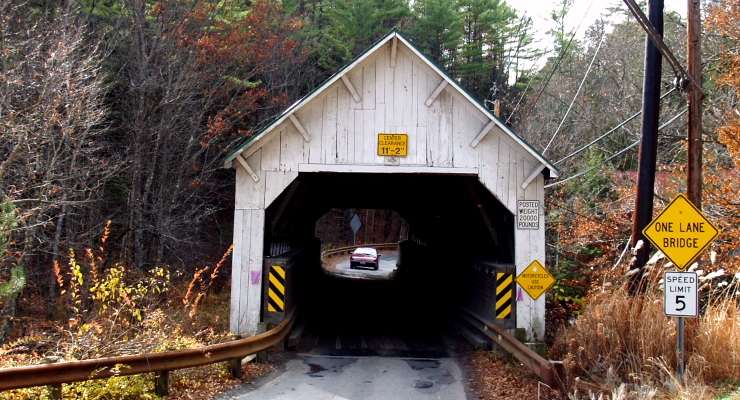 The Williamsville Covered Bridge is a 120 foot span crossing the Rock River between Williamsville and South Newfane, VT. It was built in 1870 by Eugene P. Wheeler using the popular Town Lattice construction method. The roof braces seen on the east end only, make the bridge slightly different than others.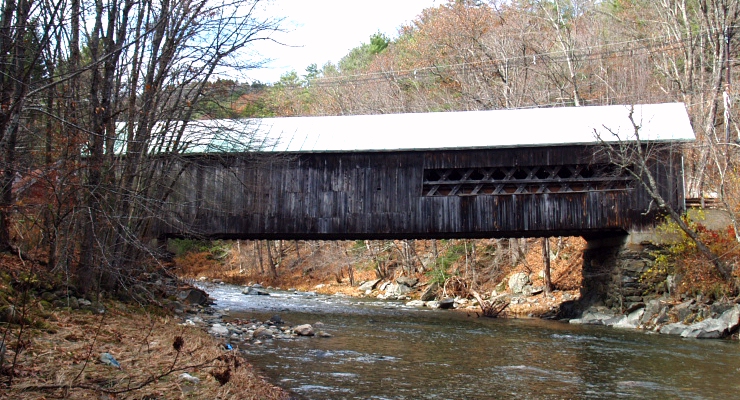 A nice view of the bridge taken from the creek bank shows the crystal clear waters of Rock Creek, high in the Green Mountains of Vermont.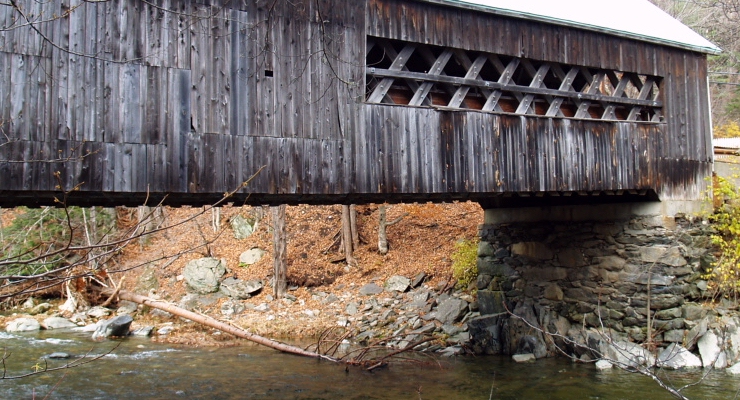 The bridge is in rough condition, and this view shows the east abutment supporting the bridge needs some work also. The bridge doesn't look like it will last too much longer, especially with the rather heavy traffic it carries.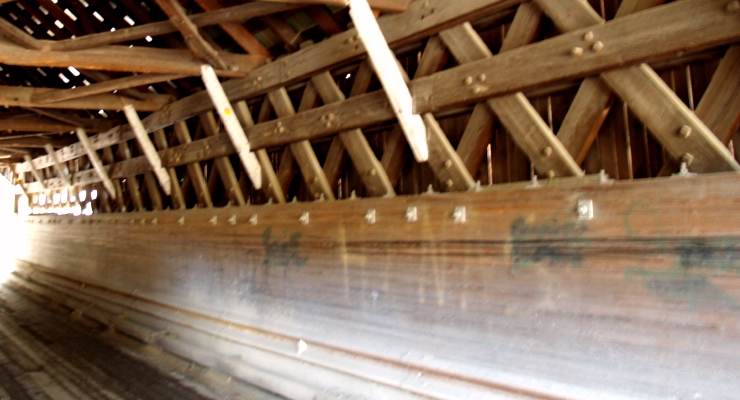 The bridge has been recently strengthened inside by these laminated beams on each side. The beams are basically a 4 foot tall stack of lumber with very long bolts running through them, into the bottom structure of the bridge.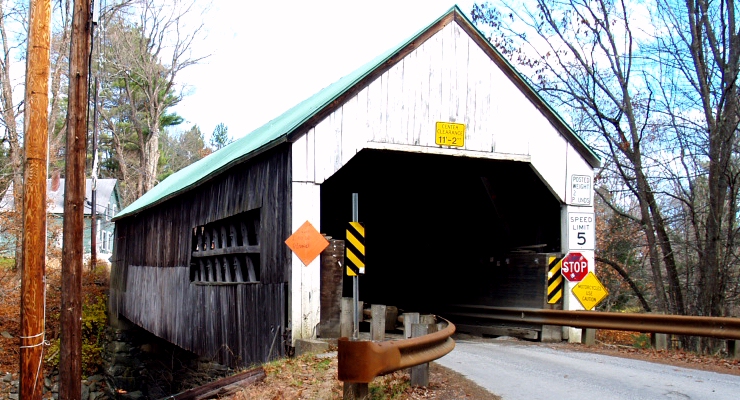 The west end of the Williamsville Covered Bridge displays an orange hand lettered sign asking you not to steal any more of the floor boards from the bridge. Judging by the number of times I tripped over loose and missing boards while walking throught the structure, I would say the sign went up too late.



---
Erie Canal - Champlain Canal - Hudson River - Canal History
Lighthouses - Canal Corp Boats - Tugboats & Trawlers
---