The Travels of Tug 44



Hudson River Dredging Project - Dredges
Upper Hudson River & Champlain Canal
Fort Edward, NY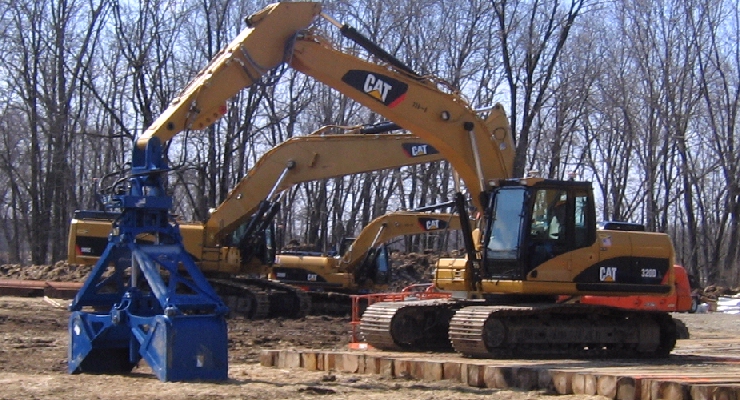 Seen here at Cashman's yard in Fort Edward is a standard excavator, with an odd looking bucket. These excavators are quite common, though that bucket looks more like something you'd use on a crane type excavator.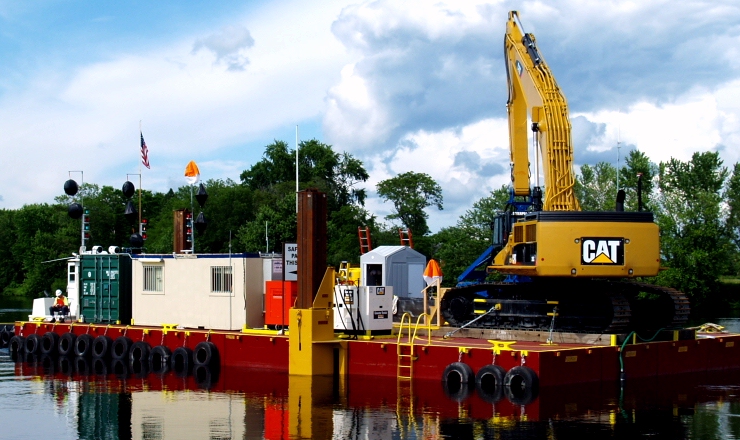 Now place that same excavator on a Flexifloat barge and you've got a dandy dredge, suitable for the shallow depths of the Hudson River. The Flexifloat barge is made of modular sections, bolted together to the desired size and shape. This combination of excavator and the barge costs a small fraction of what a purpose-built dredge would cost. Also on the deck is an office, lunch room, bathroom, generator ... everything ya could need.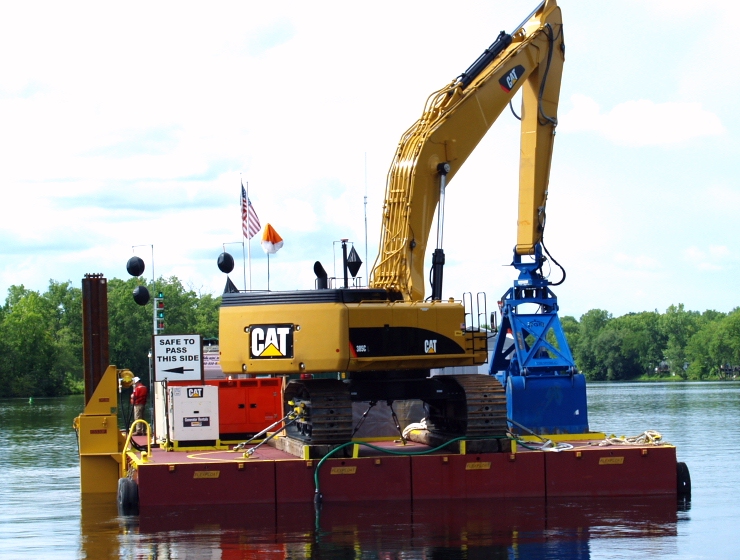 Today is Sunday, so the dredge is idle. This end view shows how the excavator is secured with chains to the Flexifloat's deck. The excavator's tracks sit on wooden beams to protect the deck.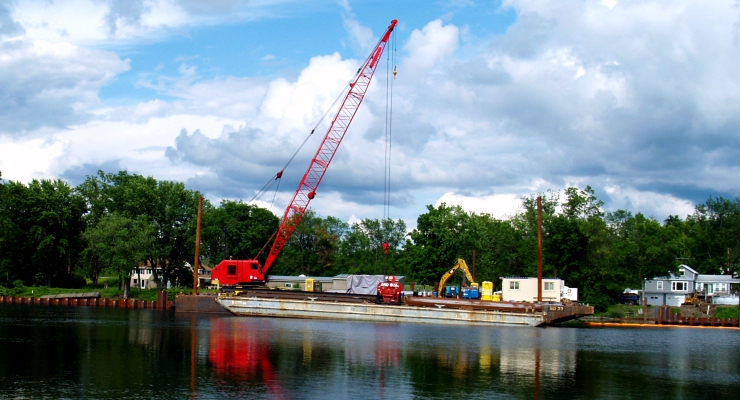 Another type of dredge used on the project is this crane-type excavator. They are using this one on a location with very shallow water. The area has been silting up for a few generations and right by the shore is a very concentrated hot spot. Because of the extreme concentration of PCBs there, they have installed a "sheet pile" barricade, so as to prevent stirred up chemicals from floating downstream. The crane is used because it can sit outside the quarantined area and still reach to the farthest point inside.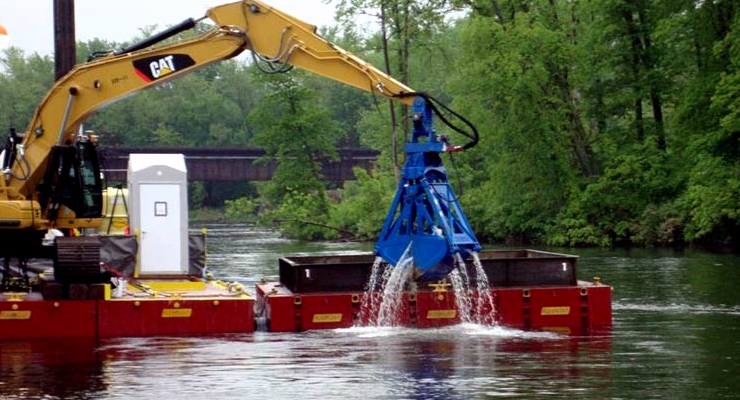 Hard at work in the middle of the Fort Edward Yacht Basin, is this standard excavator, busily loading a mini barge made from another Flexifloat unit. The water depth here, across from the pier, is only 2-3 feet.



---
Erie Canal - Champlain Canal - Hudson River - Canal History
Lighthouses - Canal Corp Boats - Tugboats & Trawlers
---