The Travels of Tug 44



Hudson River Dredging Project
Fort Edward Yacht Basin
Upper Hudson River & Champlain Canal
Fort Edward, NY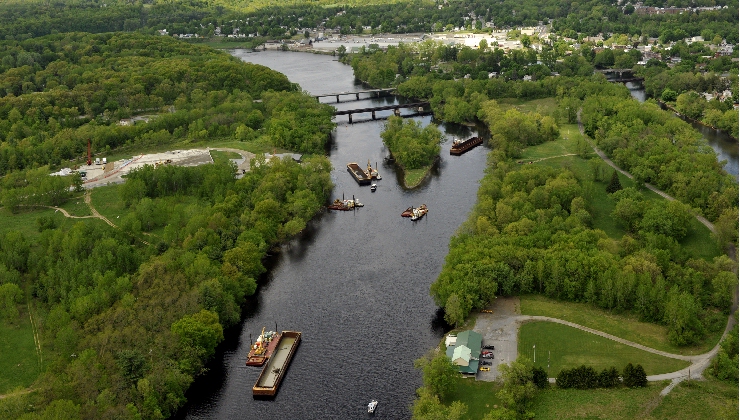 This aerial view of the Hudson River shows some of the areas worked on in 2009 as part of the Upper Hudson River Dredging Project. To the right is Rogers Island, part of Fort Edward. The Village is hidden in the trees off to the upper right. Also in the upper right, barely visible through the trees is the East Channel of the Hudson River including the Fort Edward Yacht Harbor.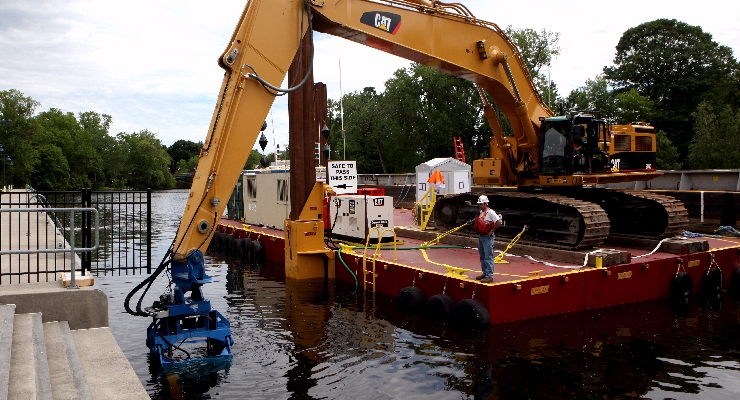 Here, a Flexifloat dredge digs right along the front of the concrete Pier. The water depth at the pier was about 7 feet last year but now it is 12 feet.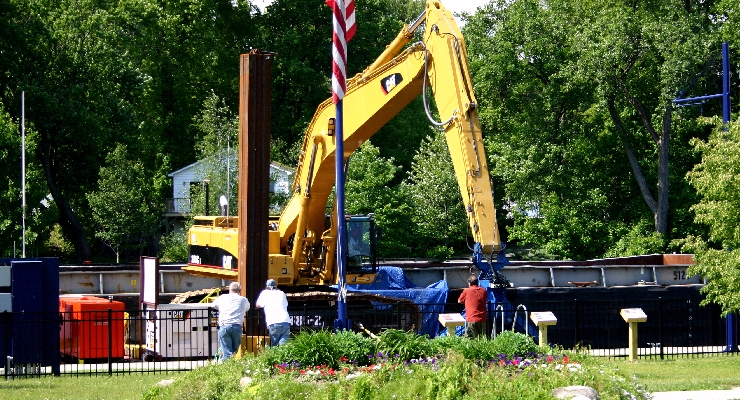 As with any construction project, this one attracts several "sidewalk superintendants". The location is right in the middle of Fort Edward Village, so it's a convenient spot to visit, with a nice park. The fence is temporary, to make sure nobody falls in during the dredging.



---
Erie Canal - Champlain Canal - Hudson River - Canal History
Lighthouses - Canal Corp Boats - Tugboats & Trawlers
---