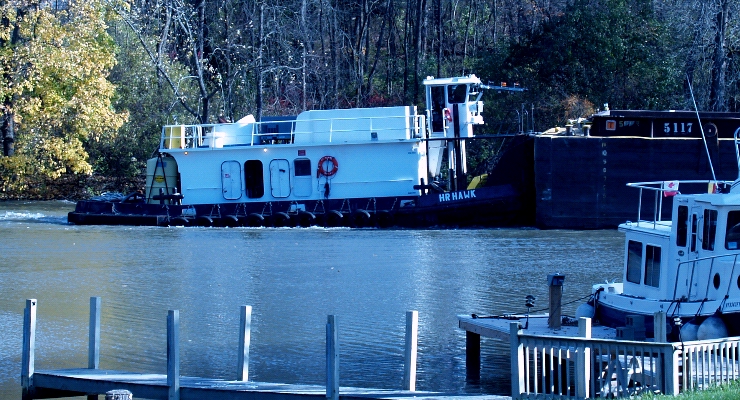 By 2013, the work area has moved south and distances to the unloading plant have increased, so several larger tugs have joined the Project. They include tugs HR Pike, HR Otter, HR Beaver, HR Hawk and HR Bass. Seen here is the HR Hawk pushing a barge past my docks. These newer tugs all have 1200 horsepower.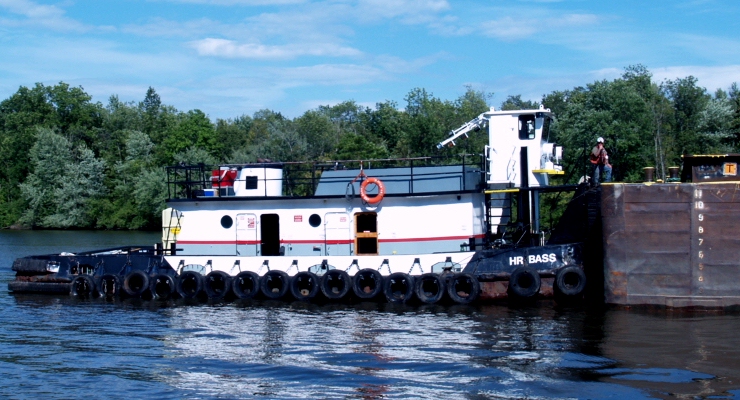 This is Tug HR Bass, pushing a barge on the Hudson River/Champlain Canal.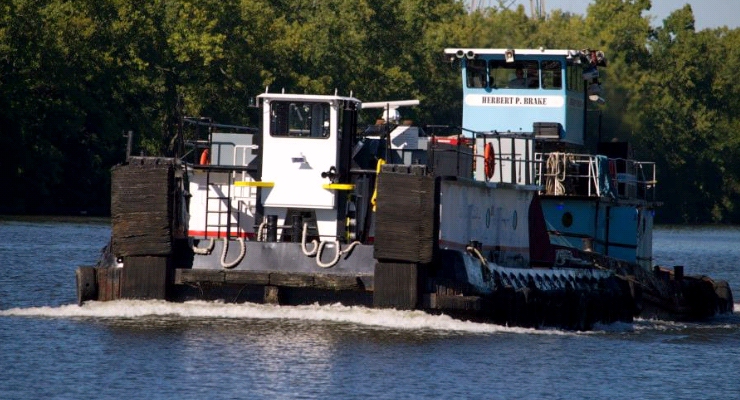 During the Tugboat Roundup Parade, Sept. 2013, we encountered Tug HR Bass being pushed by Donjon Marine's Tug Herbert P. Brake, on her way to drydock for major repairs. These large tugs have more power but are not as agile as the little ones, and after running over 6 navigation buoys in one week, the HR Bass has wrecked her drive train. This photo by John Dupee, taken from the deck of Tug 44.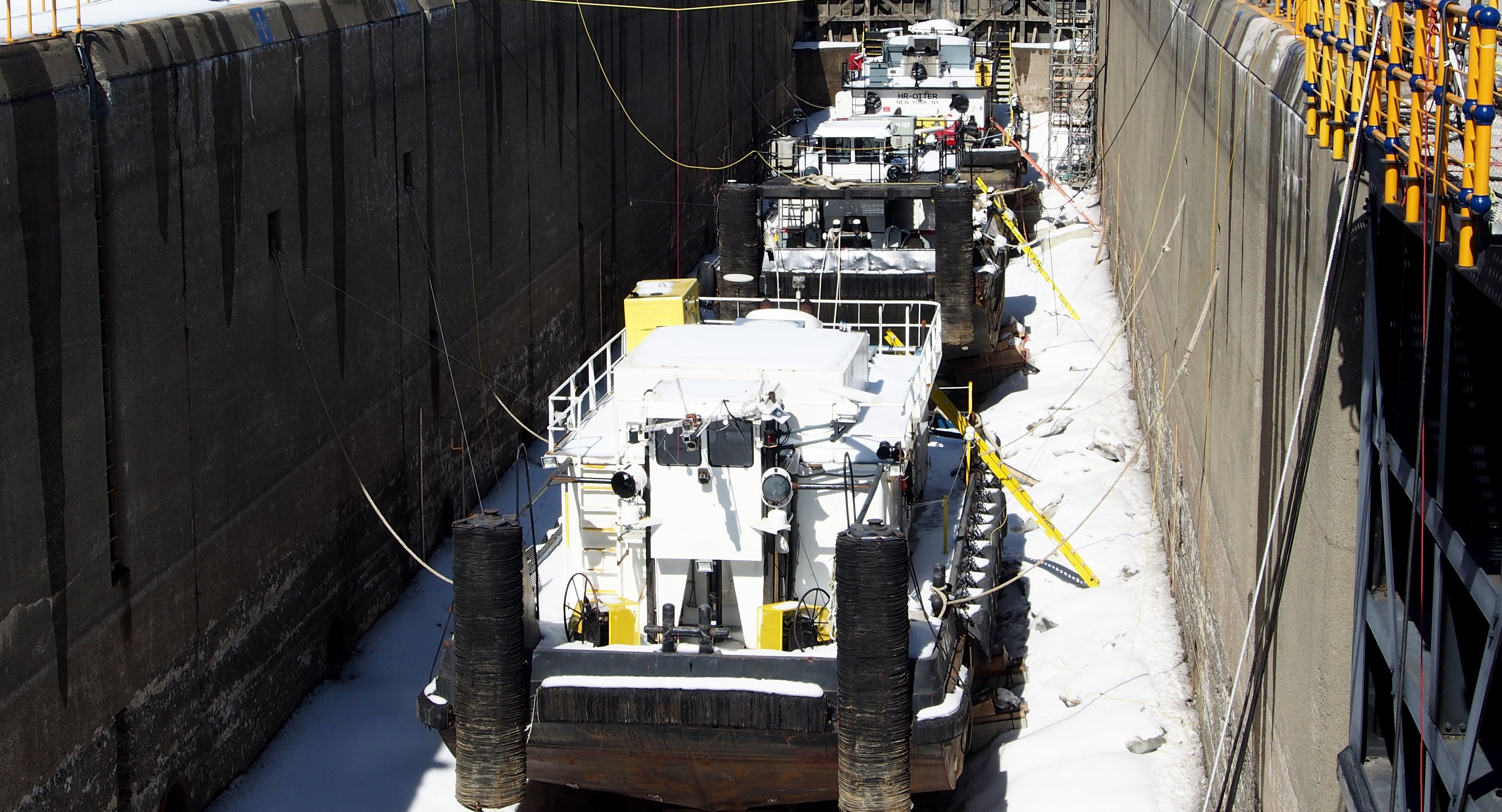 Early March 2014, the three remaining large tugs have spent the winter covered with snow in the bottom of Champlain Canal Lock C-6. Front to back, HR Hawk, HR Beaver and HR Otter. The HR Bass and HR Pike are rumored to have been scrapped or sold.



March 30, 2014, the winter storage in Lock 6 didn't work out so well. All three tugs had their propshafts removed, and two of them did not have the holes plugged. Spring melt water flooded the lock and HR Beaver and HR Otter sank. They have since been refloated and repaired and are back on duty. See the story from our local paper here.



May 30, 2014, Tug HR Bass passes my house pushing an empty dredge hopper. Looks like she wasn't scrapped after all. And HR Pike has also been recently spotted on the dredging project, she's back on duty too.



---