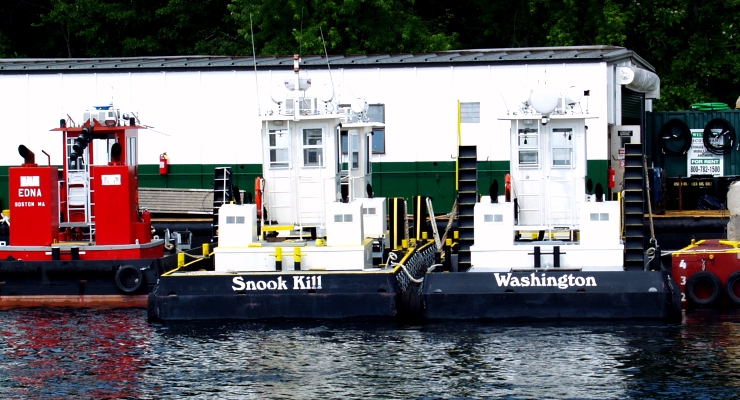 Seen at Cashman's docks at Fort Edward, are 3 different tugs. All three were manufactured by Marine Inland Fabricators. All are just under 26 feet in length, and differ only in engine power. The Snook Kill has twin John Deere engines totalling 400 HP and has short push knees in front. Tug Washington has 660 HP and includes flanking rudders, an extra rudder ahead of the prop, for extra control while pushing barges. The 660 HP version makes up most of the Project tugs. The red tug, Edna is one of 3 of her version, with about 1200 HP, but they seldom leave the dock. Edna can be recognized by her tall push knees and taller muffler housings.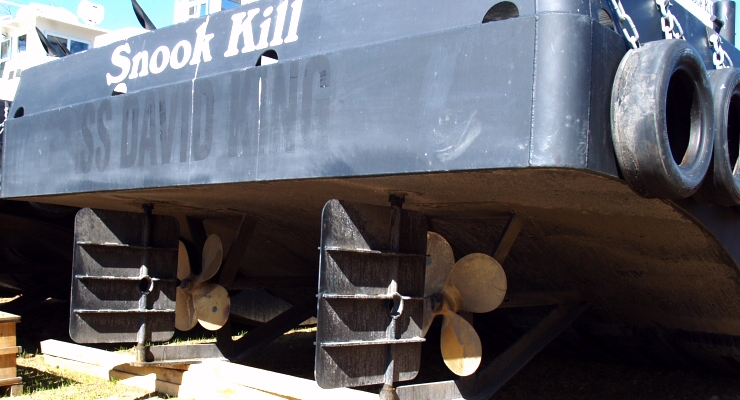 A look at the propellers on Tug Snook Kill. This is the 400 HP version and lacks the flanking rudders. Snook was previously named "SS David King" after the EPA's project director, but apparently was renamed as soon as she arrived on site.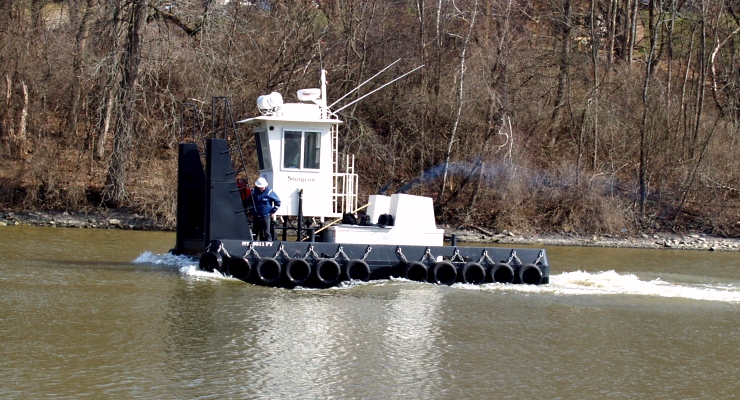 Early spring 2009, Tug Sturgeon takes a practice run past my house, as the captains get used to her. She, and all the rest of the project tugs are equipped with joystick steering and a raise-able pilot house.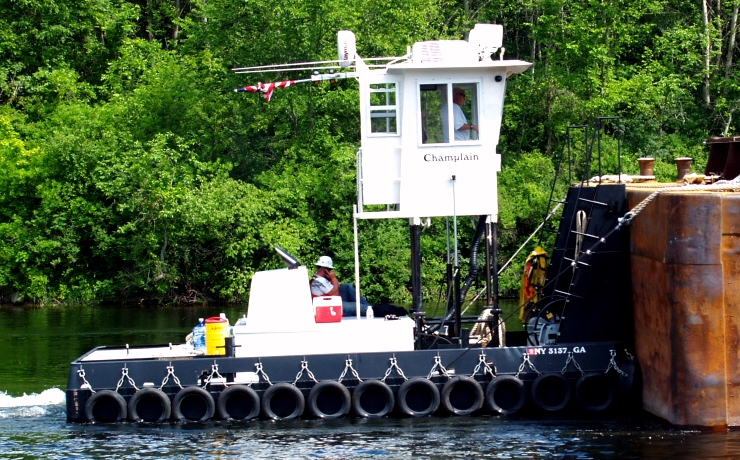 Tug Champlain, one of the 660 HP models, pushes a barge, while her deck crew takes a break. Notice the pilot house is raised above the barge to provide visibility for the captain.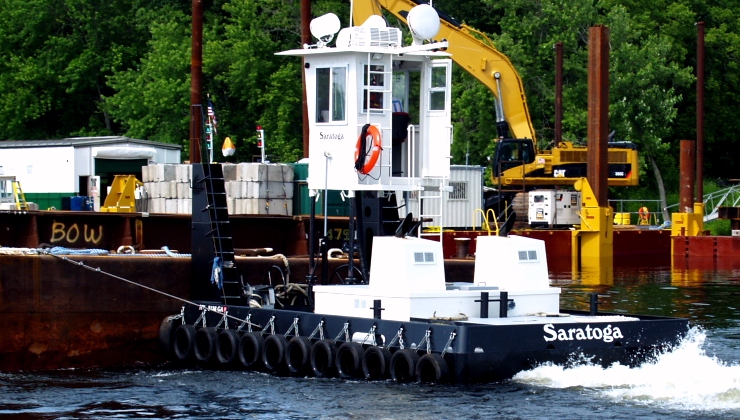 Tug Saratoga (660 HP) pushes hard on a barge, against the Hudson River current.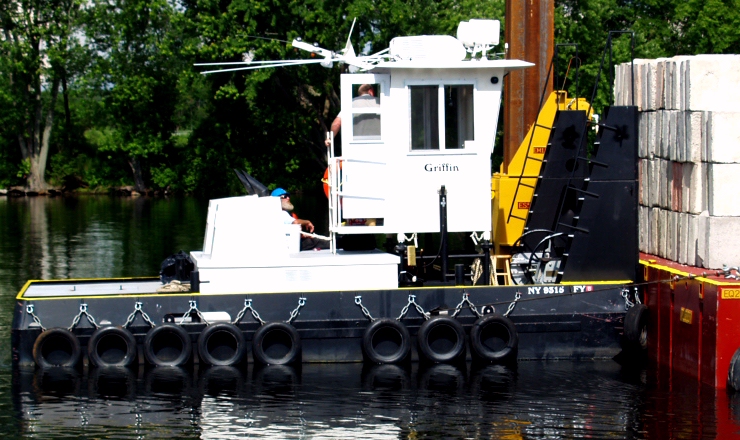 Tug Griffin, another of the 660 HP tugs, is attached to a Flexifloat dredge, her pilot house in the down position. The stack of concrete blocks on the barge counterbalances the excavator on the other end.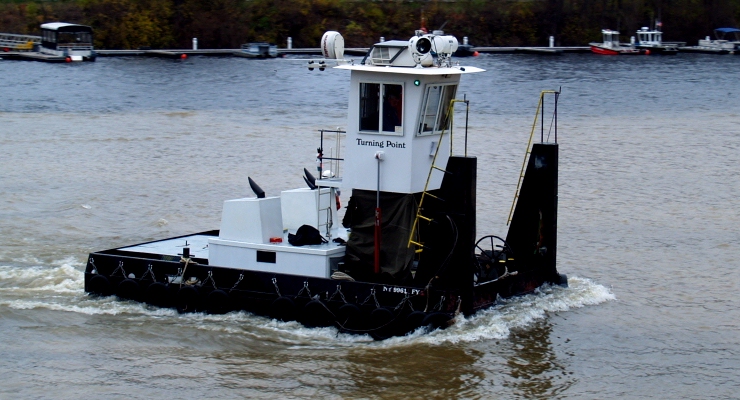 Tug Turning Point, also 660 HP, poses for this photo, her pilot house raised. Notice below the house some tarps have been rigged, to provide the deck crew some measure of protection against the weather.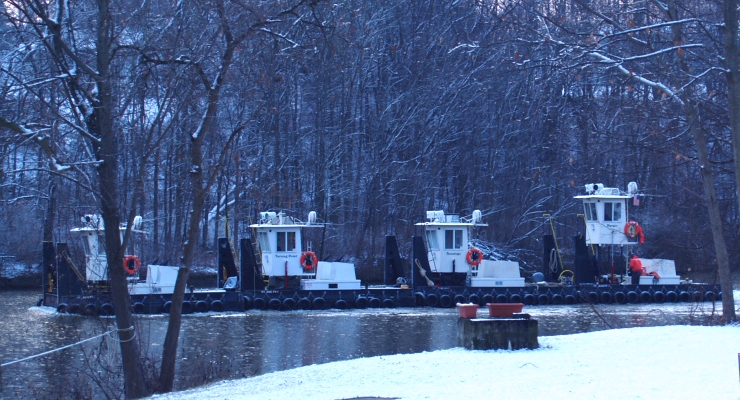 December 7, 2009, in the middle of a snowstorm, Tug Ranger (660 HP) passes my house with Captain Judy at the helm. She's pushing 3 other tugs up the canal to the De-Watering Plant for winter storage. This is the last photo of the season.



---