The Travels of Tug 44



Baldwinsville and Erie Canal Lock 24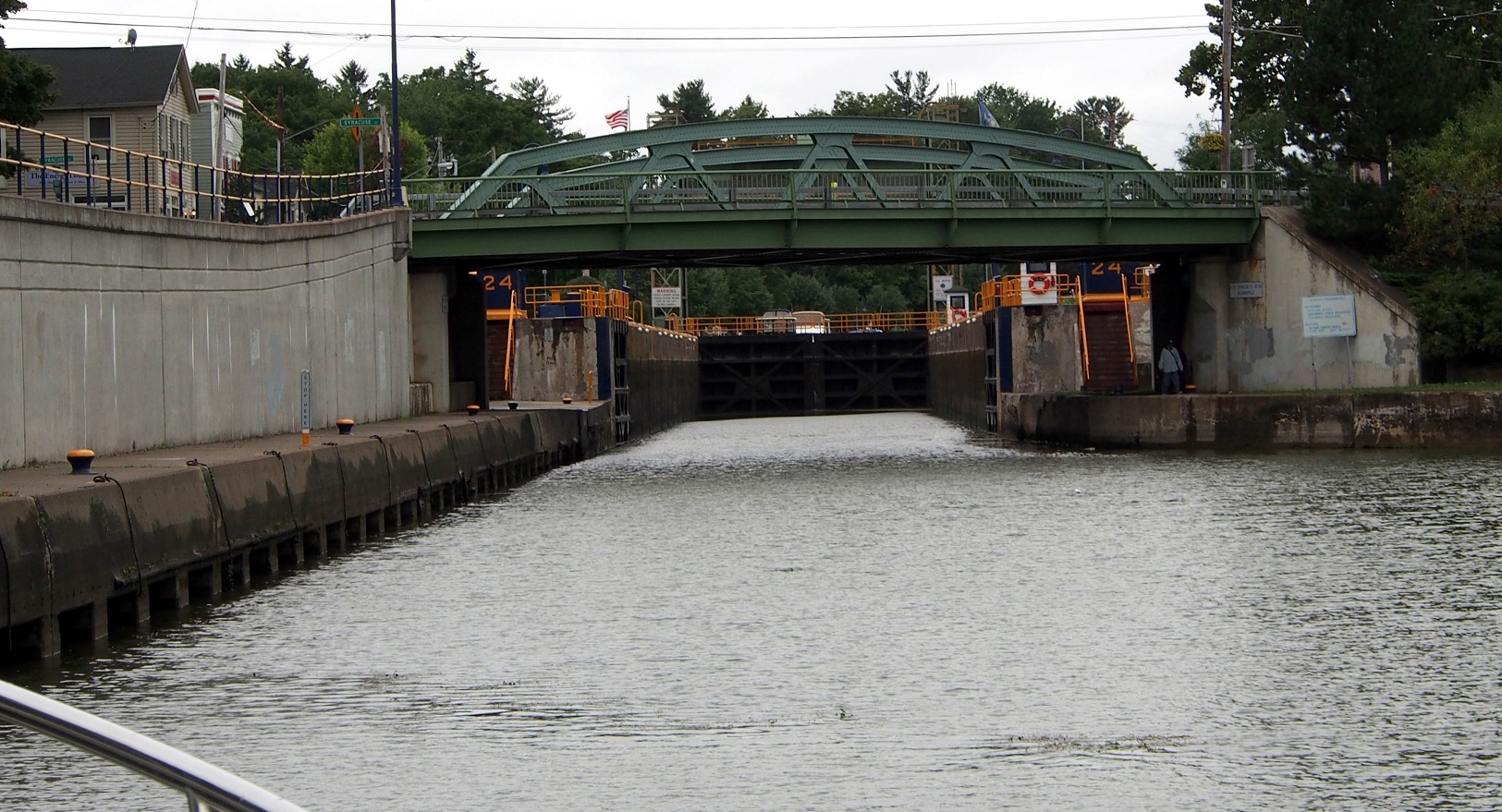 The west-bound view of Lock 24 at Baldwinsville.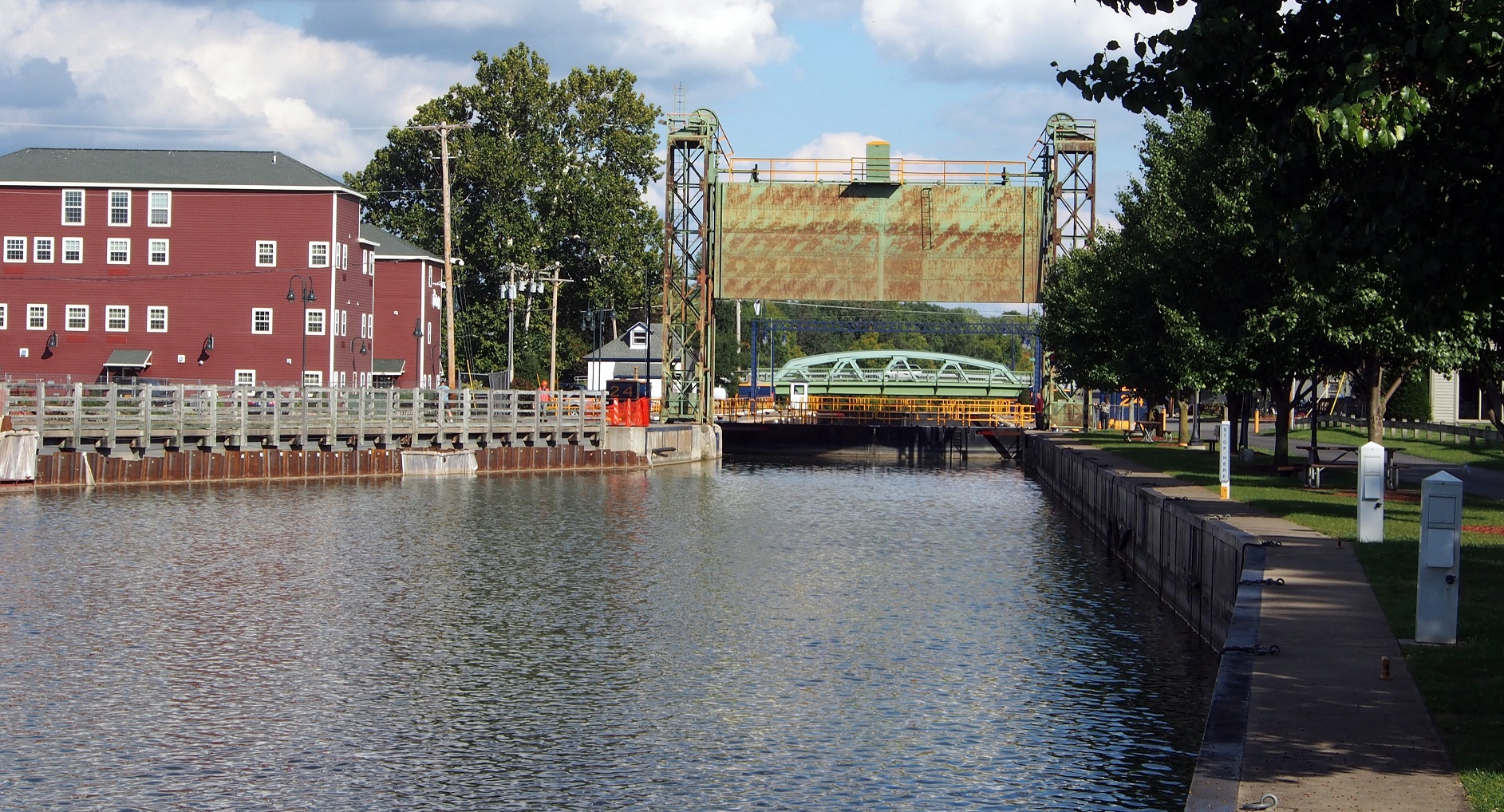 The east-bound view, also showing the long tie-up wall with electric.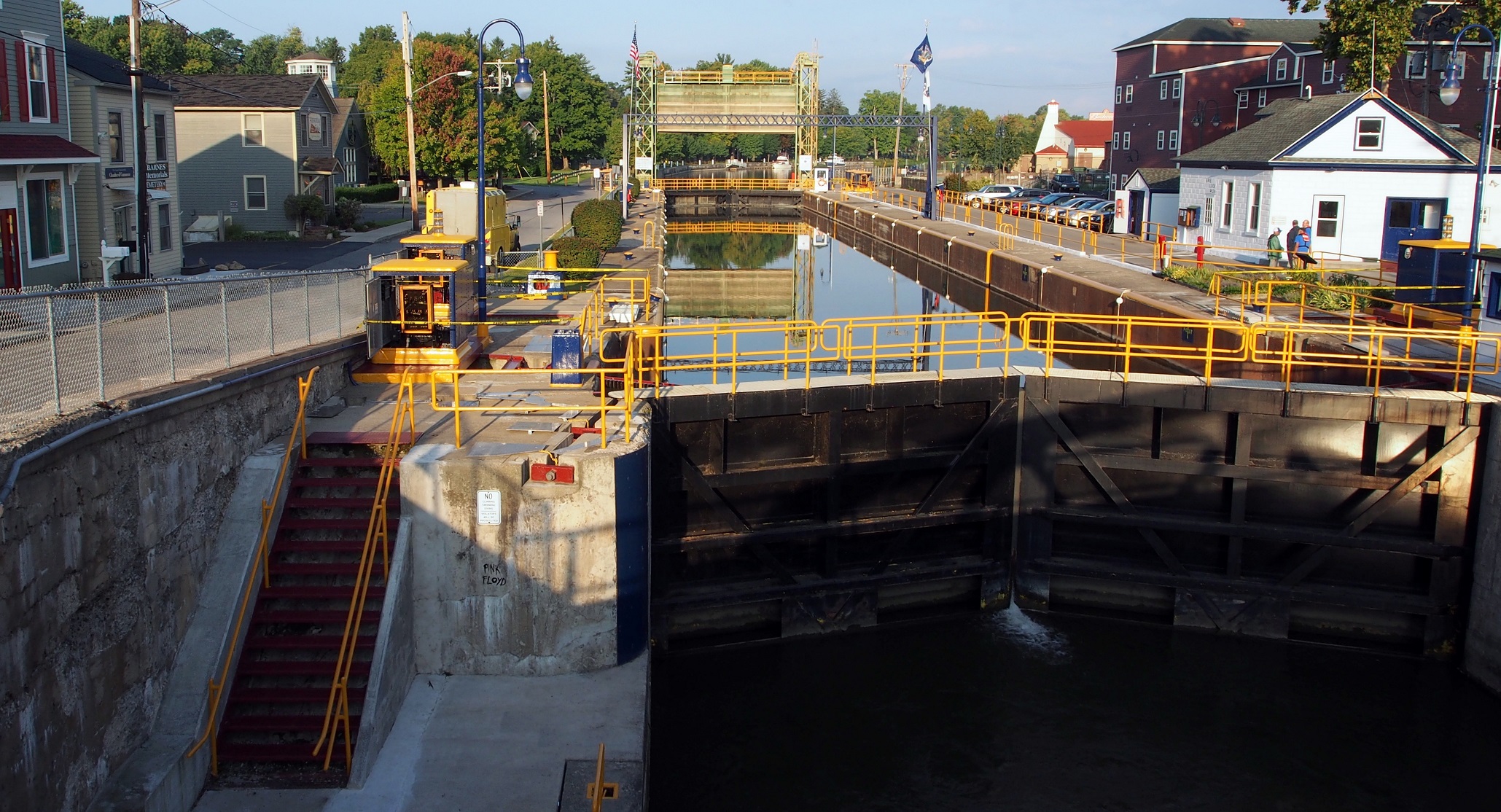 A view looking west into the lock from a nearby bridge.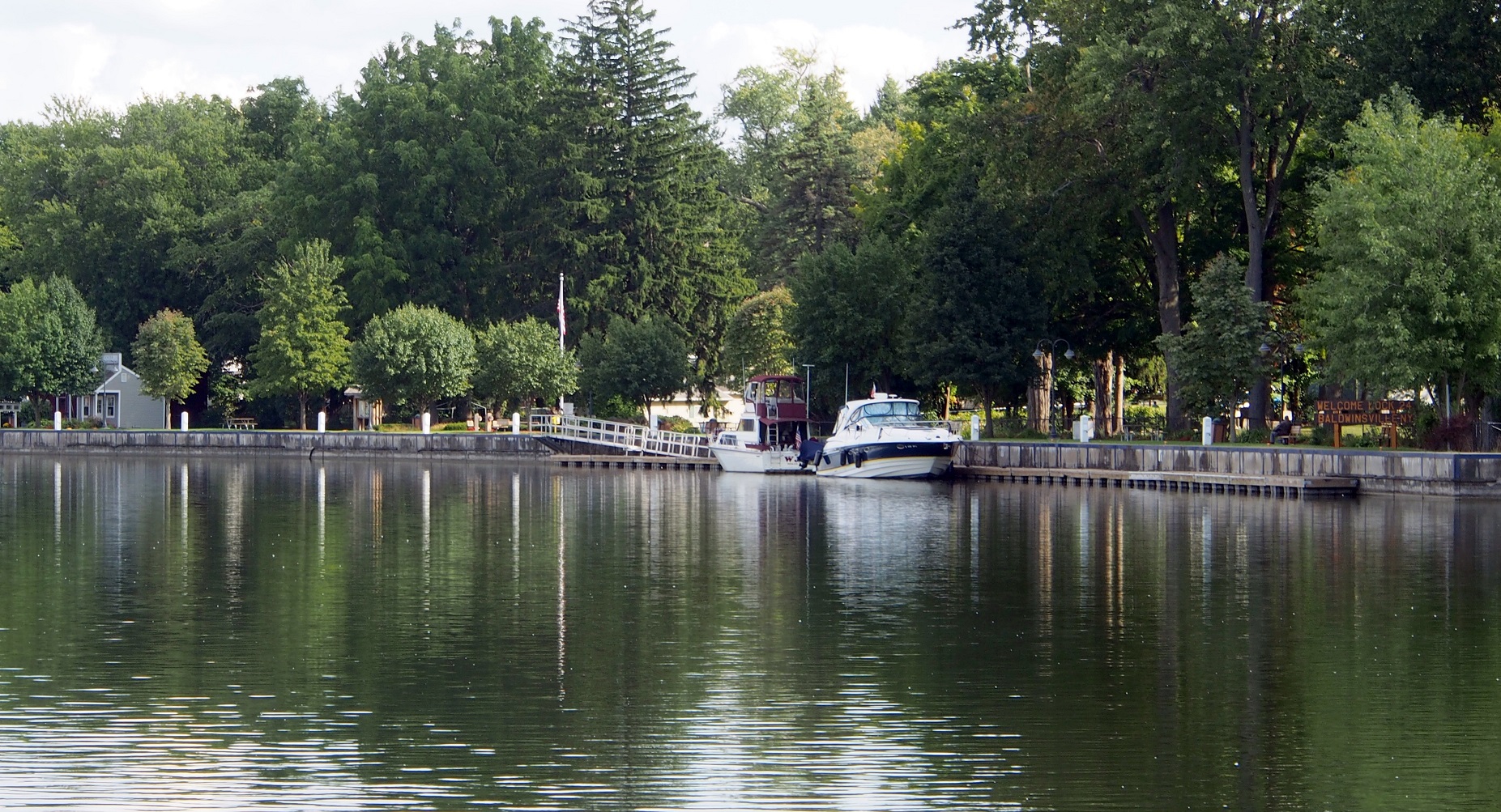 The wall offers both the high wall as well as floating docks.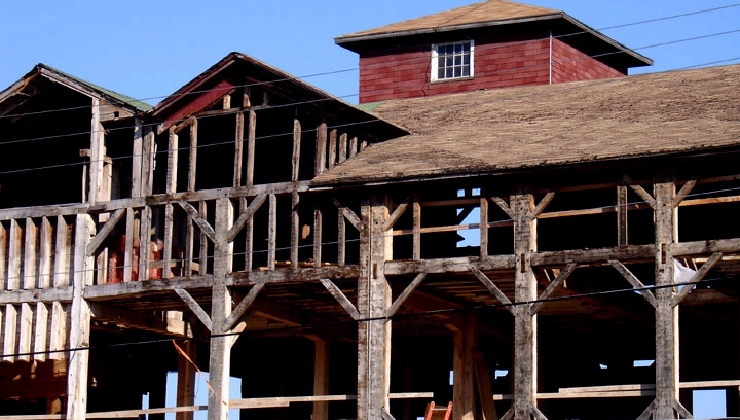 The red building next to the lock is rather old .. seen here in 2007 being stripped ... the post and beam construction is visible.



---
Erie Canal - Champlain Canal - Hudson River - Canal History
Lighthouses - Canal Corp Boats - Tugboats & Trawlers
---